The international singing competition, Nepal Idol, that was held earlier this year has finally come to end phase with its four contestant who were chosen from the major cities of Nepal—Kathmandu, Pokhara, Nepalgunj, Biratnagar, Chitwan and Butwal. Nepal Idol, a reality singing competition which is a part of the idol franchise which was started by Simon Fuller and later owned by the 19 Entertainment and Fremantle media.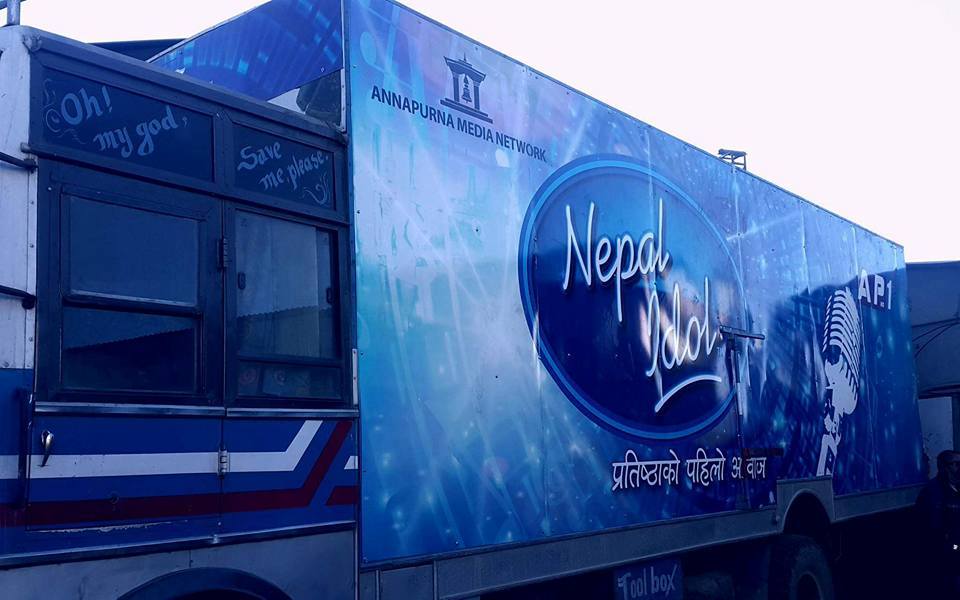 The grand finale for the competition is set to be in Qatar, which will be aired by AP1TV. Ap1TV, a media house in Nepal, had acquired the production rights for Nepal Idol. The event will be held at Asian Town Industrial Area Ground on Friday, September 22. The venue has 16,500 seats, where the tickets will be priced between QR35 and QR200. In the competition all the setup will be done by the Nineteen Entertainment and Fremantle media North America.
The top three finalists namely Buddha Lama, Nishan Bhattarai, and Pratap Das will be judged by a panel of three judges including Nhyoo Bajracharya, Indira Joshi and Kali Prasad Baskota. The winner of first Nepal Idol will be awarded with Mahindra KUV 100 car, NRS. 2 million and a record deal.
About 80 members will be taken to the event from Kathmandu for the show, who will be seeing the performances by top 12 contestants, India TV dance reality show winner Teria Magar, singer Hemanta Rana and stand up comedian Kedar Ghimire.