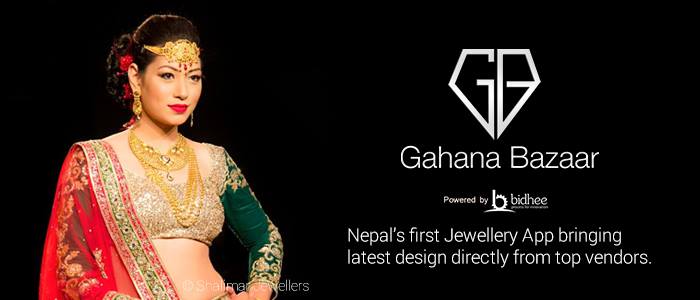 After a success of "Hamro Patra", a mobile based Nepali calendar app, Bidhee is ready to hit the market with their new app, Gahana Bazzar. Gahana Bazzar is a premium Jewelry Stores app which enlist the jewelry items with their fully fledged information from the top Jewelry Stores of Kathmandu Valley which makes customer easy to locate and view their favorite Jewelry items from their favorite Jewelers right in their smart phones.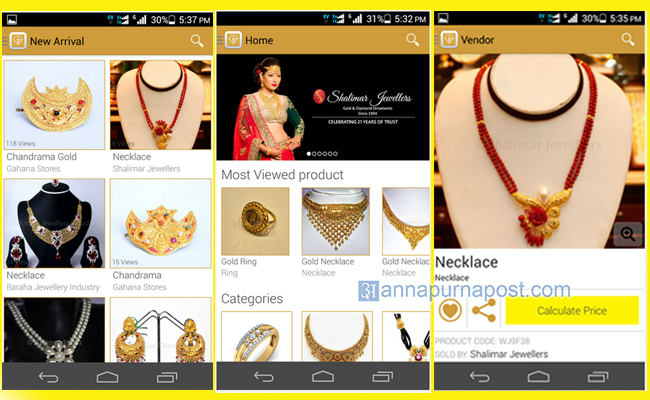 According to the Subash Sapkota, CEO of Bidhee, Gahana Bazzar has enlist the Jewelry items from top Jewelry Stores including Salimar Jeweler, Bahraha Jeweler, Gahana Stores, L.M Jewelry Store. He also stated that they will be adding new jewelry items from different Jewelry Stores across Kathmandu (in near future/very soon). Gahana Bazzar has also included 15-30% discount for its customer who make order for any jewelry items available in the app.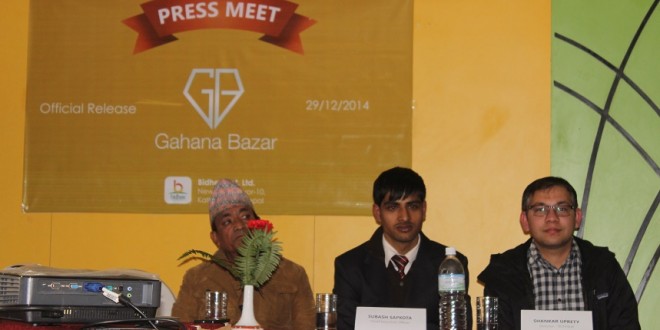 In the first week of release, Gahana Bazzar has already been downloaded more than 10,000 times from Google Play Store. Currently, the app is only available in Android platform but Mr. Sapkota said that it will soon be available in iOS devices too.