Have you ever dreamed of seeing the majestic Mount Everest up close, but don't have the time or the stamina to trek to its base camp? Well, a thrilling alternative will let you enjoy a bird's-eye view of the world's highest peak through a helicopter!

A helicopter tour of Mount Everest is an unforgettable experience that will take you to the heart of the Himalayas in hours. You'll fly over stunning landscapes of snow-capped mountains, glaciers, valleys, and lakes, and get a glimpse of Nepal's rich culture and history along the way.
The helicopter tour starts from Kathmandu, the capital city of Nepal, where you'll board a comfortable and modern chopper with a professional pilot and guide. You'll soar over the city and head towards the east, following the course of the Dudh Kosi River. Along the way, you'll see some of the most famous landmarks of the Everest region, such as Namche Bazaar, Tengboche Monastery, Khumbu Glacier, and Everest Base Camp.

The highlight of the tour is landing at Kala Patthar, a viewpoint at an altitude of 5,545 meters (18,192 feet), where you'll have an incredible panoramic view of Mount Everest and its surrounding peaks. You'll have about 15 minutes to take in the breathtaking scenery and snap some photos before returning to the helicopter. You'll also have a chance to land at Syangboche Airport, a small airstrip near Namche Bazaar, where you'll enjoy a delicious breakfast with a view of a luxury hotel.

The helicopter tour of Mount Everest is a once-in-a-lifetime adventure that will leave you speechless and awe-struck. It's a perfect option for anyone who wants to see the beauty and majesty of the Himalayas without spending days or weeks on a strenuous trek. It's also a great way to celebrate a special occasion or surprise your loved ones with an unforgettable gift.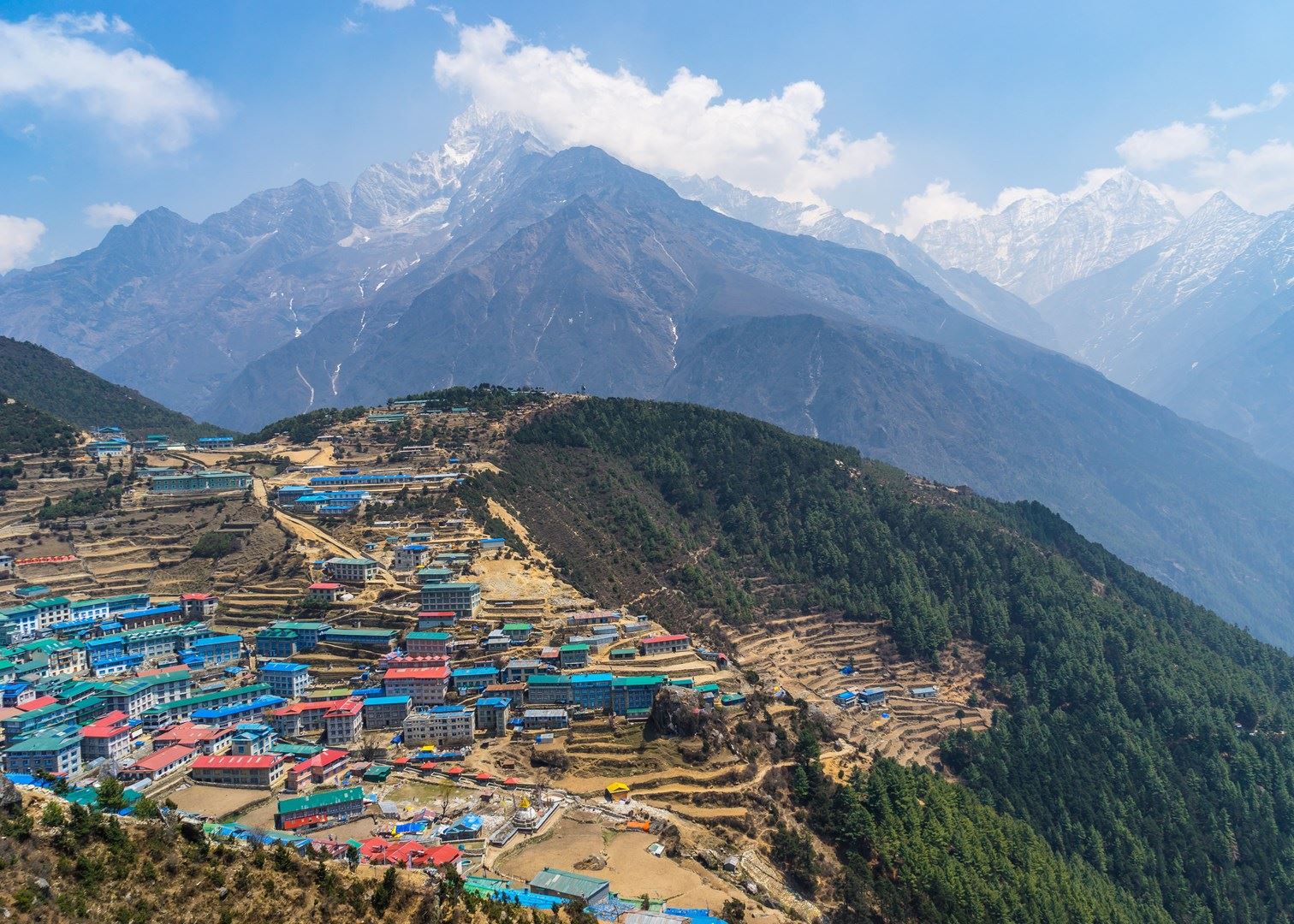 If you're interested in booking a helicopter tour of Mount Everest, you can find many reputable and reliable operators online or through your travel agent. The tour usually lasts about four hours and costs around $1,000 per person. The best time to go is from September to May when the weather is clear and dry. You'll need to bring warm clothes, sunglasses, sunscreen, and a camera.
Don't miss this opportunity to enjoy a bird's-eye view of Mount Everest through a helicopter! It's an experience that will stay with you forever!