The government of Nepal has decided to implement a ban on single-use plastics in the Mt. Everest region starting January 2020. With the approaching tourism year of Visit Nepal 2020, Nepal expects an increase in the inflow of foreign tourists to the country for tourism purposes. This decision to ban single-use plastics came after officials collected 25,000 pounds of trash from the mountain.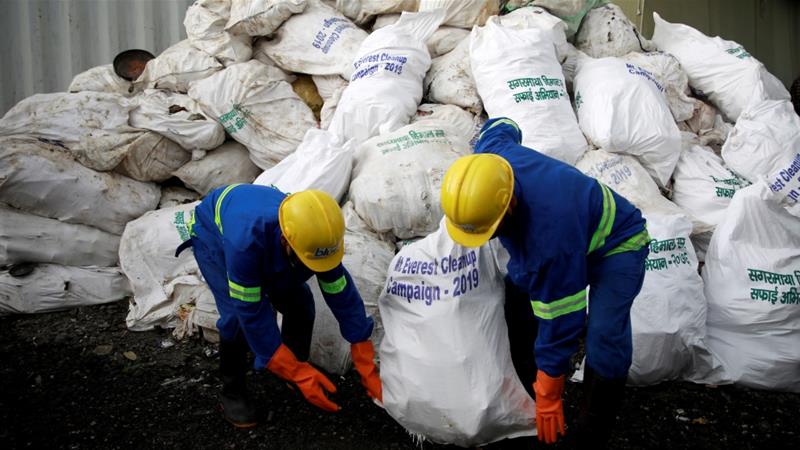 Almost 13.1% of tourists visited Nepal in 2017 for the purpose of mountaineering alone. The number of tourists who visit Nepal for climbing the Everest has increased so rapidly that the Everest has been experiencing human traffic jams for the past 12 years. In May 2019, almost 200 people summited over the Everest in one morning, creating headlines all over the world.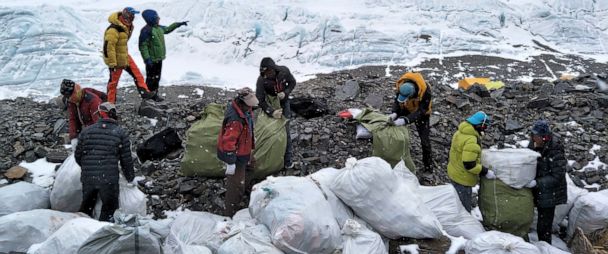 In an attempt to conserve the environmental sanctity of the Everest, the authorities will regulate the items that mountaineers carry into the Everest while summiting it. The 25,000 pounds of trash collected mostly comprised of plastic bags, water bottles, beer cans and food cans.
Single-use plastic bags will be banned from being carried into or sold by shopkeepers in the region. The rule does not extend to plastic water bottles, meaning that the plastic pollution problem will not seize to exist, only decrease in intensity. The real problem, however, is whether or not the plastic ban on Mt. Everest last.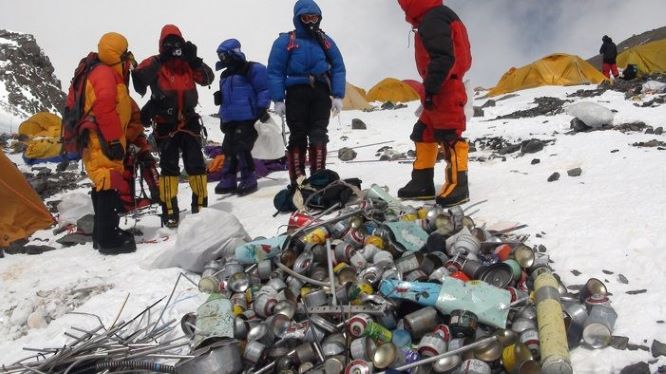 The Nepal government has taken initiatives to ban plastics in the three districts of Kathmandu valley, but has failed to implement the decisions fully. The banning efforts were rendered ineffective twice in the total of two times that the decision was taken to implement ban on single use plastics.
In 2015, while the ban was implemented strictly and illegal users/producers arrested, the earthquake took the attention away from the issue. And in 2018, the Supreme Court has ordered the Environment Ministry to keep the ban on hold for the time being sighting reasons of impracticality of the ban.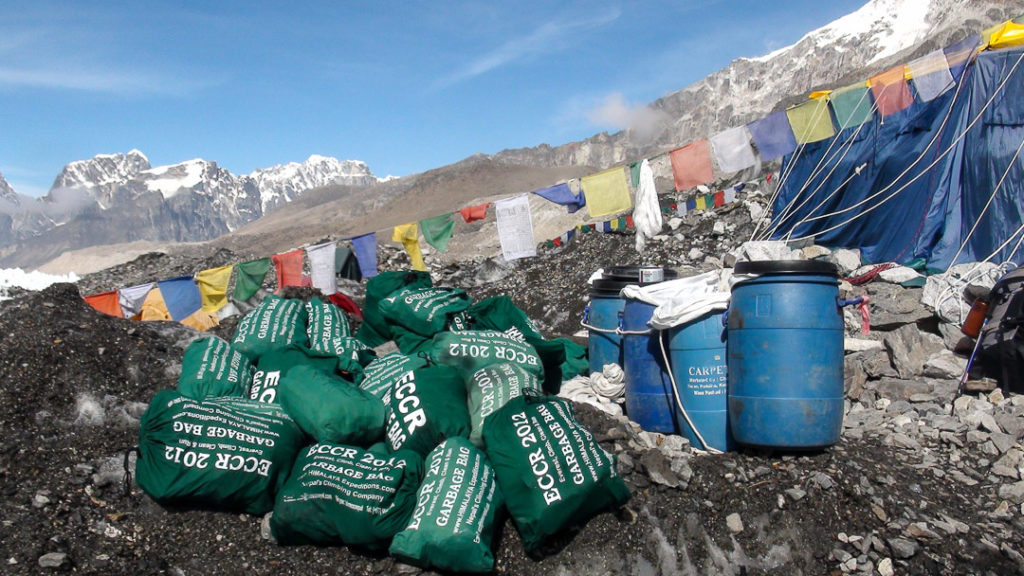 Given such legal circumstances, it cannot be taken for granted that the ban of plastics on Mt. Everest will be fully implemented. When the laws have been this difficult to implement in the capital city, we can only hope that the authorities do not falter from the decision high up in the mountains.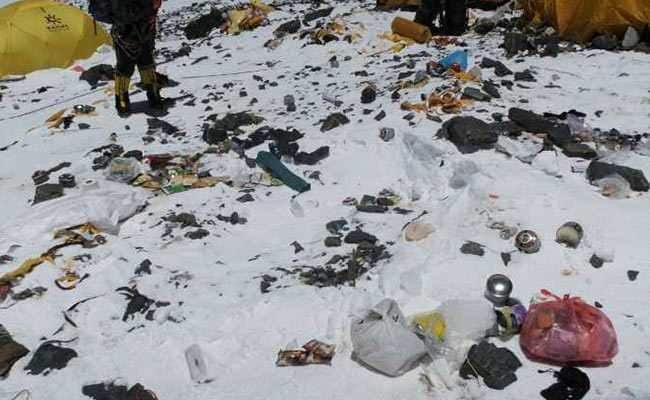 Also, banning single-use plastics while allowing plastic water bottles that take the same 500 years to decompose is a problem where attention needs to be directed. The ultimate goal is to protect the environment from degradation and the government should not leave any loopholes in the implementation of their decisions.
The fact that an underdeveloped nation like Nepal will be hit worse than the developed countries by environmental emergency of wildfires and natural disasters around the world in the past year calls for rapid developments in the conservation of our nation's environment and climate.
What are your thoughts about the topic? Let us know in the comments below.