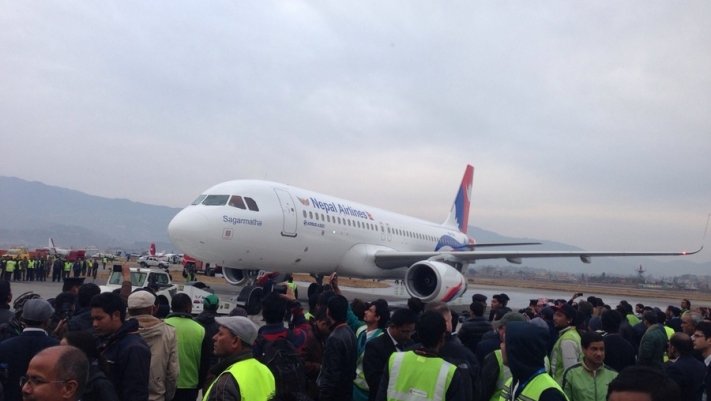 A new aircraft by Nepal Airlines with brand name 'Sagarmatha' arrived today at Tribhuwan International Airport at 4:45 PM after rescheduling though it was scheduled to be landing at 11:00 AM before. After a wait of almost three decades, Nepal Airlines Corporation (NAC) received national carrier's first Airbus and as per the agreement, NAC will receive second Airbus aircraft after two months.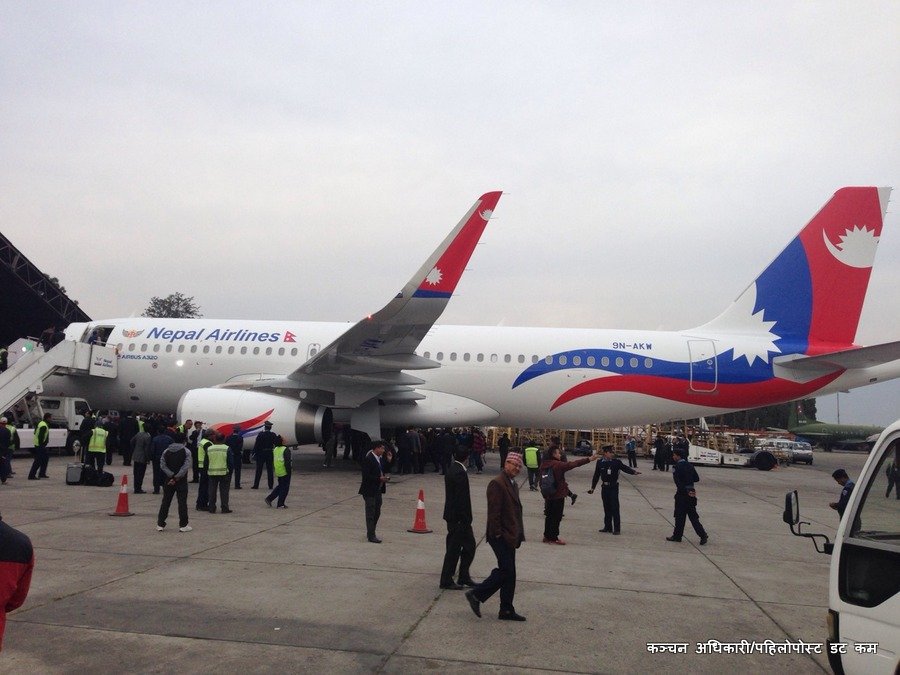 The aircraft has 158 seats, eight in business class. The aircraft is fitted with Sharklet fuel-saving wingtip devices that deliver unbeatable economics and up to 4 percent reduction in fuel burn. The new AIRBUS A320 aircraft is expected to start flying by the end of this month. Sagarmatha will most likely fly on the Kathmandu – Delhi route.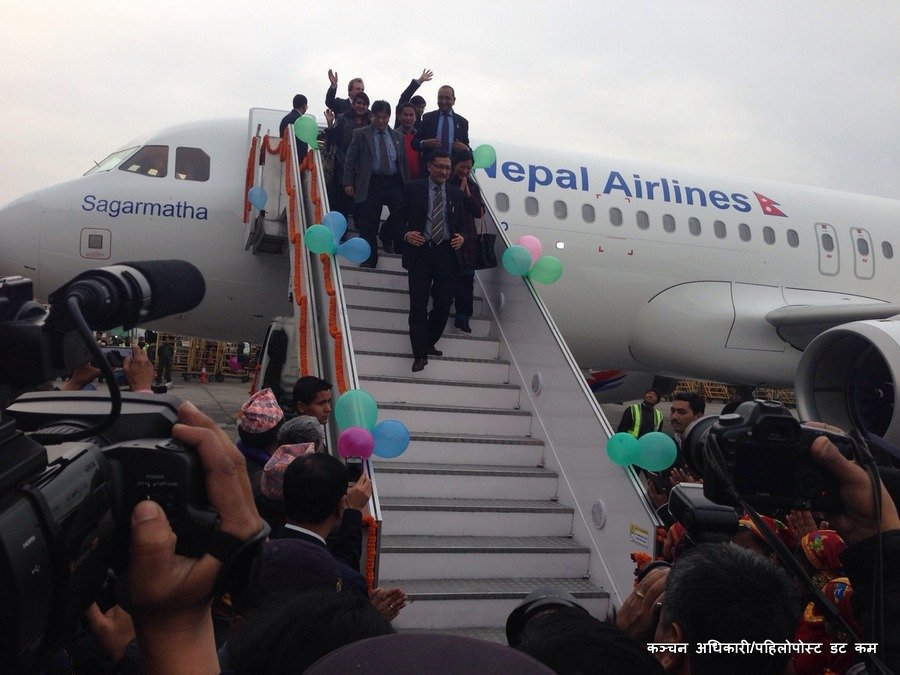 According to NAC spokesperson Ram Hari Sharma, Tourism Minister Deepak Chandra Amatya accompanied by NAC Chairman Shiva Sharan Neupane, Managing Director Madan Kharel and engineers and officials from NAC and the Civil Aviation Authority of Nepal were on board the plane. A total of 18 people were on the plane.
Special ceremony was organized at TIA for the welcome of new airbus where hindu rituals were performed with traditional band of Panchebaja.
Photos here are from PahiloPost.