As the outbreak of COVID-19 spread throughout the world, probably after the longtime of the period world has isolated itself in the name of social distancing. Meanwhile, social distancing has become the only way so far to protect ourselves from the global pandemic novel coronavirus. It's human to human transmitting characteristics has create a sever global problem. Most of the people on earth right now has locked their self's in their shelter.
For instance, If we look closely, we must understand that the proper utilization of this time may benefit each individual in an extended period. Maybe some of you has already begun, or perhaps some of you are still scratching their head. But today we will share with you some proven fun and Effective techniques and method to use your lookdown period appropriately. If you implement some portion of these things in your life then, perhaps you will see change within several days.
If you haven't tried meditation, then, you must thrive for this one. Meditation was practiced by the south Asian part of the world since thousands and thousands of years ago. Additionally, modern science has also accepted its benefits and positive impact on the human brain and body. Meditation is a set of techniques for improving human mindfulness, focusing power, awareness, and becoming emotionally calm. The most basic technique of meditation is breathing technique, where you close your eyes and concentrate only on breathing while you inhale and exhale the air.
Talking about Yoga, then Yoga and meditation is a totally different thing. Yoga is some sort of physical exercise; however, it has nothing to do with muscularity. Yoga, which is also called a Pranayama, came from ancient Hindu mythology. There are lots of Yoga techniques online for free. You just have to pick one and start doing it from today. Remember, the minimum practice of continue 21 days only can bring some changes in your mentality and physicality.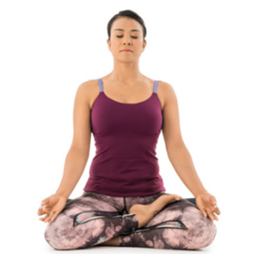 According to Hindu mythology, the first yoga teaching was done by Adi Yogi in Sanskrit word; he is known as Adiyog. If you want to get started with Yoga, then, first you have to know about Yoga Asan, which means Posture of the body while doing Yoga. Some of the famous Yoga Asan are, Supta Buddha Konasama, Swastikasa, Adho Mulh Swastikasan, etc.
Have you ever help your mom or your Family while they were cooking. If no, then probably you are missing one of the joyful family moments of your life. Helping your Family in cooking also makes you more close to the Family. And in the time like these, you defiantly try as much as you can to spend a prosperous time with your Family. If you don't even know cooking, then you can at least help them when they were cooking. I am sure it will give you some memorable and fun time.
Skills are the significant while walking along with this uncertain modern world. And nowadays the Internet has made more accessible than ever to learn any sort of skills. You can learn a new language, and you can learn drawing, you can learn about entrepreneurship, etc for totally free. The Internet is filled with free content to improve your current skill level. And this is the best time to learn some new skills to compete in this competitive world.
Reading is the primary way to accumulate wise knowledge about any specific subject. It is assumed that before the period of Alexandra The Great, human species has developed towards actual reading and moved forward from stone and cave carving.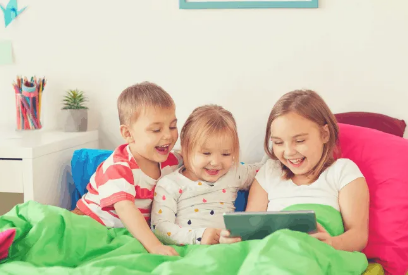 However, in the 21st century to make reading more interesting, you can have an interactive reading session with your sibling, grandpa, mom, dad, or anyone you are living with right now. Perhaps, giving several hours of interactive reading could bring more fun in comparison to convectional isolated reading practice.
Have you remembered the last time you have played with your little brother/sister or maybe nephew or cousin? As you have lockdown with your Family, just try to feel things you have not felt before, and you can get it by merely spending time around your little one. And perhaps for many readers playing kids could be something new, and I guarantee you, playing with your little one is something very pleasing and enjoyful.
After several months of lockdown, most of you must have included physical exercise in your daily life routine. And if you have not, then I must say this is the best time you can ever have to motivate yourself for exercise. According to the WHO report, people with weak health and severe health problem are the ones infected most by these diseases. The more you stay fit and healthy, the less probability it will be for you to get infected by Covid-19.
Take Online virtual tours
This is the recent trend going viral on a Facebook live stream, and some of the websites are providing you the live virtual view of a different part of the world. Most recently, even Google earth has also provided internet users for free virtual tours of world-famous parks and museums. You must try this free service to get a new and fresh experience during this lockdown.
You can start to have a good time in your garden. Don't worry if you don't have a yard; you could plant some seeds in your vessels because scientific studies show Planting and gardening provides the human brain to release a certain level of dopamine, which affiliates the brain to stimulate happiness. And in the long term, you always surround with fresh air at your home. So, try planting and gardening from today.
Improve Relation With Friends And Family
When we all have a healthy life, we were so busy in our lives and worked that we don't get time to spend time with friends. Well! It's a better time to give your friend a bit of time wroth online chat and video chat. Meanwhile, you have the best time to improve your relationship with your Family also. We need each other to survive this catastrophe. So make sure you are utilizing your lock downtime in a most effective and fun way.