Walkers on the road, or the drivers behind the wheels, or the careless traffic police, or the poor road that we have, or the old vehicles that run on the road, or the poor infrastructure. Whom should we really blame for this accelerated rate of road accidents that we have been facing?
More than 50 people have died in three major road accidents this past week and several others were left injured. The number of road accidents in Nepal is increasing at a rapid speed. According to the police statistics, at least 2,577 accidents had taken place across the country in the duration of three months (mid-July to mid-October). At least 2,384 people have died in the fiscal year 2016-2017, which means at least six people die every day due to road accidents on average.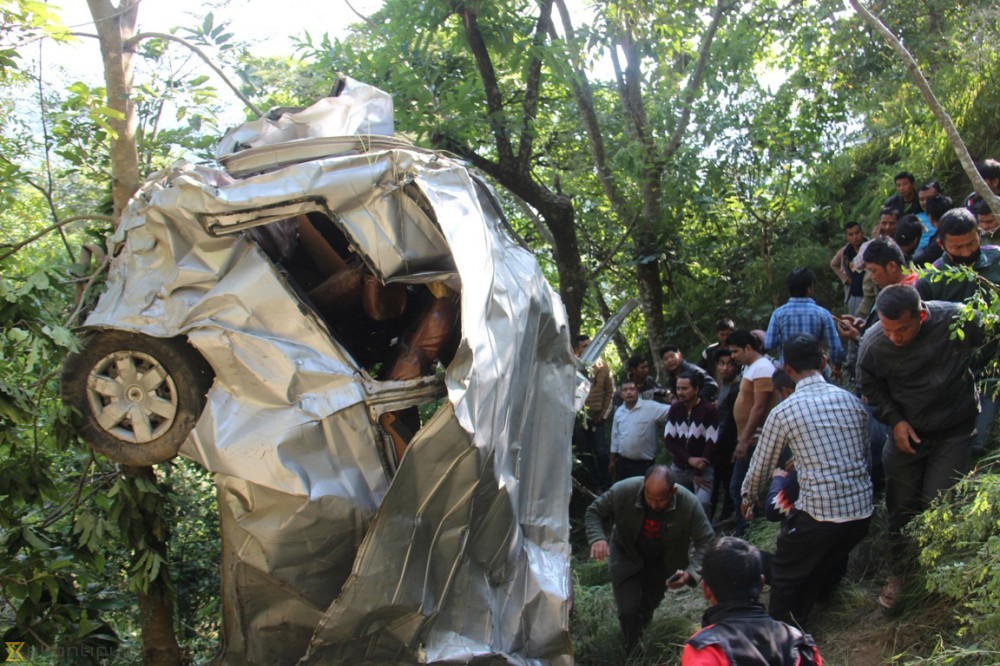 Most of the accidents are reported to be caused by the negligence of the drivers, where they drink, get high and drive causing the death of several. But the locals have pointed out the structure of roads as well. They complained about how the roads have not been managed.
Nepal has about 80,000 km of the road network and only one-third of it has been constructed by the Department of Roads with the rest being handled by the local bodies and communities. When said constructed, most of the roads are made only for the connectivity with no engineering standards. "The roads constructed by authorized government bodies are scientific but there are too many flaws. The lane width is narrow, there are no safety barriers, lane marking or drainage systems in many places, the finishing is very poor." – Ashish Gajurel (Transportation engineer)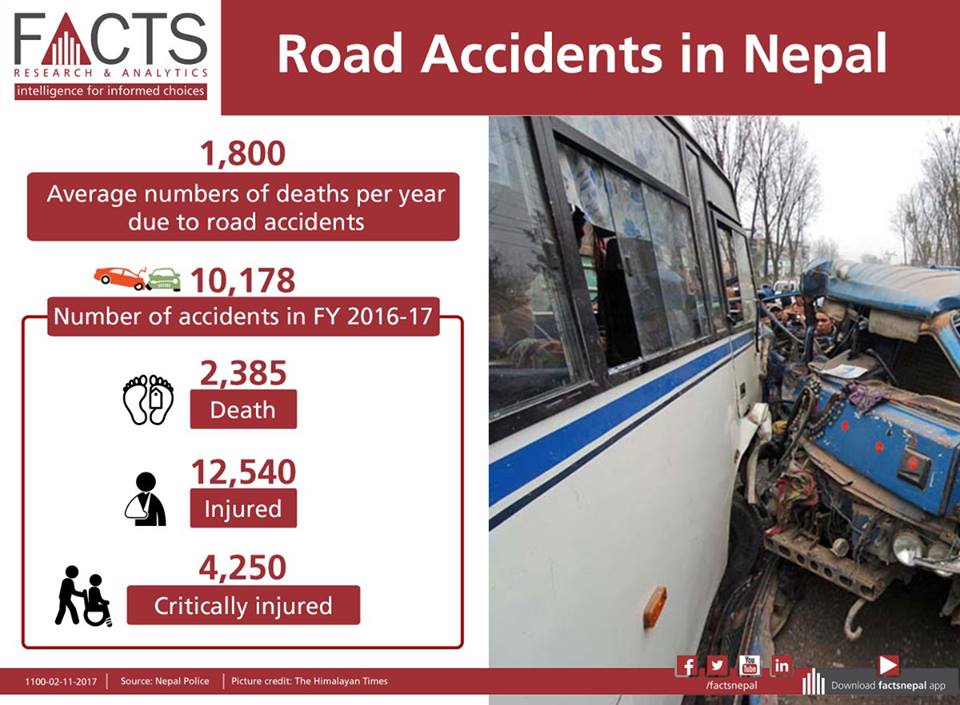 Not just the roads that are in remote places, but the roads inside Kathmandu Valley are in a miserable state as well. There are potholes from place to place, bumpy rides; making people not want to try the roller coaster, as they have had enough of the rides here. Keeping the condition of the road aside, another in the line would be the dust here, making Kathmandu Dhulomandu.
With such roads, not just in the long route rides, but a number of accidents are seen within the valley itself. Be it because of the amateur bike riders, or the road, or the bus drivers speeding up to get passengers: all these are leading to surging in the number of accidents.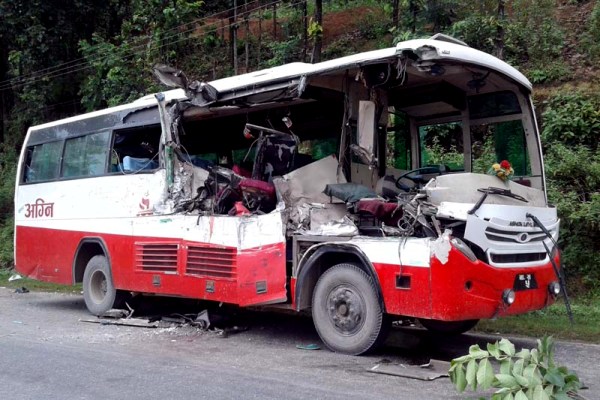 Sadly, the cases of road accidents seem to gain attention and priority of government only when the death tolls are high. With every big accident, committees are formed for the investigation of the accidents and reports are presented. All of these reports and yet these solutions are hardly implemented.