The great night of Lord Shiva- Maha Shivratri is one of the holiest days of the Hindu calendar. The day is dedicated and celebrated in the honor of Lord Shiva on the 14th day of the dark fortnight in the month of Magha, as per the Hindu lunar calendar.
Due to its religious and spiritual implications, this festival is of great importance as it is believed that no prayer goes unanswered on this sacred day and those who pray with utmost devotion are released from their sins and one can attain Salvation, Moksha and Enlightenment. Maha Shivratri is also regarded as a day of gratitude, thanksgiving to Lord Shiva for his kindness and blessings.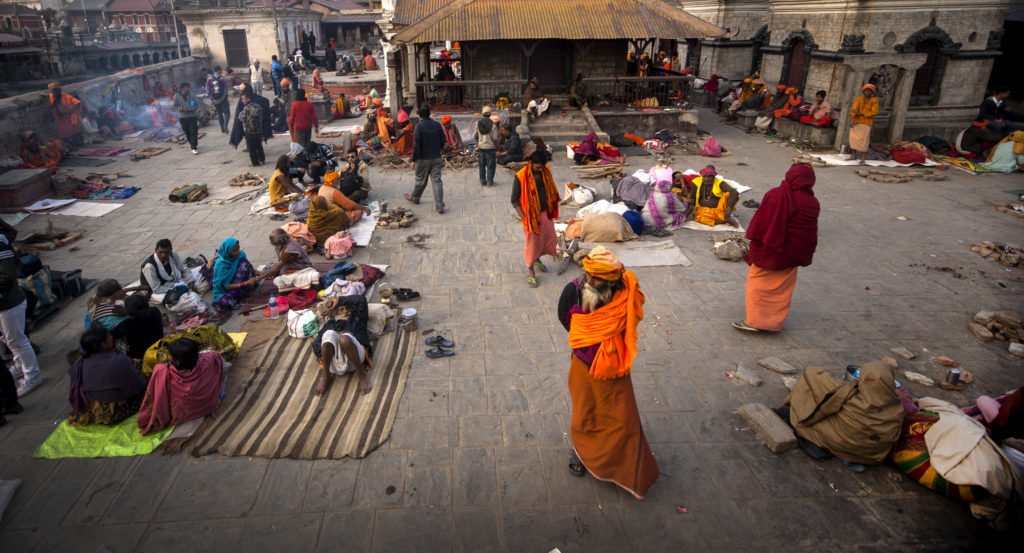 On this auspicious day, devotees observe fast and worship Lord Shiva by chanting "Om Namah Shivay". The Shiv Lingam is bathed with honey, water and milk and later devotees offer flowers, fruits, dhatura, bhaang, akwan, and bel (wood apple) leaves. Along with this, mantras are chanted, special prayer ceremonies and all night wakes are held and Lord Shiva scriptures are read.
Across the country, Hindu temples are decorated with lights and devotees are seen chanting "Maha Mrityunjaya Mantra" to receive the blessings of the lord. In Nepal, Pashupatinath Temple is considered to be one of the major centers of pilgrimage, especially during Shivratri. The devotees stay up whole night in tents and chant mantras praying for light over darkness and to witness the four Prahars of Puja. Along with devotees, different colorful and naked babas (saints) from around the country are seen meditating, posing for photographs and interacting with followers.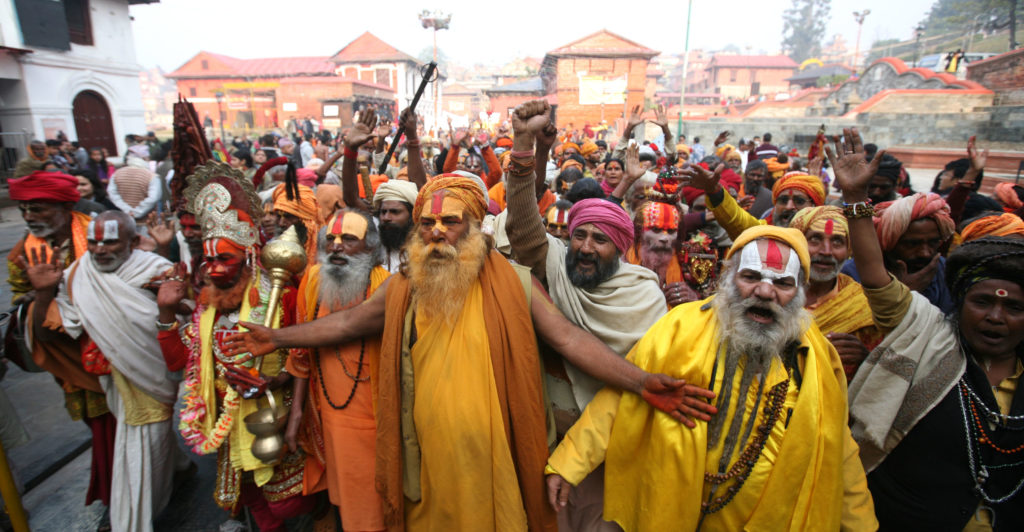 In many streets, children's are seen collecting money from people by making the passing vehicles stop with the help of rope held across the road and dividing it later on among them. Also, many people are seen getting gathered around bonfires, singing songs of Shiva, paying homage to Lord Shiva by crying out "Bom Bom Bhole", telling stories of Shiva and dancing around the fire.
It is believed that Maha Shivratri is an auspicious time for sadhana, deep rest for the body, mind and letting go off ego from within our body.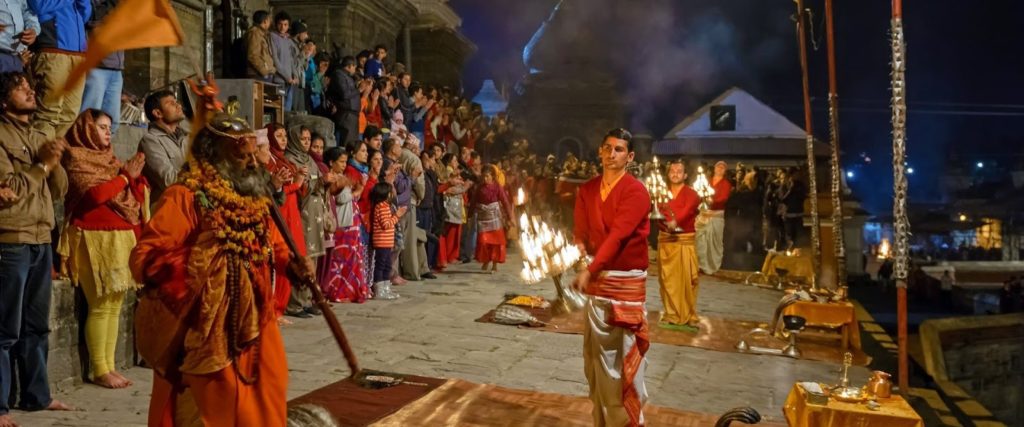 Stories behind Maha Shivratri
Many devotees believe that it is the day when Lord Shiva became absolutely still like a mountain. All movement in him stopped and be became utterly still, so many followers see Maha Shivratri as the night of stillness.
While, few believe that it is the day when Lord Shiva got married to Goddess Parvati. So as a belief, many unmarried women during this day pray for a husband like that of Lord Shiva who is regarded as the ideal husband. On the other hand, married women pray for their long and prosperous married life.
Featured Image- https://bit.ly/2tEJ0V7