Animal sacrifice is a ritual killing of an animal, an offering as they say, for the divine god to maintain the favor that one asks for. The sacrifice of animals such as buffaloes, goats, hens, and mice are done for future prosperity, happiness, blessing, forgiveness, and guidance in one's life and their family.
Animal sacrifice is widely practiced in Nepal. Be it an occasion, or to avoid some difficulties in life; there is a belief that sacrificing an animal will please the god and evade the problems and bring happiness along the way. There are no rules to regulate the sacrifices made, instead, subsidies are provided by the government in support of blood sacrifices.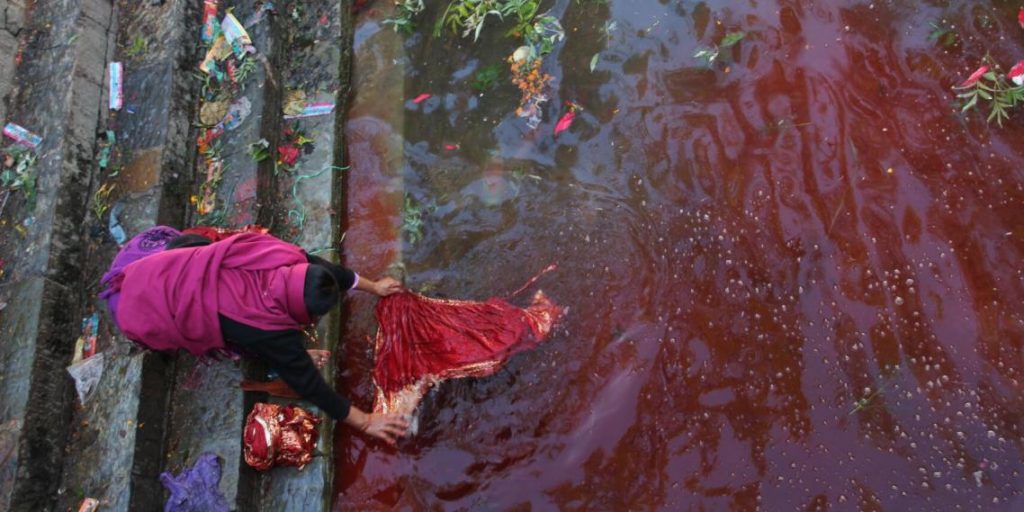 Apart from regular sacrifices made in temples, there are certain festivals where extreme cruelty is shown which involve slow killing throat-slitting, live skinning, public beheading and killing with unsharp knives. There isn't much of an explanation for such cruelty, but the tradition that has been followed years after years.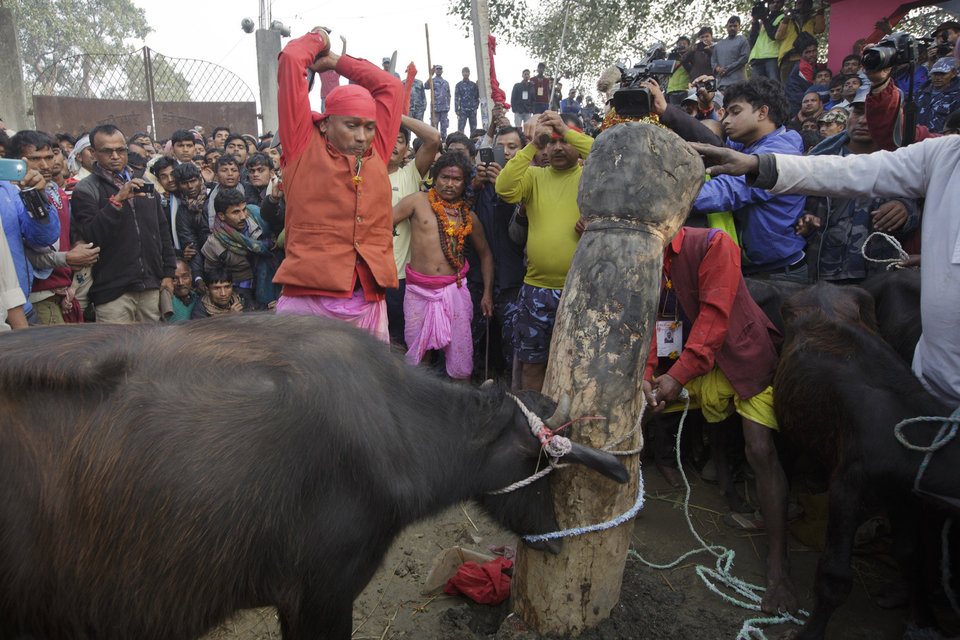 Previously, human sacrifice was considered as the ultimate sacrifice; but since human life was too precious to be left for religious symbolism which is why the practice was substituted with animal sacrifice. In festivals such as BadaDashain and Gadhimai festival, thousands and hundreds of innocent animals such as goats, sheep, buffalos, and poultry are sacrificed during the fortnight of such festivities. This practice of slaughtering innocent animals has been continuing from the last 300 years.
In temples such as Dakshinkali, Manakamana, Bhadrakali, Baseleshwori, and Gadhimai temple, animals are sacrificed every year on different occasions. For those individuals who do not sacrifice animals, buy coconuts and bring them to the temple.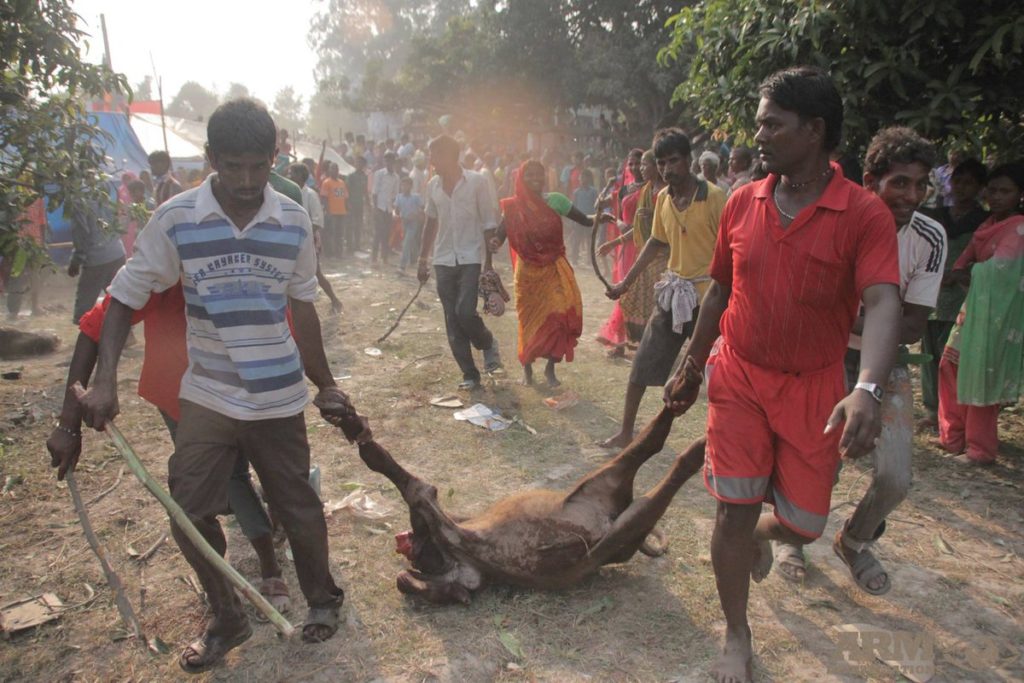 With a number of people raising their voice against such cruelty, there have been various campaigns held to outlaw the animal sacrifices that are performed during such festivals. Over 90,000 supporters from all over the world sent messages to Nepal officials requesting them to stop the bloodshed of animals. The Nepal Government has outlawed the mass slaughter of animals in the Gadhimai temple. At the same time, individual sacrifices carried out at home during Dashain are also being reduced.
Pictures of Gadhima Festival:
Photo – Annapurna Post
Photo – Annapurna Post
Photo – Annapurna Post
Animal sacrifices do not please any god or goddess and one cannot expect to be blessed with good fortune, prosperity, and happiness with such sinful acts. We should have no right to control the lives of animals. Sacrificing of animals as a part of the religious rite is cruel to the animals and we need to stop killing them in the name of god.
Do let us know your thoughts in the comment section.