The diversification and variation are rooted in Nepalese culture and tradition. Similarly, Nepal has eight mountains out of the 15 highest mountains in the world. It has astonishing national parks, and conservational areas at the same Nepal also have a dusty, wind-savaged place like Manag and Mustang. Mustang is the former Kingdom of Lo in northern Nepal. Mustang is situated in the Himalayan and cleaved by the Kali Gandaki River, which has 10,000 human-built sky caves.
During the 1990 University of Cologne and archaeologists of Nepal, while Exploring the sky caves found several dozen bodies, all at least 2,000 years old. Since then, groups have continued investigating the remote Upper Mustang site, but no-one has discovered who built the caves. The sky caves of Mustang also include valuable Buddhist paintings, sculptures, manuscripts, and numerous artifacts belonging to the 12th to 14th centuries.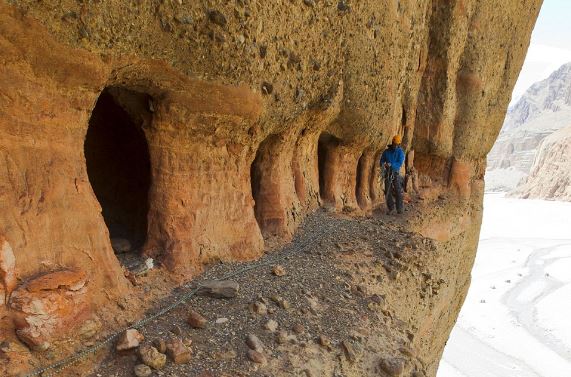 The site is currently listed as a UNESCO heritage site since 1996. Furthermore, the local of the Mustang population still speaks traditional Tibetic languages. The monarchy in Mustang ceased to exist on October 7, 2008, by order of the Government of Nepal, after Nepal became a federal democratic republic. In addition, on the basis of the archeological findings, scientists have divided the vastness of the Mustang sky cave into three periods.
Related Article: Ten Things To Do In Manang And Mustang
The caves have been used as tombs, as early as 1000 BC. The area is suspected of having been regularly battled over in the 10th century, and additionally, putting safety above convenience, families moved into the caves, turning them into living quarters. Until the 1400s, the caves worked perfectly as precincts of prayer. In the late 90's Mustang was actually closed for the foreigners, and none of the outsiders were allowed to enter in the region accepts Nepalese people.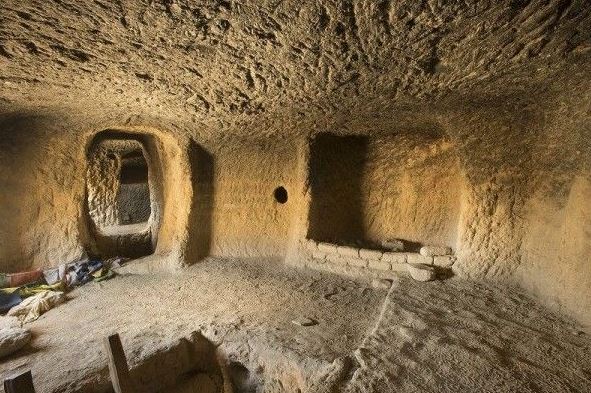 However, currently, Mustang is one of the most visited places in the entire country by tourist. Meanwhile, all of the cave artifacts are in the care of Samdzong's village and in The Mustang Eco Museum which is about a 15-minute walk from Jomsom airport in Mustang, and it has a collection of artifacts like bones, pendants, and brooches, and all of these were found in the sky caves of Mustang.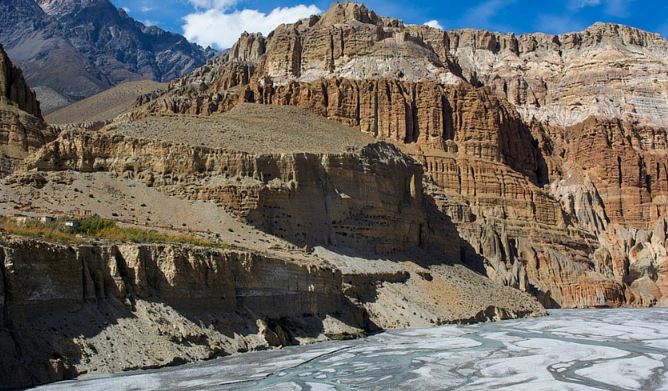 Moreover, it also provides tourists amazing hiking and high altitude trails of Mustang. It's remote deserts also attract travelers to explore the conserved topography of the region. A group of mountain climbers and archaeologists unearthed 27 skeletal remains of humans in the two most significant caves in Samdzong during 2010. They were pretty much intact skeletons dating back to the 3rd to 8th centuries had cut marks on the bones before Buddhism came to Mustang. Experts claim this burial ritual might've been attributed to the celestial burial practice of the Buddhists.
If You Like This Article Please Check Out Other Interested Article At Our Site OMGNepal!!!!