When traveling in Nepal during winter, there's a sight you won't miss. Be it in the alleys of Kathmandu or the trails of the Himalayas, you can see people drinking up from a bamboo structure vessel called Tongba to avoid the coldness that winter prevails upon us.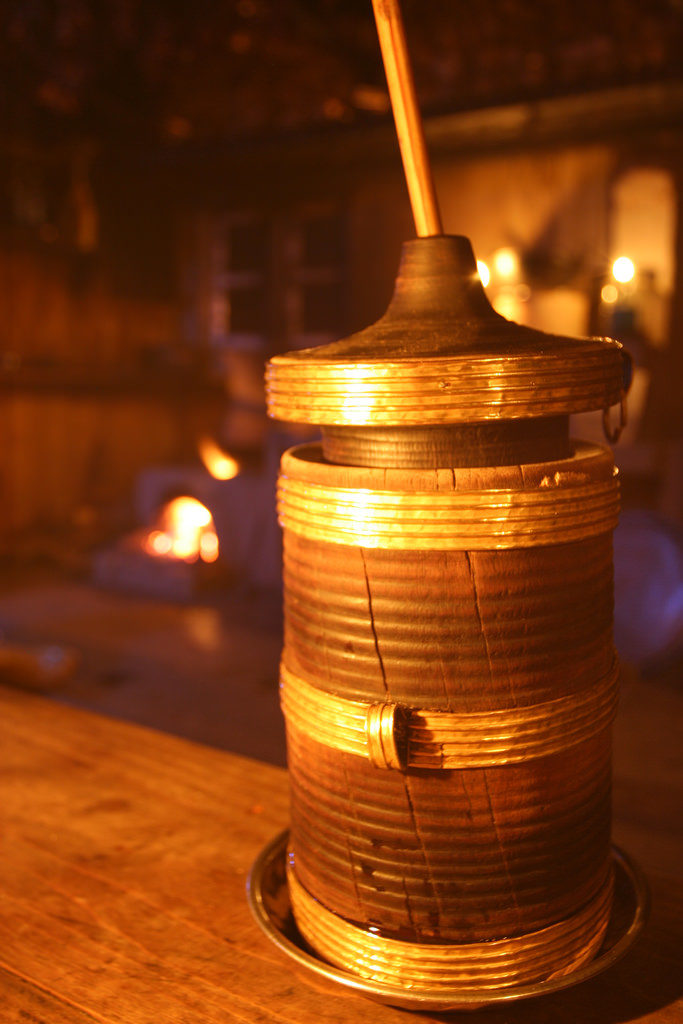 Tongba is a millet-based alcoholic beverage where the seeds can be sustained into several rounds of warming yeasty beer with a steady supply of hot water.
Tongba is one of the cheapest local drink you can find in Nepal with the complete effect that one craves for. Considered one of the pleasant drink of all, it contains a bamboo vessel (you can get it in other containers too) filled with fermented millet along with a thermos of hot water. A straw with a slit at the bottom end is put into the vessel filtering the brew and the millet.
"The special bamboo container Tongba itself is a combination of three words. To refers to the porous bamboo stick or straw that is used to drink the beverage, ng refers to the container made out of bamboo and ba refers to the millet based drink."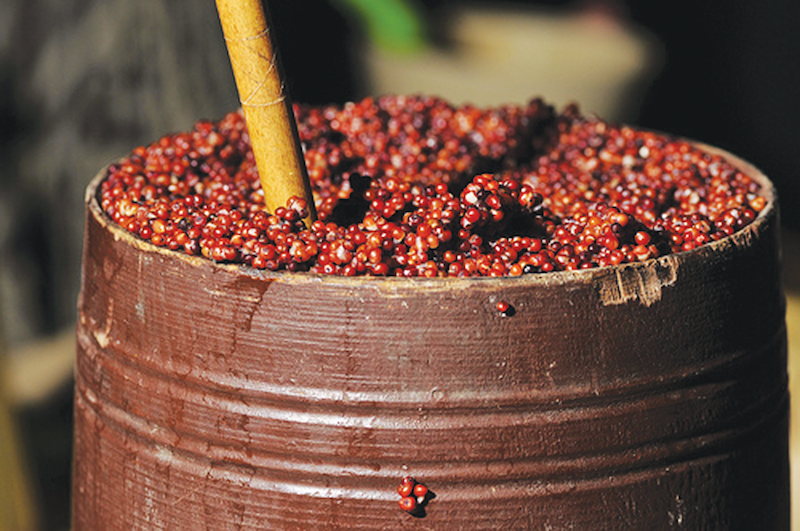 When the Tongba is served, the hot water is already filled in the container which needs to be left undisturbed for a couple of minutes so the water gets immersed well with the seeds. You can then take the unique straw provided with it to take a sip and let the drink warm you up in the cozy evening in the winter. Once the millet in the container dries up, you could add more hot water into it and be ready for another round and wait until strikes you. A couple of Tongbas can hit you easily, but as you fill the hot water it gets stronger because the millet gets totally soaked making it sturdier.
Tongba is one of the drinks traditionally prepared for a number of occasions too. In Limbu, Sherpa community they prepare it for different ceremonies, celebrations, and religious events. Being brew-it-yourself drink, you can see a number of households making it as well.
Featured Image- drinksnucleus.com