Heading to Kathmandu and probing as what is there to eat? Kathmandu is more than mesmerizing Himalayas, city full of temples and dusty jungle with full of transportation vehicles.
Kathmandu also has rich and unique food culture brought by different communities who moved here over the course of time. Within the alleys of Kathmandu, you can find different delicious traditional Nepali dishes one wouldn't want to miss.
Try these local foods which remain hidden from the curious eyes of hungry travelers.
1. Momos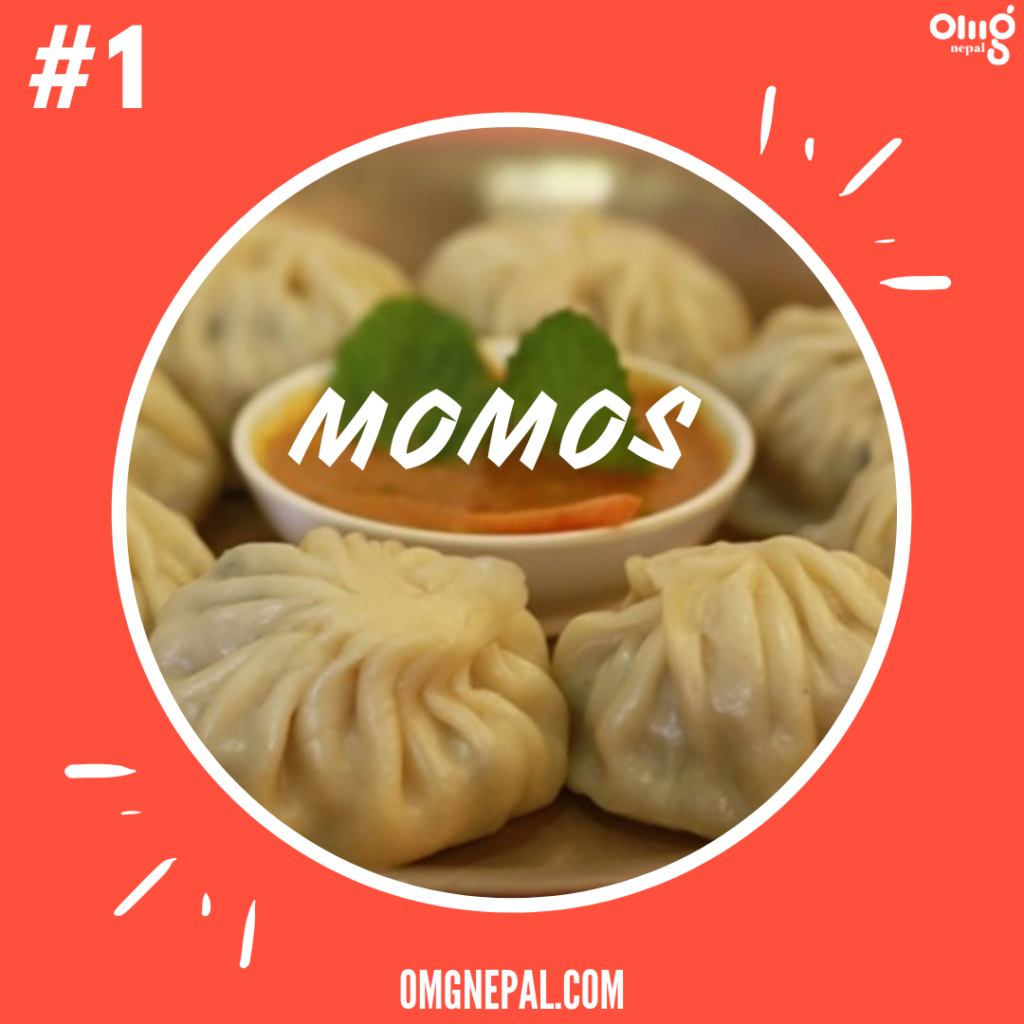 Momos are the most popular and absolute best dish that can be found anywhere in the capital. They are like a dumpling filled with vegetables or minced meat, herbs and spices and are deep fried, steamed or added to a spicy soup.
You cannot leave Kathmandu without trying this delicious dish or else you will be missing the most delicious easy food that this place has to offer.
2. Laphing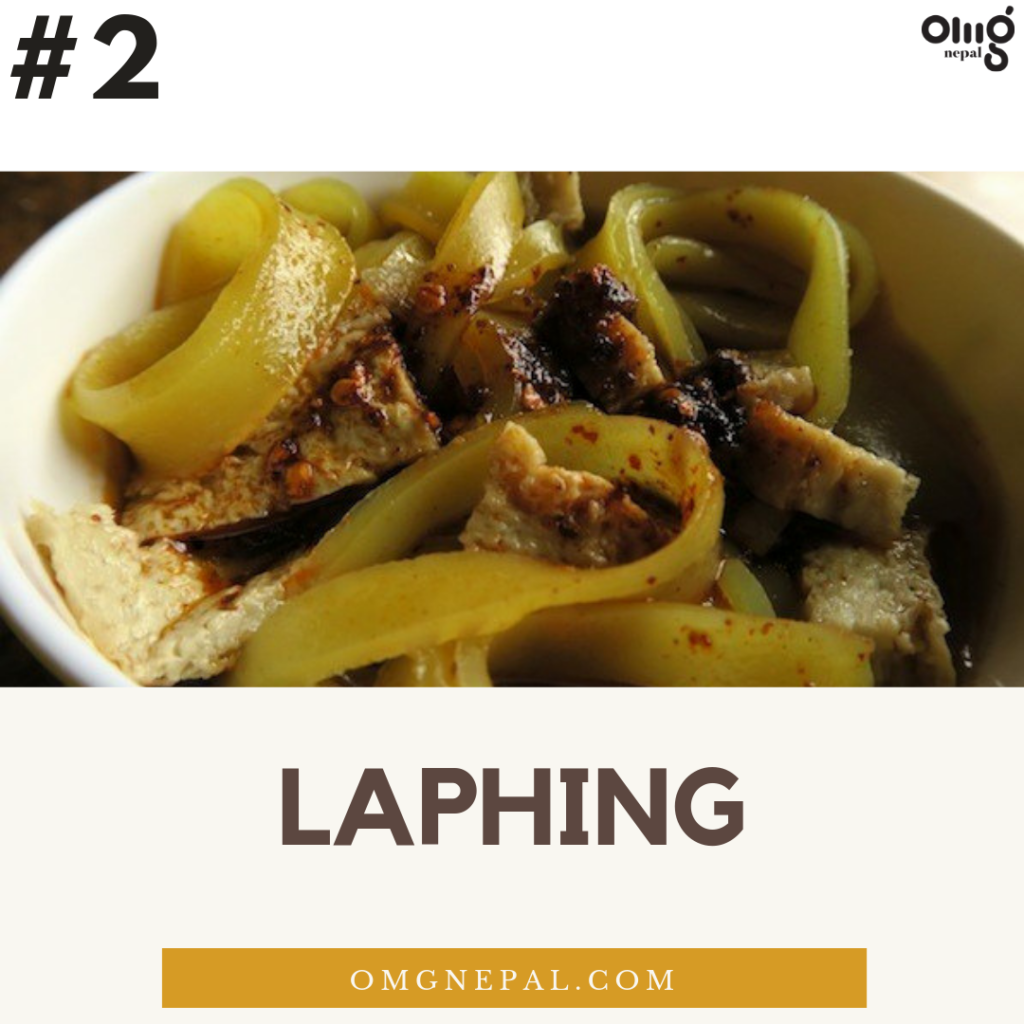 Laphing is a cold summer dish which is extenuated by spices is a blast of flavor in each mouthful. It is made from starches extracted either from flour or potato and is cooked overnight. After the extract has been settled, they are formed into noodles and later dipped into sauce made from vinegar and dried chilies.
This cold dish will surely take your taste buds by storm, an experience that you will not find anywhere else.
3. Sel Roti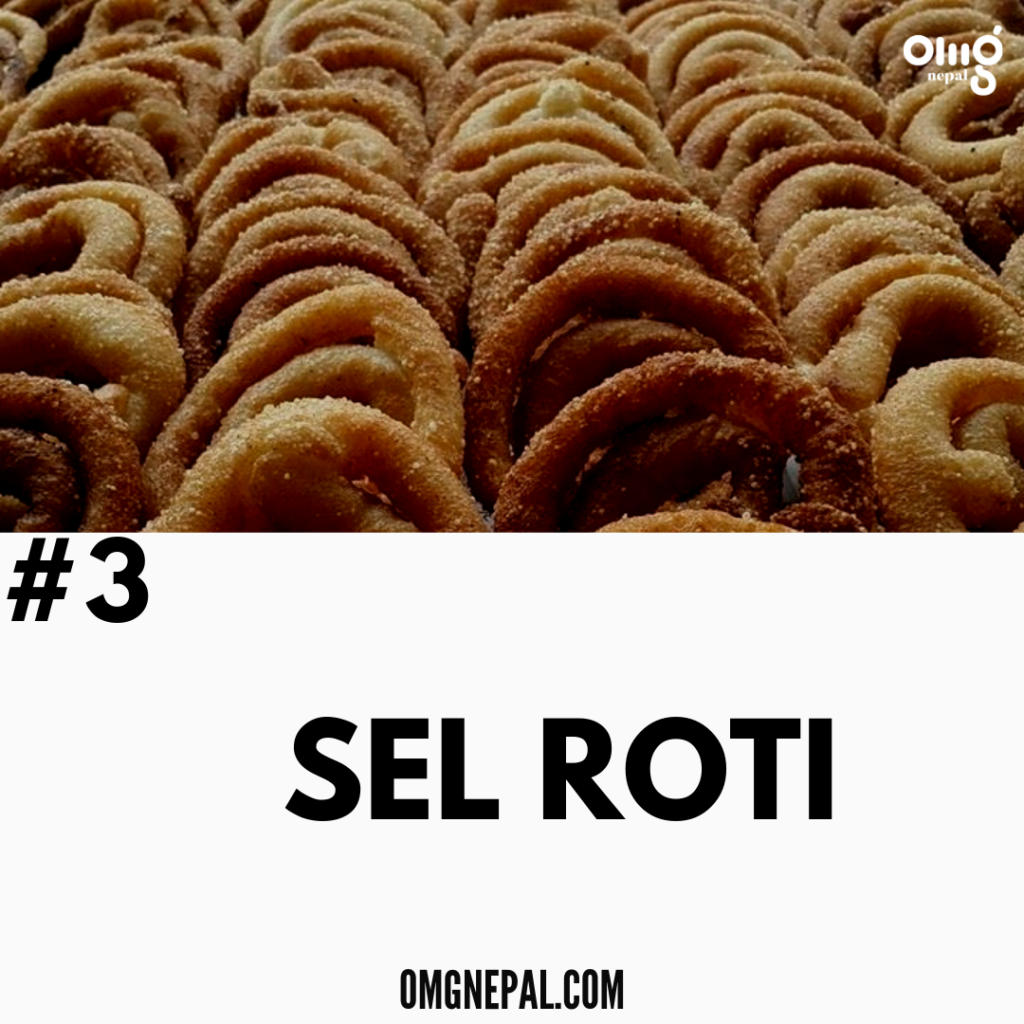 Sel Roti is like that of a doughnut which is reddish brown in color with a crispy texture that's been deep fried. This food is made from rice flour and sugar with a hint of sweetness.
This dish is commonly found at any traditional sweet shop along with road-side snack stalls and are made in homes during certain festival such as Dashain, Tihar and Maghe Sankranti.
4. Dal Bhat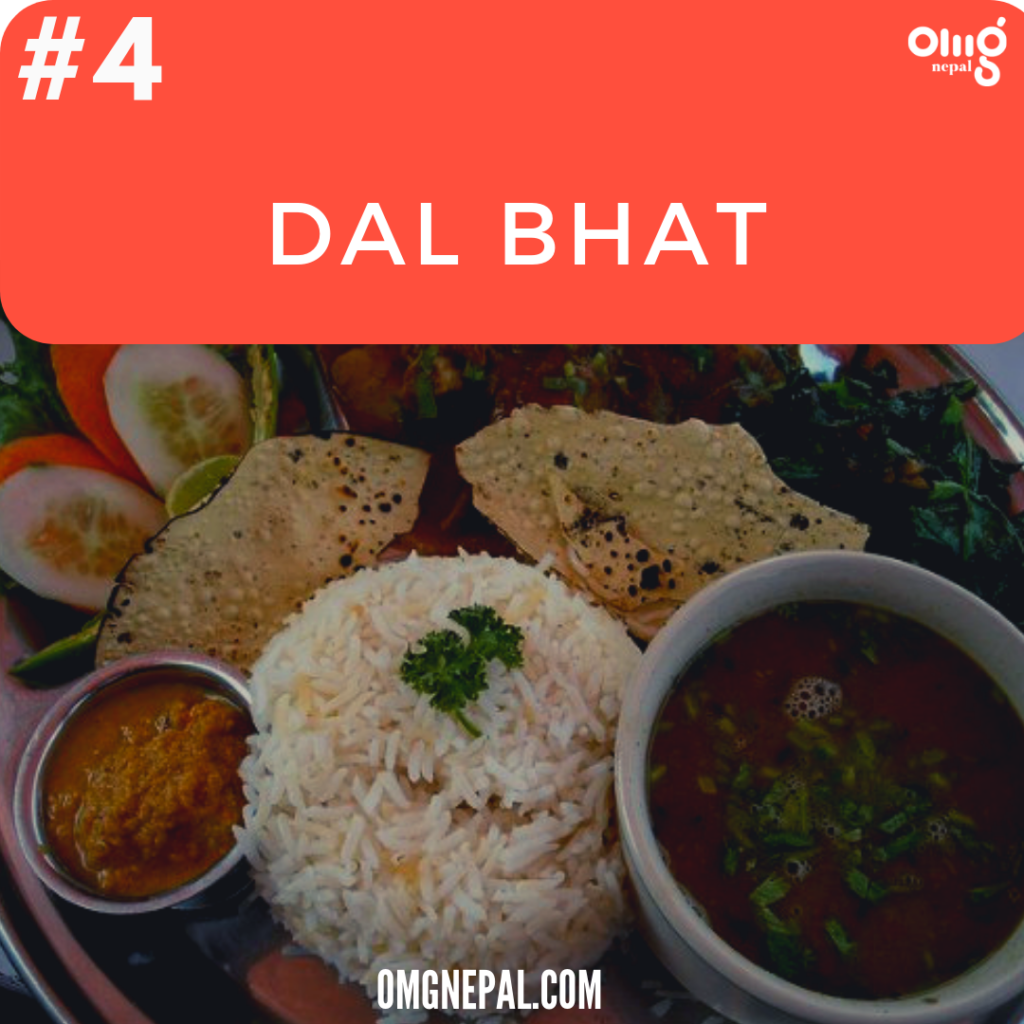 Dal Bhat is the most pouplar and the staple food of Nepal or we can also call it as the national food of Nepal. Dal Bhat Tarkari set usually includes rice (bhat), curried vegetables (tarkari) and lentil soup (dal). It is traditionally vegetarian but it is also served with meat or chicken.
Along with rice, soup and vegetables; achar (pickle) is also served along to add extra flavor.
5. Chatamari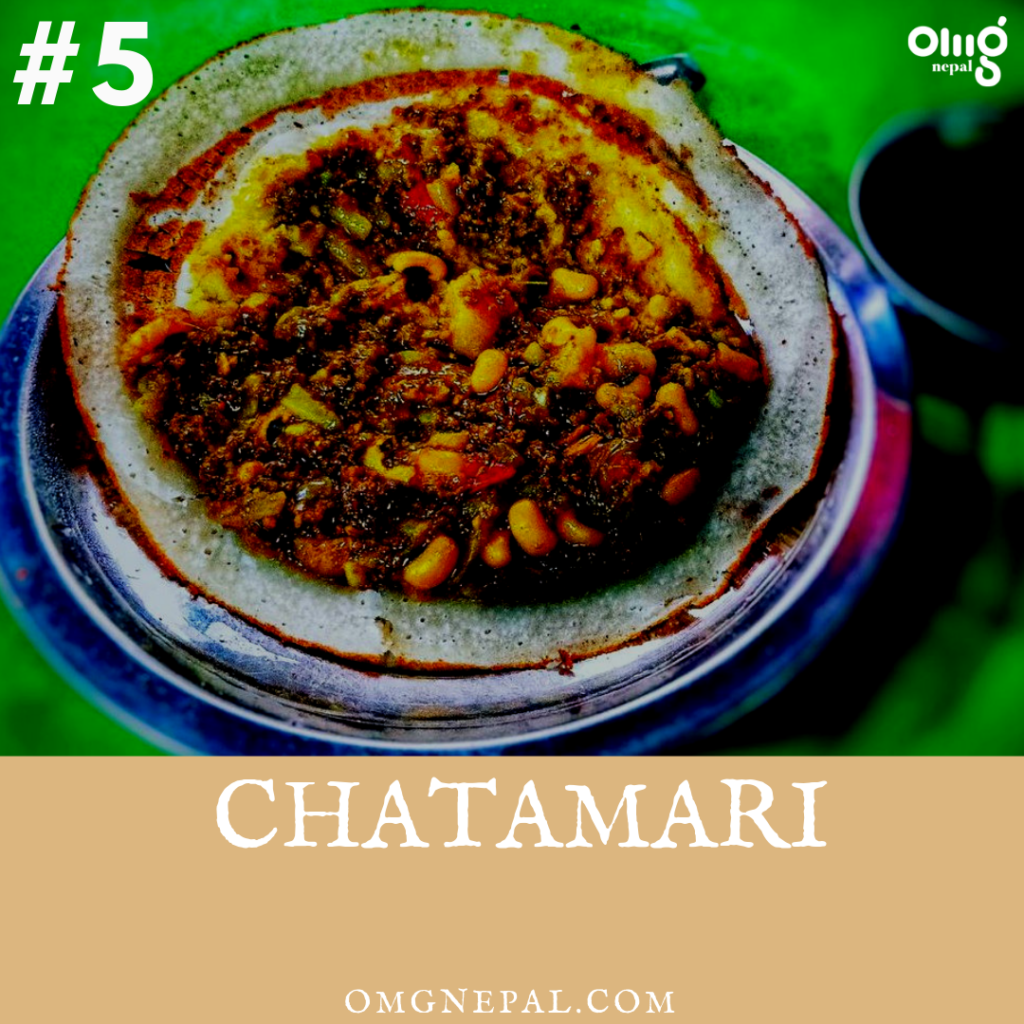 Famous as the Newari pizza, it is a traditional dish of the Newars of Kathmandu. It is a type of rice crepe generally folded and served with fillings. It is cooked with a variety of savory toppings such as minced meat, egg, chopped onions, chilies, fresh coriander and a variety of species and served with fresh tomato pickle.
6. Yomari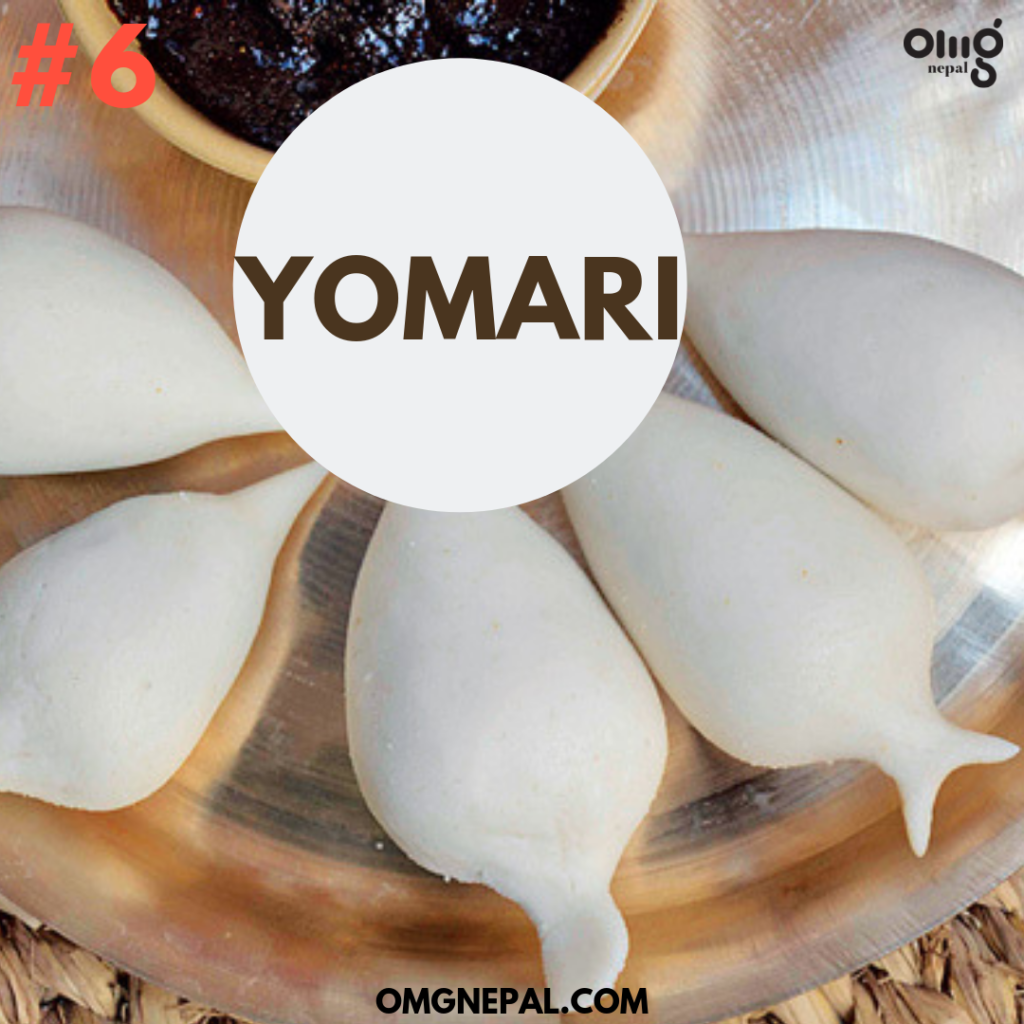 Yomari is a sweet and steamed bun that was traditionally made during Yomari Punhi, the Newar festival that marks the end of the rice harvest and Yomari provided as an offering of thanks to the Gods for a good harvest.
The pointed, fish-shaped dumplings are made from rice flour dough, which is later steamed giving it the transparent white look. Filled with sweet molasses mixture or coconut, it is a delicious dish, one shouldn't miss to eat.
7. Sekuwa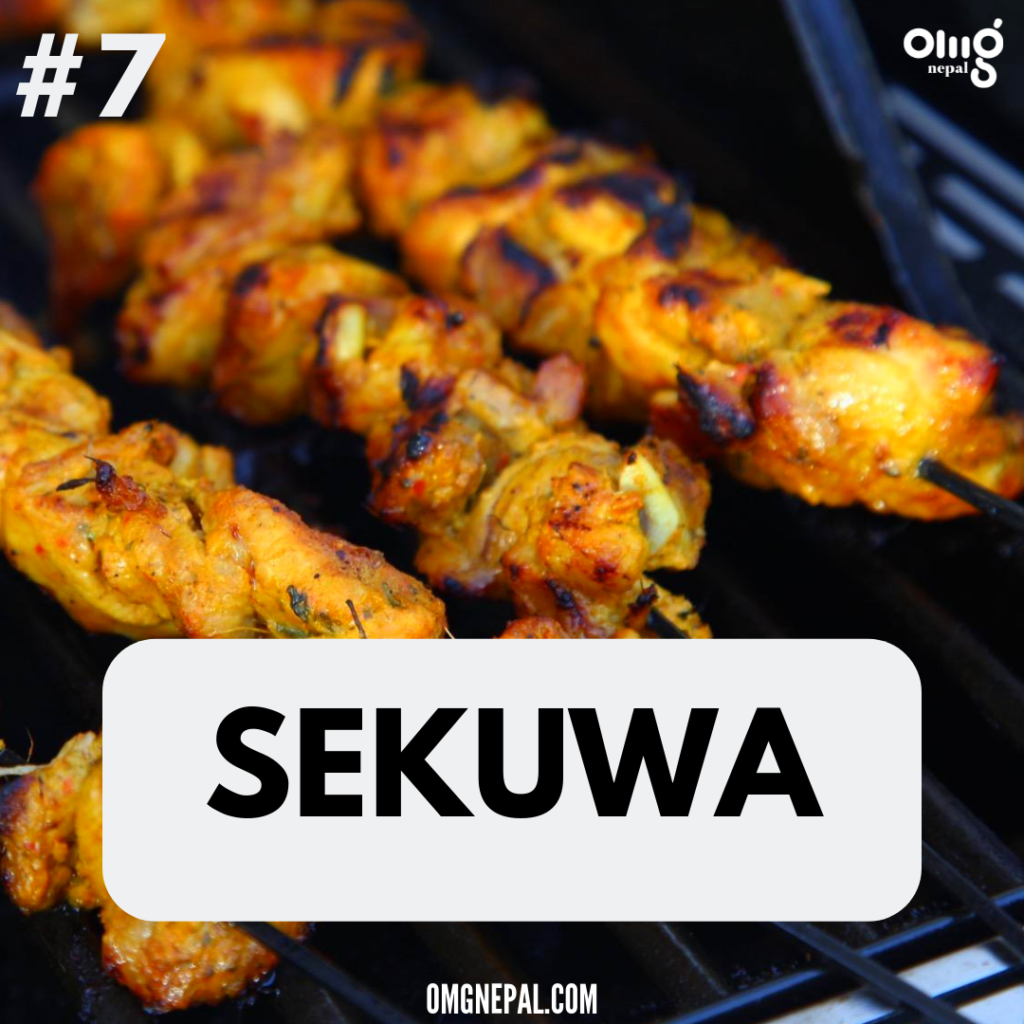 Also known as Nepali BBQ meat, Sekuwa is a traditional snack which is prepared by roasting in a natural wood fire. It is made from the unique combination of herbs and spices added on marinated meat and are barbecued over wood charcoal.
You can find different kinds of sekuwas such as mutton sekuwa, chicken sekuwa and buffalo sekuwa served in numerous stalls across the alleys of Kathmandu.
8. Thukpa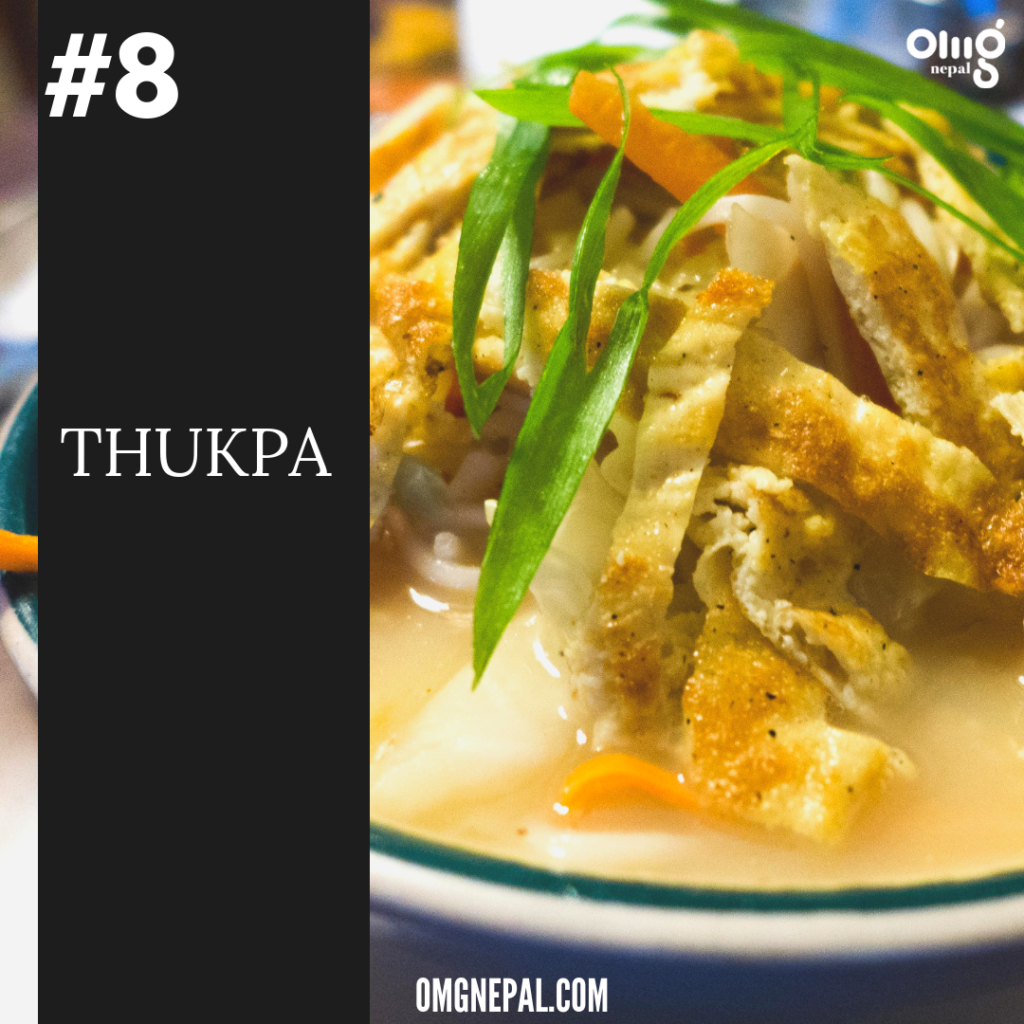 Originally a Tibetan dish, it is a tasty noodle soup, quite filling and a meal with both vegetarian and meat variants. It consists of boiled and hand-pulled noodles with punchy garam masala and chili added.
It is a comfort food and you can enjoy this bowl of delight at the local huts of the Kathmandu streets.
9. Pani Puri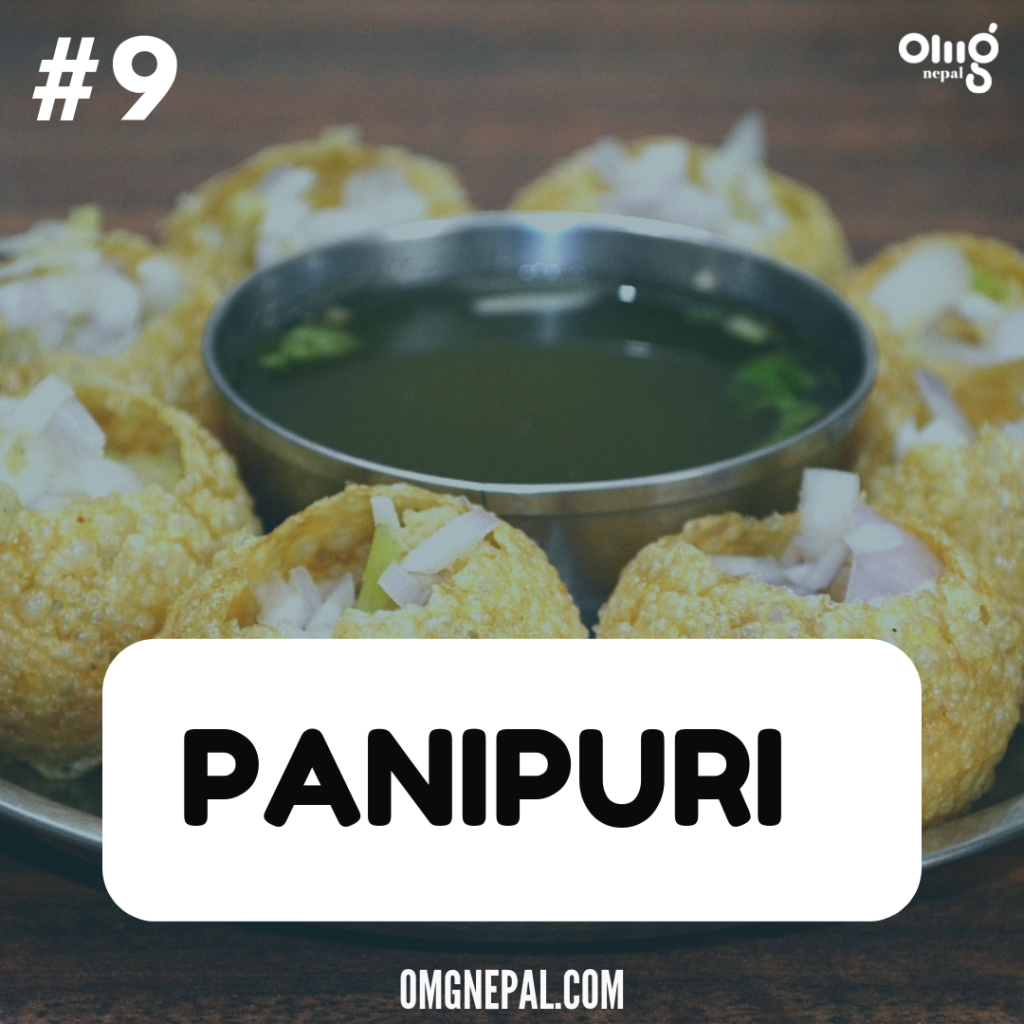 Pani Puri is a common Nepalese street food, found in almost every street of Kathmandu valley. It is a fried crunchy bubble which is hallowed out and filled with chickpeas, soft potatoes, chili, coriander and flavored water.
In Kathmandu, one can also try on the delicious Dahi Puris. It is another version of Pani Puri where, the Puri is filled with curd instead of the water.
10. Samay Baji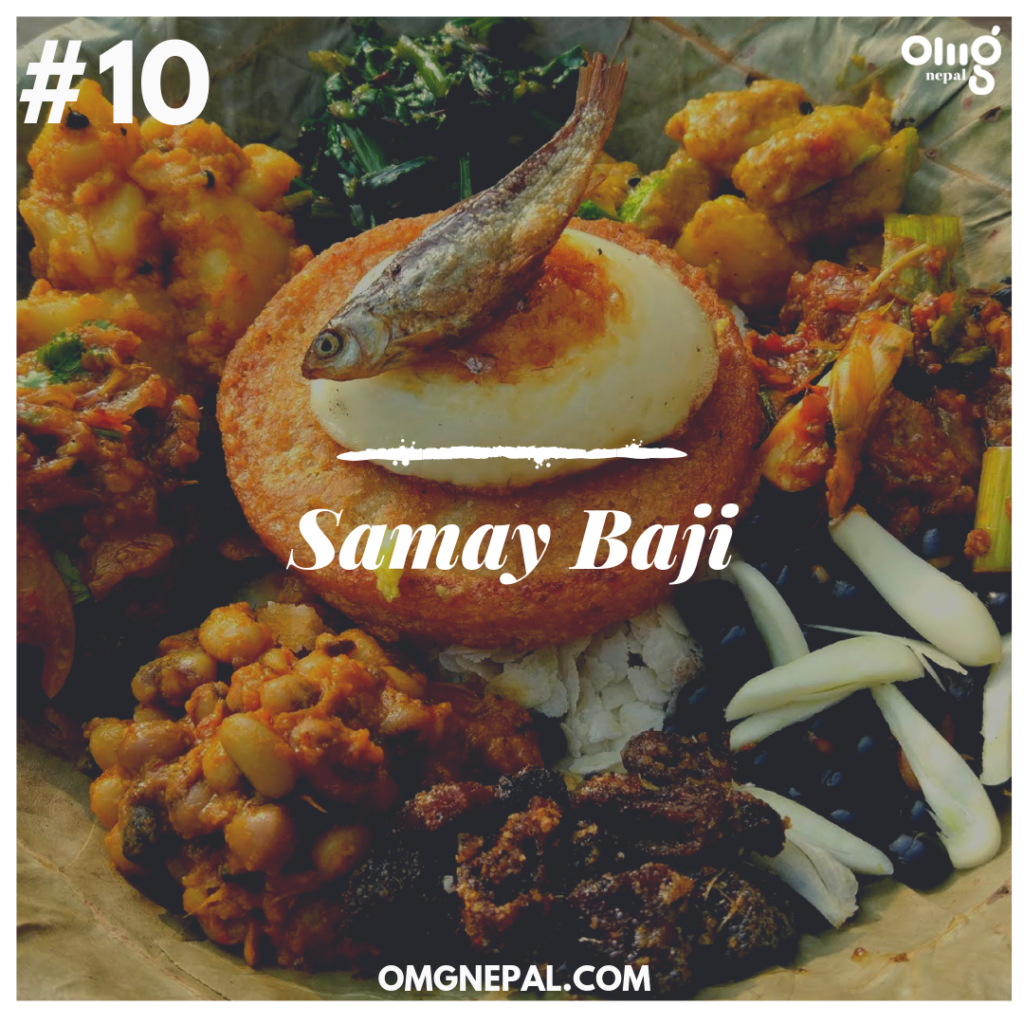 Samay Baji is a traditional Newari food which consists of several elements altered as per customer's preference and season's offering. The platter generally consists of baji (beaten rice), bhuti (boiled beans with spices), bara (black lentil squishy fried pancakes), khen (boiled egg), achar (pickle) and aaila thon (local wine) consumed during festivities and family gathering
It is believed that offering different food items to the divine God represents health, longevity, health and fortune. One should definitely try this dish when in Kathmandu.
Did we missed some of the local foods? Do let us know in the comment section.