Lukla Airport is the gateway to the highest mountain in the world. As beautiful and breathtaking it looks from the top, it is equally terrifying and dangerous. Being that, it is even listed on the list of "Top 10 Deadliest Airports in the World."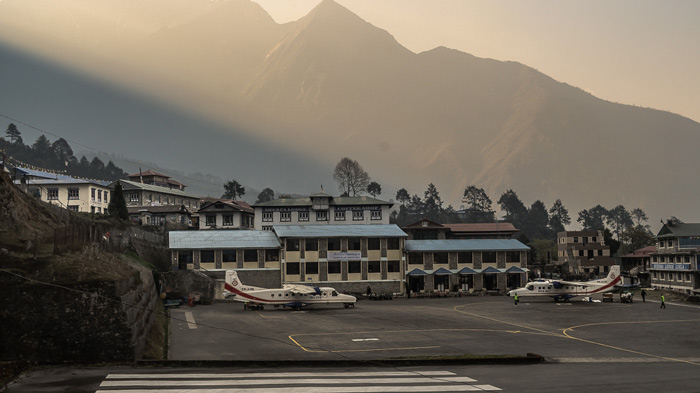 Paved in 1999, the first runway was built by Edmund Hillary and Tenzing Sherpa to enable the setting up of school in the area. Back then, unpaved and very short runway could accommodate helicopters and light aircraft only.
Lukla Airport is the main entrance for those visiting Mt. Everest. The airport is placed between mountains at an elevation of 2900m and enclosed on one end by 600m drop off a cliff face and on the other end by a solid stone wall.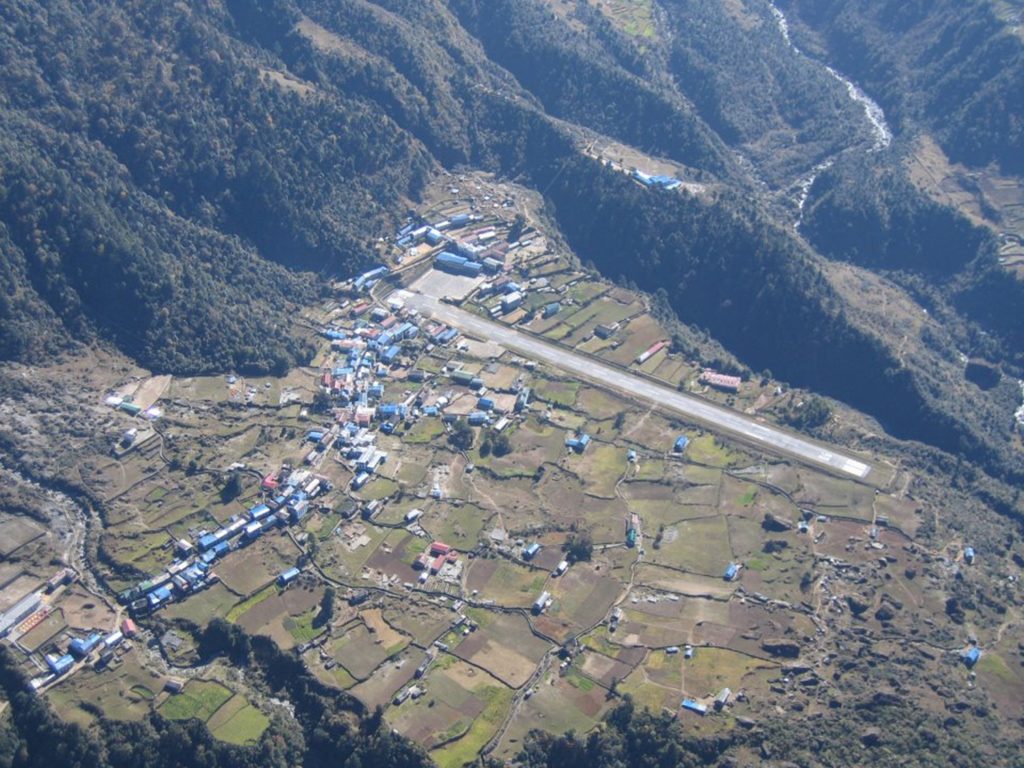 With that kind of structure weather in that region is also something that makes it dangerous. While you travel around this region, delays are very common, but they are sorted out within a few hours or maybe a day. But, once in 2011, the airport gained global attention when thousands of trekkers were stuck in Lukla for a week because of heavy fog.
Adverse weather conditions aside, the danger in Lukla Airport is mainly because of the short runway and extreme altitude. But those points don't really matter for the people who have got zest to march on the base or the top of the Everest. There are multiple flights that take off and land between Kathmandu and Lukla.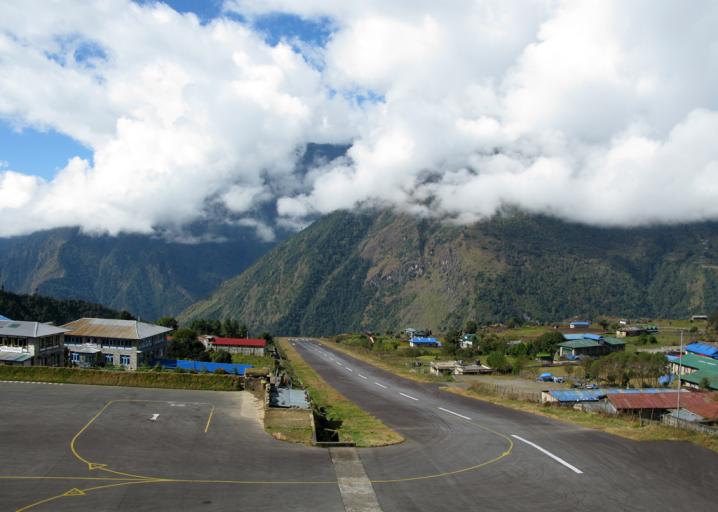 Most of the flights are scheduled in the morning (between the hours of 6 am and 9 am), when the weather is at its best. After that, the weather seems to be difficult to the pilots who have to land and take-off the planes using their sight and judgments, since there are no air traffic controllers.