In today's society, many people take life full speed ahead. Worry, anxiety, and stress are constant companions. Often, family, finances, work, and life, in general, are regular concerns. Meditation retreats are an effective way to help you get off the hamster wheel.
Going for a meditation retreat gives you the time and space away from daily distractions. You get the chance to wholly focus on self-care. What's more, you're supported in the process because everyone you're with is doing the same thing. You unplug, and slow down-which is as necessary as it is refreshing.
Meditation retreats are mindful vacations that improve your spiritual, mental, emotional, and physical health in the long run. A mindful vacation in Nepal will give you the opportunity to relax fully. Taking time with yourself and for yourself is an essential part of your itinerary. The retreats effectively help in dealing with anxiety and dissolve clutter and chaos from your mind.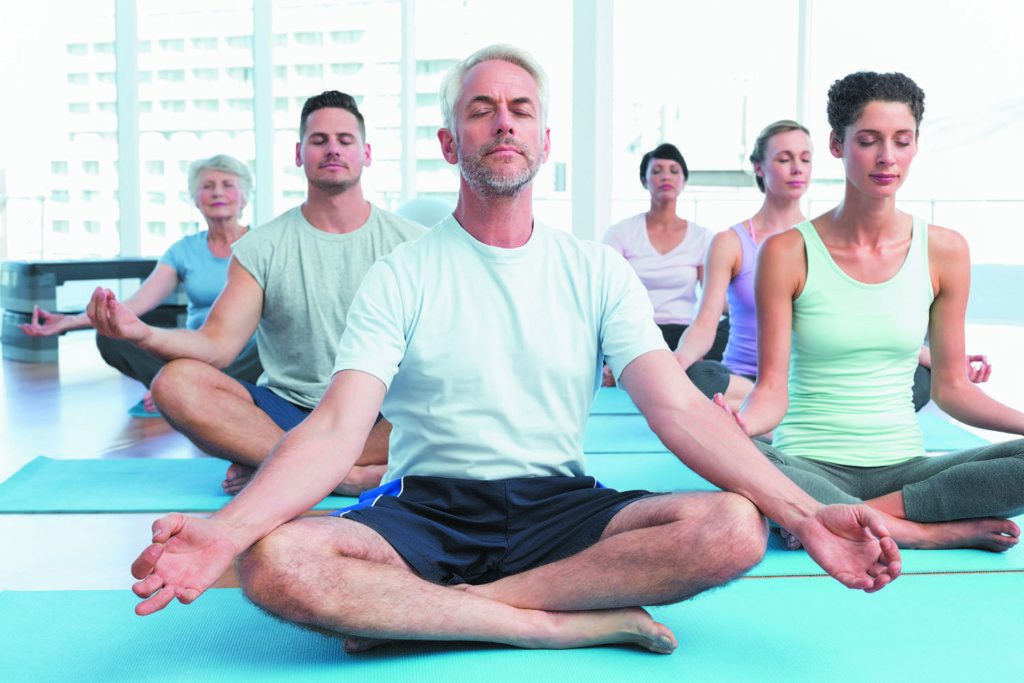 The strong ties Nepal has to Buddhist and Hindu traditions make it an ideal location for meditation retreats. Whether your interest in meditation is casual or you are a committed practitioner, the retreats in Nepal cater to both long-term and short-term needs.
From the unforgettable pilgrimage sites to the elegant ancient temples, Nepal will capture your heart. The country has a serene and mysterious atmosphere that can't quite be put into words. This deeply spiritual nation gives you an opportunity to meditate in peace and quiet in different places.
1. Tushita Yoga and Meditation Retreats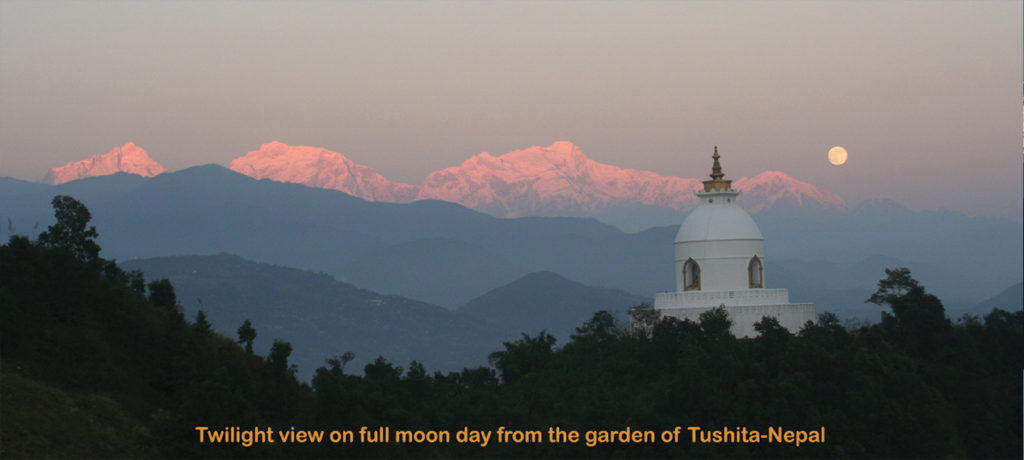 This yoga retreat near Pokhara combines meditation and yoga. The center is more inclined towards spirituality with a strong emphasis on Vedic rituals and philosophies. Retreats are held for advanced and intermediate practitioners as well as beginners. Activities in Tushita include asanas, guided meditation, yoga, mountain walks, reading, reflecting, music and mantras.
2. Kopan Monastery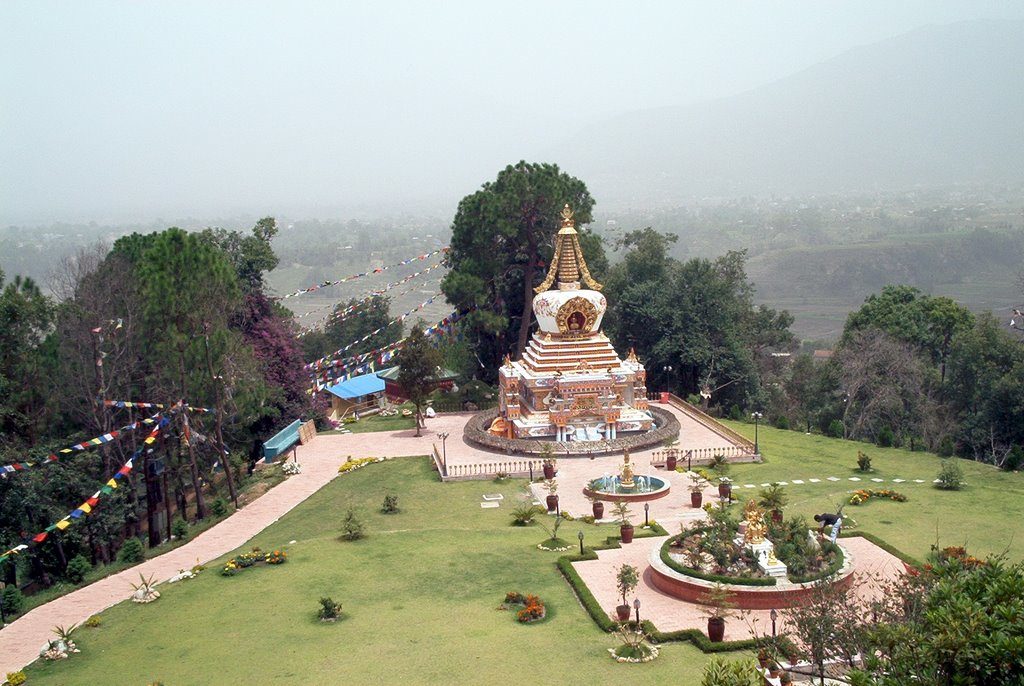 Kopan, located in Kathmandu is known as a spiritual and educational retreat. The monastery, which is attached to a guesthouse, is on a hill right above Boudhanath and has great scenery of western-central Kathmandu. Kopan has 360 monks from Tibet and Nepal who follow the Gelug tradition whose origin is Tibetan Buddhism.
The monastery works together with the Foundation for the Preservation of the Mahayana Tradition. This organization is devoted to the spreading of the Mahayana Tradition which they achieve through meditation, community service, and teaching. Kopan teachings are divided into retreats and courses, which are available all year long.
Their popular course, Discover Buddhism, entails meditation. Beginners who are interested in learning about Tibetan Buddhism will find the course exhilarating. Group retreats in the monastery are reserved for advanced practitioners. Private retreats are also offered at Kopan.
3. Himalayan Buddhist Meditation Center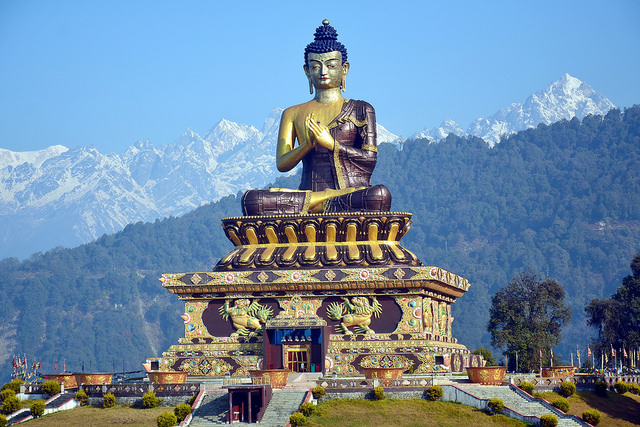 The center is affiliated with the International Foundation for the Preservation of the Mahayana Tradition just like the Kopan Monastery. In addition to working with the Kopan Monastery, they also host teachers from overseas. There are guided meditations held weekly, monthly Dharma classes taught in Nepali, and pujas on major holidays held monthly.
Although it's based in Naxal area, Kathmandu, the center offers many activities which take the practitioners around the city. The meditation center works with Dharma Adventures, a tour company, which brings visitors to Buddhist sites located around the valley of Kathmandu such as Namo Buddha, Pharping, Patan, and Bungamati.
4. Sadhana Yoga Retreat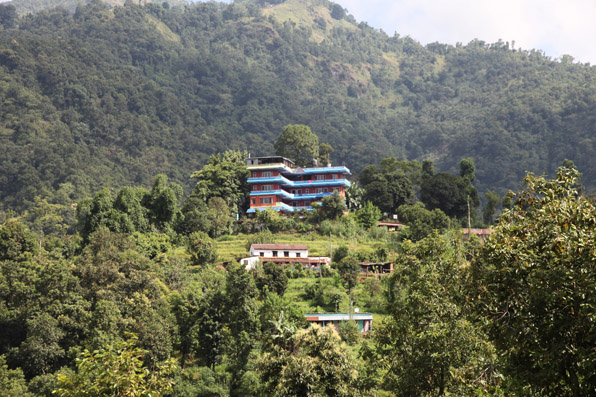 Regarded as the oldest retreat in Pokhara, the center has been operating for the past two decades. Sadhana mainly focuses on yoga but also offers a one-night, two-day meditation and yoga package that includes a full-body massage, a hike around Pokhara, and mud or steam bath. Bookings are open for any day of the week, making the retreat a great option for visitors who have limited time and would like to enjoy the different activities.
5. Panditarama Lumbini International Vipassana Meditation Center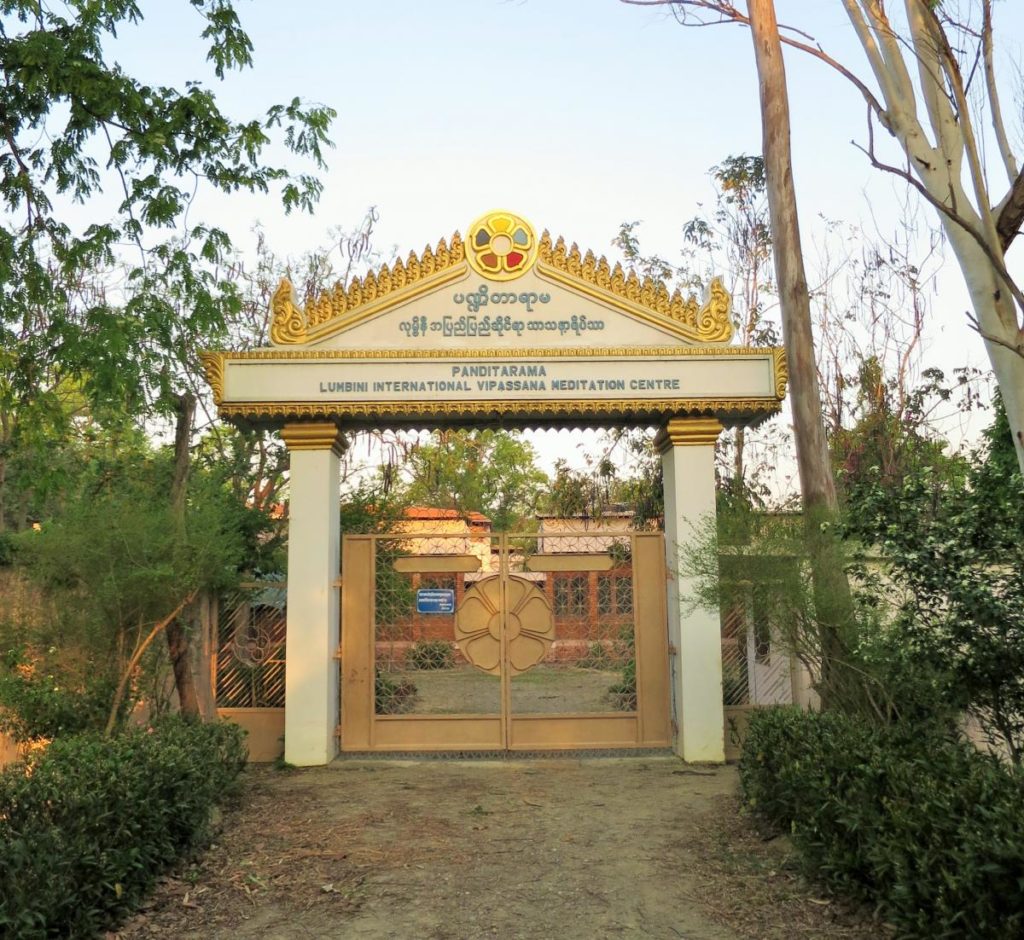 This is one of the many Vipassana retreats found in Nepal, and it's where Buddha was born. Others are in Pokhara, Biratnagar, Kirtipur, Birganj, Kathmandu, Chitwan, and Surkhet. Vipassana meditation helps practitioners to "see things as they really are." The meditation is taught worldwide with the option of private programmes. In the retreat that lasts ten days, those participating learn the basics and reap its benefits from practicing it.
Meditation is taught in several languages including English, Burmese, German, and French. Participants practice for 12 to 14 hours daily and sleep for 4 to 6 hours. All activities during the period are performed in slow motion. Socializing with other practitioners is discouraged as is communication the rest of the world.
The courses, which are free, are solely funded through donations. Activities include walking and sitting meditations and participants are required to remain silent throughout the sessions.
6. Kagyu Institute of Buddhist Studies (KIBS)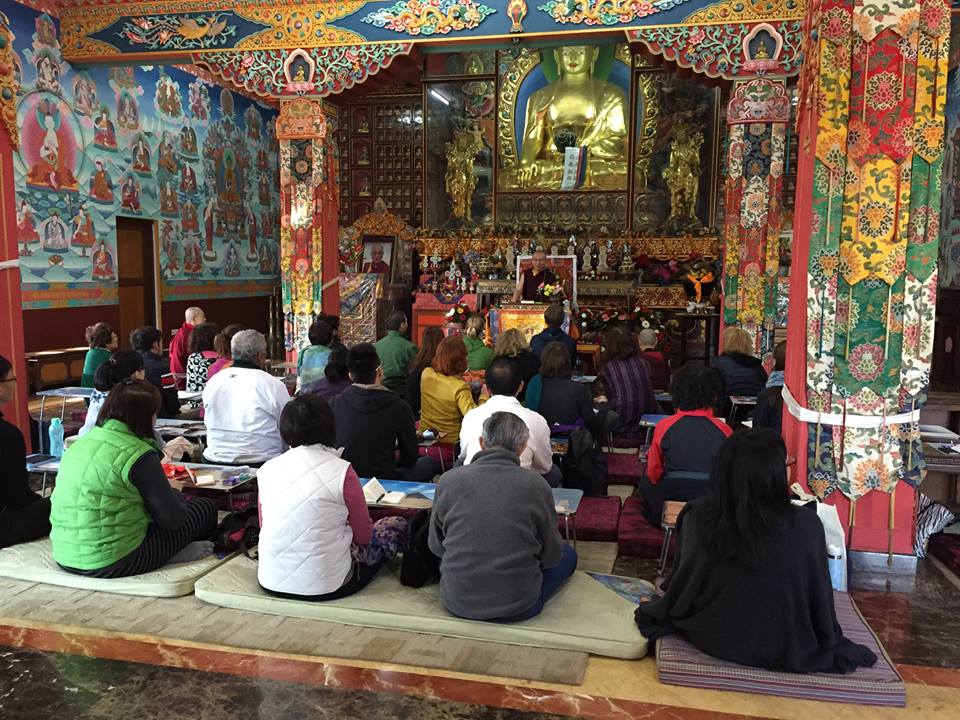 Shangpa Rinpoche, a monk who hailed from Dolpo, which is near the border of Tibet, founded the institute. KIBS offers followers from all corners of the world a conducive environment to gain spiritual enlightenment and strengthen their spiritual development.
The retreats and courses held at the institute are for serious Buddhism practitioners. You can either participate in their long or short courses which can be personalized or in groups depending on your needs. KIBS is praised for offering high-quality teachings. The retreat which is located in Kirtipur, south of central Kathmandu, focuses on different aspects of meditation including Tantric meditation, chanting, and fasting.
7. Osho Tapoban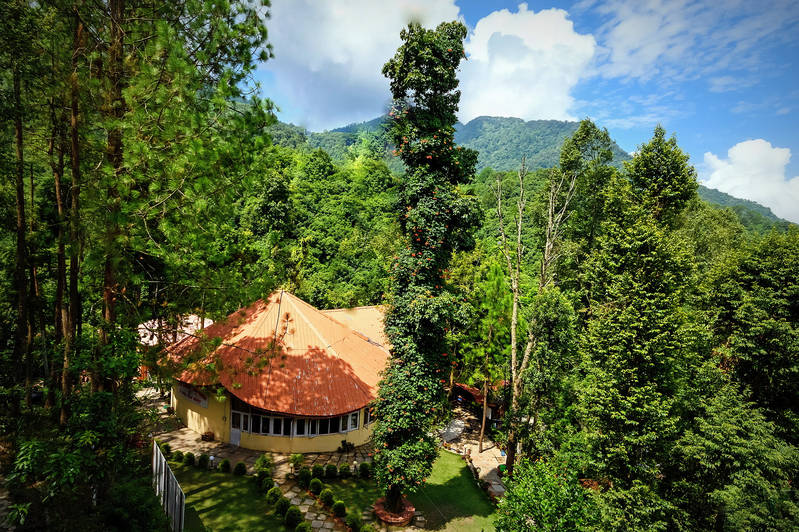 The center is different from other retreats in Nepal in that it's less accommodating to casual practitioners and more focused on staunch spiritual seekers with some understanding of Osho's philosophies. Osho, who was also called Rajneesh was a religious leader and Indian mystic born in 1931. It is believed that he attained enlightenment when he was just 21 years. He attracted dedicated followers from India and the rest of the world.
Osho was a controversial man; nonetheless, his teachings have proven influential to the Western New Age thought. Currently, there are more than 30 ashrams around Nepal that practice Osho's meditation and teaching styles with Osho Tapoban located in the Nagarjun Hills being the best-equipped to host locals as well as foreigners.
The center has 'Transformation Meditation' retreats that run for seven days and 'Intensive Transformation Meditation' camps that last for 21 days. Other courses offered at Osho Tapoban are alternative healing, psychotherapy, meditation, and yoga. There is a library with Osho's Hindi and English books, lush vast grounds with waterfalls, a sculpture garden, and a spa dedicated to the principles of Ayurvedic.
Do let us know your views in the comment section.
Featured Image- https://bit.ly/2D3Bs5D
Article By- Patrick Bailey