Baikuntha Manandhar is a legendary Marathon runner from Nepal who has been a role model for many of the athletes to pursue their dreams to be an athlete. Veteran Taekwondo Player Deepak Bista who has won 4 gold medals in consecutive South Asian games credited the win to Mr. Baikuntha Manandahar As he was the one to inspire and motivate him to get into sports.
Journey Of Baikuntha Manandhar
He was born on 24th December 1952 in Kathmandu Nepal. His accomplishments have been the symbol of hard work and dedication in Nepal's Sports History and Story of Nepal's rarest achievement in sports despite having limited resources and financial support. Despite the hardship and discouragement from his well-wisher who thought being a sports person full-time was not financially sustainable he was so dedicated to the sports and continued to contribute to the sports of Nepal.
Related Article: 5 World famous Male Athletes from Nepal
It all started from the National Meet in Birgunj where he was not even participating. He just hopped in the truck and went to Birgunj and slept in the hotel lobby. The next day he had to beg the organizers to participate as it was not easy for civilians to take part in such tournaments. Eventually, he was able to convince them and win the tournament with a gold medal.
Prominent Victory Of Baikuntha Manandhar
He won his first National championship when he couldn't even manage to have a pair of shorts and a shirt to run. For the championship, he used a homemade outfit and a pant cut down to the knees to make it look like shorts. He also won a cash prize of Rs. 10 which he used to go to Raxaul and buy his first pair of shirts and shorts so that he could wear it in further upcoming tournaments.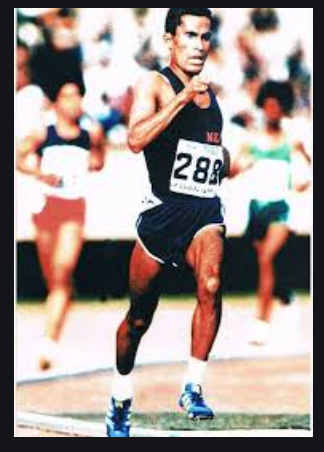 According to him, this was just a story out of many such incidents of lacking the basic need. These types of things used to occur even in International events where people from other nations used to ask them why they didn't have the proper clothes and shoes for running. However, being a person with immense love for his country he would just answer them that these things were not found in our country so that the participants from other countries would not portray a bad image of the country.
Related Article: Most Famous Female Athletes Of Nepal
Olympics And Honor
He had Participated in the Olympics from 1976 – 1988. Though he was not able to secure any medals in Olympics he was able to set a record of 2:15:03 in the South Asian games Marathon in 1987. The win in 1987 was also his 3rd consecutive wins in South Asian games. This was officially a 3rd South Asian Federation Games held in Kolkata India Form 20 -27 November 1987.
Related Article: Nepali Athlete Meera Rai
The record is considered to be the biggest achievement of Mr. Baikuntha Manadhar which turned him into a legend in Nepal's sports history. 33 years after the record it still has not been broken is proof that he is the living legend (GOT) for Nepal.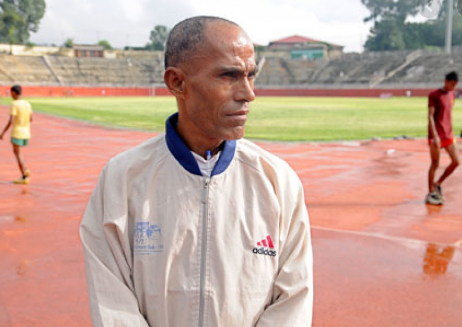 He was honored with "Prithvi Award -2072" at a program organized by the Department of Sports under the Rashtriya Prajatantra Party for his contribution to the nation through Athletics. The award carried a purse of Nrs. 200, 000. His success has become a source of inspiration in the Nepalese community as well as his achievement has been taken as national pride and his story continues to inspire young athletes which shows the determination and hardship which has been overcome by the sheer will.