Pasang Lhamu Sherpa
Late Pasang Lhamu Sherpa is the first Nepali women to climb Mount Everest. She was born on December 10 1961 in Likla Solukhumbu district f Nepal. However, her death during April 22, 1993 was a tragic event for all Nepalese people. Pasang Lhamu was posthumously honored by her country and mountaineers all around the world in various ways. She was also the very first woman to be decorated with the "Nepal Tara" by the King of Nepal.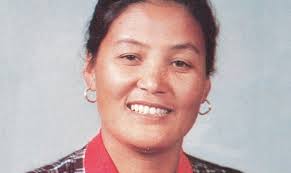 Moreover, in order to commemorate her feat, a life-size statue of Pasang Lhamu was placed at Bouddha, Chuchepati, Kathmandu. Similarly, a postage stamp was issued in her name by the Government of Nepal. For instance, she was married to Lhakpa Sonam Sherpa and shares three adorable children, 2 daughters (Dawa-phuti and dikki) & 1 son (Namgyal Sherpa).
Phupu Lhamu Khatri
Phupu Lhamu Khatri is a Judo athlete who has won a gold medal for Nepal at the 2016 South Asian Games. After winning the gold medal she was also honored with the Female Player of the Year Award at the NSJF Pulsar Sports Award. She was born on October 5, 1996, in Lelep, Taplejung.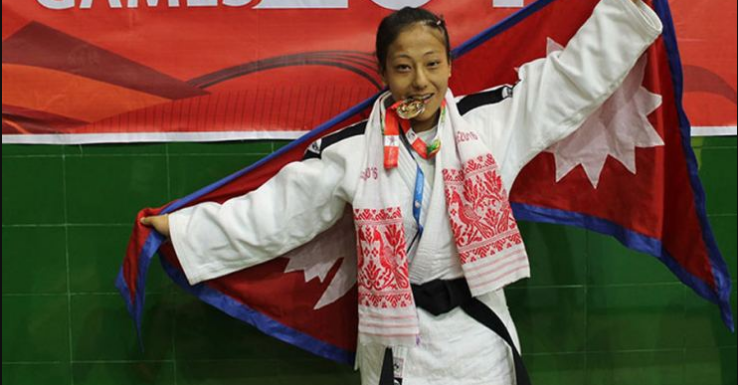 She has also received a silver medal during the Ranking Judo held in Hong Kong in 2015. Within 2015, she has also awarded bronze in the JUA Junior Championship held in Macau.
Mira Rai
Mira Rai is a famous worldwide due to her passion and achievements in trail runner and sky runner. She was the winner of 2017 National Geographic Adventurer of the Year. In 2016 alone she has won the competition like 3 Peak Race, Ultra Pirineu, Barrow Sky Night, Mont-Blanc.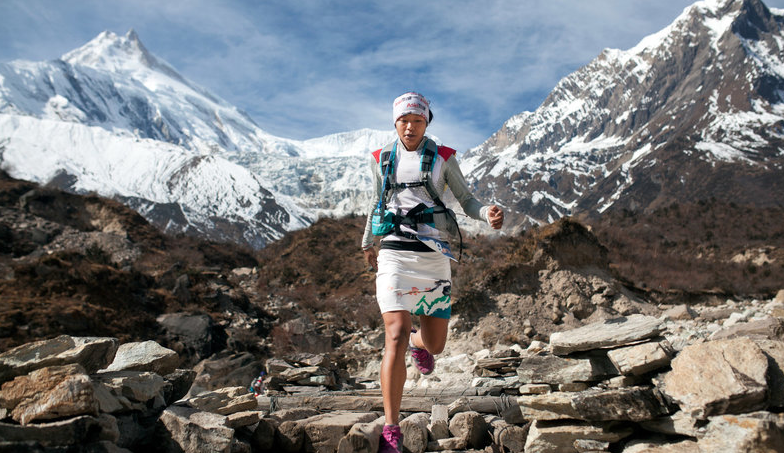 After that, in September 2017 at the 120 km Ben Nevis Ultra Trail Race in Scotland, UK, she won the race and set a new course record in a time of 14 hours and 24 minutes. Furthermore, she was born on December 31 1988. During these last four years, she has won 14 races(plus four silver medals, one bronze) in countries far from her own.
Rubina Chhetry
Rubina Chhetry is the Captian of Nepalese Women Cricket team. She was placed in the position of Captain on 2012 she is a right-hand bowler and batwomen. She has represented Nepal in the 2019 ICC Women's Qualifier Asia in Bangkok, Thailand and during the league, she managed to take a hat-trick against Kuwait. Moreover, her full name is Rubina Chhetry Belbashi, and she was born on 26 November.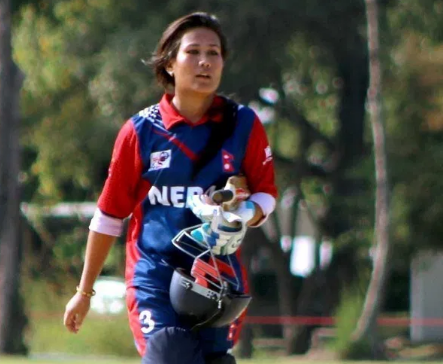 Some Honorable Mention
Annu Lama: Nepal women's national football team and a forward for APF Club.
Pasang Lhamu Sherpa Akita: First woman in Nepal to become a mountaineering instructor, was one of the first Nepali women to reach the summit of K2
Sipora Gurung: Nepali Actress and volleyball player,
Shreya Dhital: Nepalese swimmer who represented Nepal at the 2012 Summer Olympics.
Bimala Tamang: Nepali female karateka who recently won bronze for the Women's Individual Kata at the 2014 Asian Games