Sandeep Lamichhane
Sandeep Lamichhane is the cricketer who plays for the Nepalese national team. He is a right-arm leg spin bowler and only Cricketer from Nepal who had palyed in major leagues of Twenty20 franchise sides the world. He had palyed with teams like Delhi Capitals in the Indian Premier League (IPL), the Melbourne Stars in the Big Bash League (BBL), and the Lahore Qalandars in the Pakistan Super League (PSL).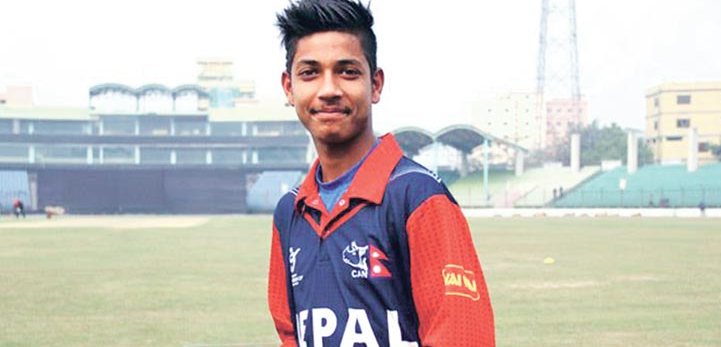 He was Born on 2 August 2000 in Aruchaur, Syangja, Nepal and he is specialist of Leg break googly. His ODI debut was on 1 August 2018 against Netherlands as well as he debuted in T20 format on 31 May 2018 against West Indies. Aparts from his super sucess Career in cricket, he is also a singer and on July 2018, Lamichhane released his first song Udash thiyo from the album Pratikshya-the waiting.
Career Achievements
NNIPA Best Youth Player of the year: 2017
NCCS-CPAN Cricketer of the Year: 2018
Dawa Dachhiri Sherpa
Famously known as Dachhiri Sherpa, is a Nepali cross country skier and runner who had represented Nepal in three Winter Olympics. He has competed in FIS Nordic World Ski Championships 2009 in Liberec s well as he used to hold the record for the Ultra-Trail du Mont-Blanc, an ultramarathon which was held in the Alps, having completed the first edition of this race in 20h05m in 2003.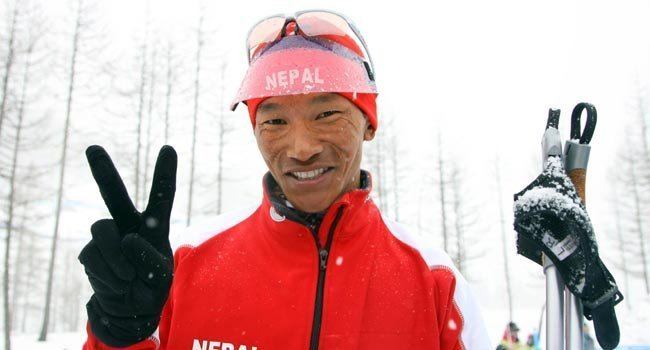 Dachhiri Sherpa is also a trail runner and cross country skiing and participated in Olympic Winter Games like 15 km Classic Year 2014 in Sochi, Russia, 15 km Free Year 2010 in Vancouver, BC, Canada and 15 km Classic Year 2006 in Torino.
Baikuntha Manandhar
Baikuntha Manandhar is the most reputable athlete from Nepal and he had waived Nepal's pride in the Olympic Games, from 1976 to 1988. He is a marathon runner and in 1976 he had competed in Olympic Games. Besides Olympics, he has won three consecutive Gold medals in South Asian Games for Nepal. Baikuntha was born on December 24, 1952, in Kathmandu, Nepal.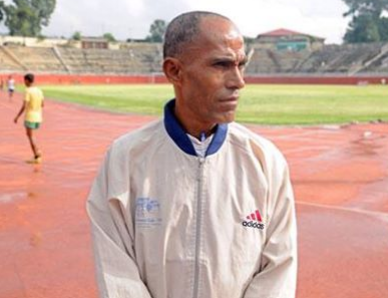 Bimal Gharti Magar
Bimal Gharti Magar is a Nepalese footballer who plays as a forward for Nepal national team. Aparts from the National team he is the prominent member of T.C. Sports Club. Bimal is considered as the sixth youngest male scorer and international debutant in the world. He is also the youngest Nepalese player to debut for the Nepal national team at the age of 14 and evidently he scores for the National at the age of 15.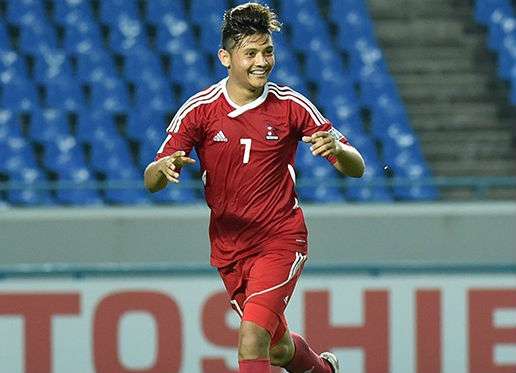 He has palyed with the Dutch club, FC Twente and was also linked to world's famous clubs Manchester United and Lierse SK. Furthermore, during the SAFF Suzuki Cup 2015 in India, Magar scored his second goal for Nepal within 3 minutes against India, which became Nepal's only goal in the tournament, ending the 2-year goal drought.
Career Achievements
Sukriti Award: 2014
Pulsar NSJF Sports Award Youth Player Of The Year: 2014
Paras Khadka
Paras Khadka is a Nepalese Cricketer and former captain of the national team who had lead Nepalese Cricket Team for many international victroy. He ia a all-rounder, right-handed batsman, a right-arm medium-fast bowler, and also an occasional off break bowler for the team. Paras Khadka is the 8th player in T20l history to take wicket on the first ball of career as well as he is the 6th Nepali cricketer to score an international century.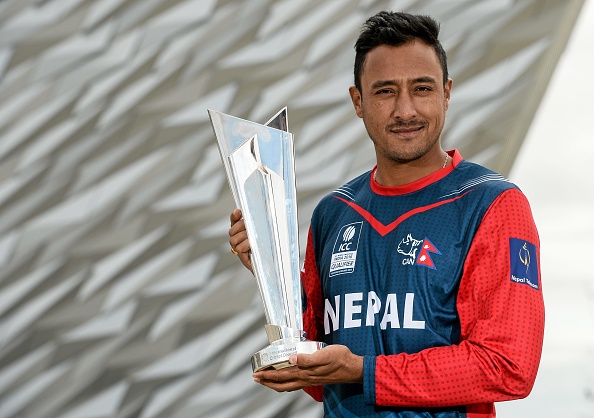 Moreover, he is the first Nepalese batsman to score century in ODI for Nepal and also first player to score a century in a T20l match for Nepal.
Career Achievements
NSFJ Pulsar Player of the Year 2016
NSFJ Pulsar Player of the Year 2017
NNIPA Best cricketer of the Year 2017
NSFJ Pulsar Player of the Year 2017
Check Out Other Interested Article At Our Site OMGNepal!!!!