Mustang, one of the isolated places that was once restricted to the outsiders is now one of the top destination to explore in Nepal. With its majestic landscapes and rich culture, the flow of tourist has been high in recent years.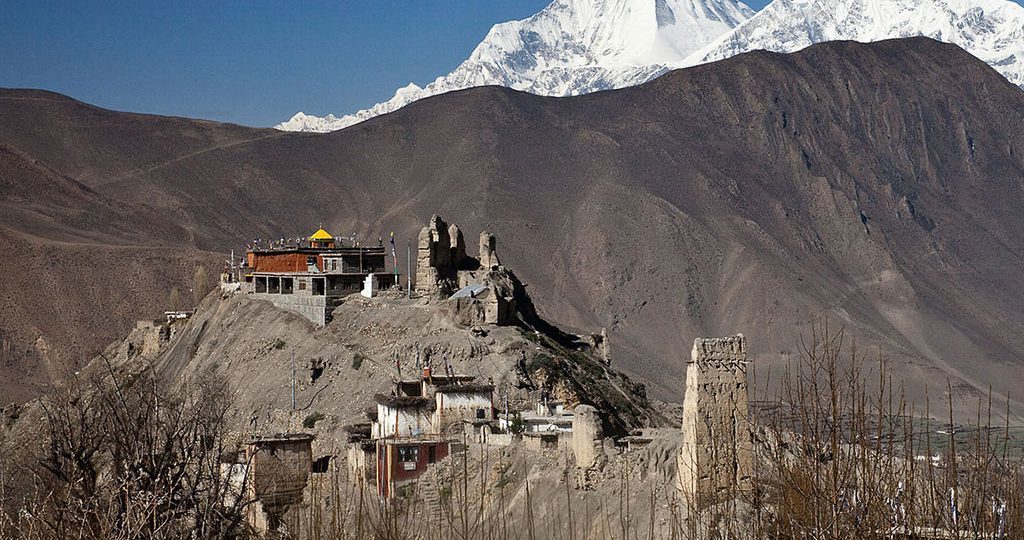 From exploring thousand-year-old man-made caves and monasteries to having adventurous adrenaline rush activities, Mustang has it all, but many people are unknown about a rather uncommon festival that is observed at the northern region of Mustang—"Yak blood drinking festival".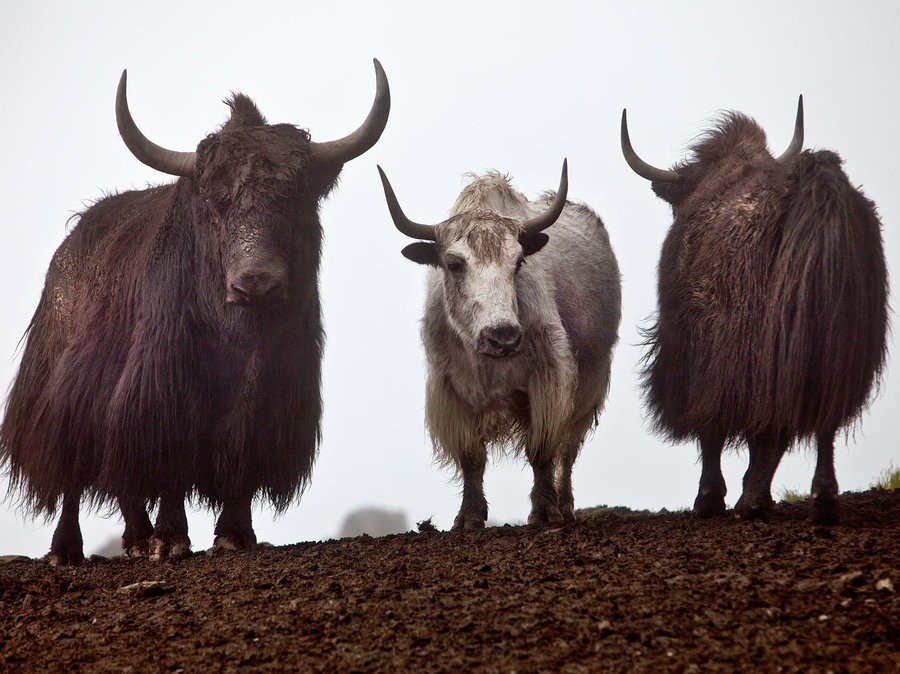 Yaks live in high altitudes of the Himalayas where they graze on herbs like yarsagumba, jatamasi that are believed to be good for digestion but aren't directly digestible by humans. For this particular reason, yak's blood is believed to contain the medicinal properties from the herbs they consume which have many health benefits like curing gastritis, acidity, jaundice, muscle sprain, and other bowel diseases.
Every year the villagers trek high up to the hills, set up camps and rustle up the wild Yaks for the occasion. On the day of the festival, the blood is drawn from the Yaks and drunk while it's still warm.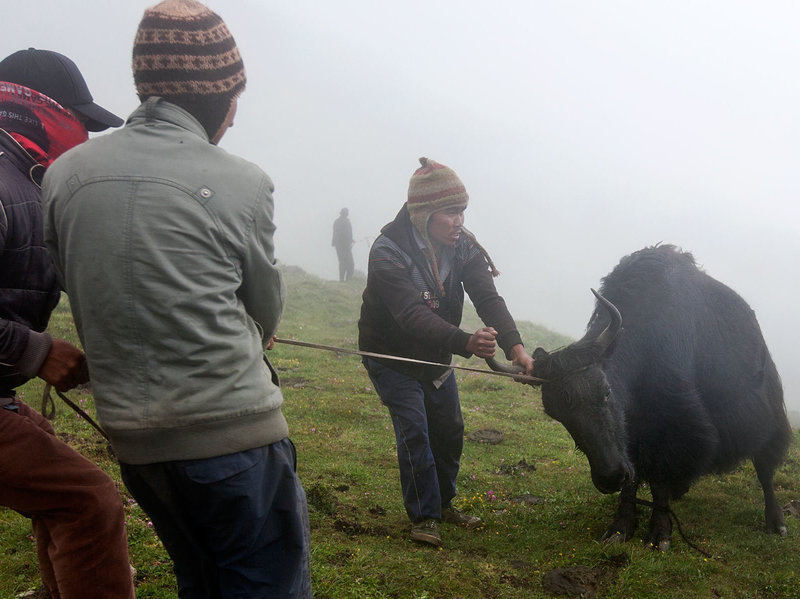 As barbaric as it may sound the villagers are careful in the process of drawing blood from the Yak. The thick hair around the throat region of the Yak is first plucked out or shaved until the skin is visible. Then a sharp blade is used to slit and cut up a vein, the blood is quickly poured in a cup. The villagers then let the yaks go. When looked upon, the yaks seem to look fine, but they run off once they are loosened.
Not just during the festival, but the local yak herders have made this process their source of income as well. As a cure for a number of diseases they surely get a good amount for a glass of yak's blood.
Featured Image – Jana Asenbrennerova