Gaura Festival is primarily celebrated by the middle-western & far-western part of Nepal. This festival mainly falls in August and September. This festival is usually about the worship of goddess Gauri.
During this festival, so many deity temples get rituals such as prays and worship with Biruda and the .women at the temple and home supposed to fasting, for long life health and wealth for their family. This festival is concerned with the wife of Lord Shiva.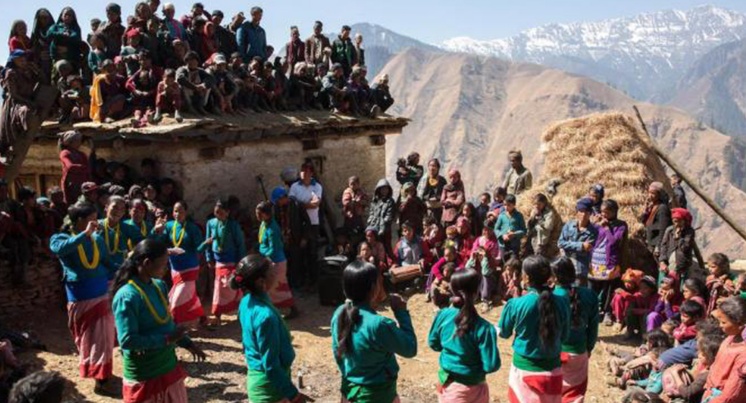 Meanwhile, there are many tales regarding the origin of the Gaura, but mainly this day, the women worship goddess Gauri, the wife of Shiva, for their husband's health and long age. Further more this festival celebrated by the following ways.

Deuda Dance
The dance that is executed mostly during Festival of Gaura is called Deuda Dance. It is danced to the tunes of a song called Deuda Music. Deuda Music is a compilation of different folk stories, texts related to lord Gauri. The Deuda Dance is also used to express emotions, sorrow, and gladness among themselves.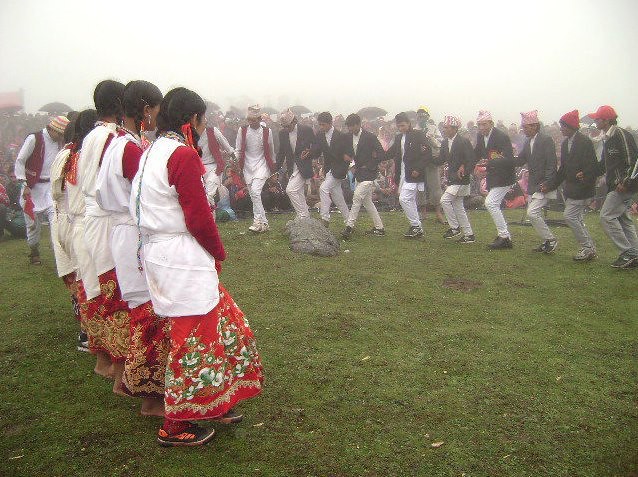 Deuda Songs
Deuda Songs were sung mostly during Gaura Festival and are chanted both by men and women in a single circle, with many folk tales and other meanings. This unique tradition practice by the people of the far west and midwest of Nepal like Darchula, Dailekh, Jumla, Kalikot, Dadeldhura, and Baitadi. And several other areas, Bajura. This form is mostly found in the sudhurpaschim and many regions of the Paschim of Madhya.
Biruda
Biruda is a five-plus grain mixture that is then offered to Gauri in a form of a ball. This form of a ball is believed to be a true and scrumptious mixture offering to the Goddess Gauri, and it is prepared by the women of the family, and they even subsequently provided it in the lord Gauri temple. The conviction is that this mixture satisfies anyone who eats it and contains all the essential nutrients that the grains can supply.