Situated about 40 miles northwest of Annapurna, Dhaulagiri is the seventh highest mountain in the world at 8,167 metres (26,795 ft) above sea level. For instance, most of the snow- and glacier-covered peaks of Dhaulagiri are greater than 25,000 feet (7,620 metres), like Dhaulagiri I, II , III and IV.
The tallest, Dhaulagiri I, achieves an height of 8,167 meters (26,795 feet) and is the 7th highest peak in the world. The steep sides of the mountain and the brutally cold atmosphere hindered and the peak name derives from two Sanskrit words which mean "white mountain."
Mountain Dhaulagiri Expedition
To date, the overwhelming amount of ascents have been from the first ascent route, which is the "Natural Path" on the Dhaulagiri Expedition. But ascents in this mountain were made from almost any direction. Meanwhile, Dhaulagiri has 5 ridges and faces to the south and west, rising around 4000 m from their base camps, providing opportunities to build many fascinating routes from Italian, Swiss and French bases.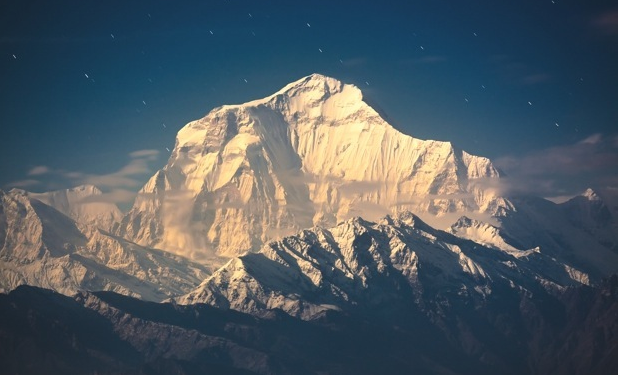 There were over 500 summit climbs and over 70 climbing deaths on the mountain in an unofficial record until 2019. One will consider the Dhaulagiri Expedition reaching the summit at the first elevation of 8167 m owing to its physically difficult routes and absence of large commercial expeditions. One of the most enticing climbing destinations. Just the experienced mountaineers who have experience in this daunting mountain will plan the expedition.
Guide To Mount Dhaulagiri
After reaching in Kathmandu, every tourist who wants to climb this mountain visit Pokhara. From Pokhara there is a trek to Takam, then after Takam to Bagar which is at 2080m height. Nextday, climbers reach to Dovan, after that, there is trek from Dovan to Italian Base camp which is situated at the heigth of 3660m.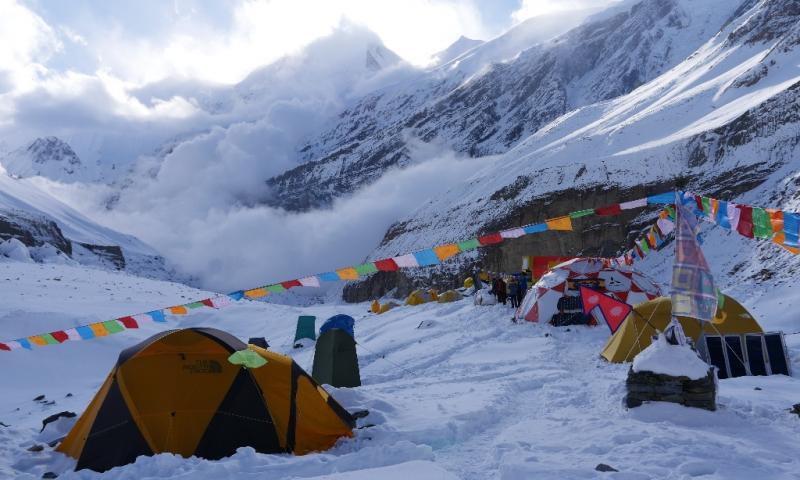 However, routes and roads may different on the basis of your budget as well as your tour guide. Nevertheless, the mention routs are the most simplest and mainstream routes to Mount Dhaulagiri.
Climbing Routes Of Mount Dhaulagiri
Normal route is from Northeast Ridge, the initial route that was climbed in 1960 by Swiss-Austrian expedition. Usually 4 climbing camps will be built. The Advance Base Camp is set up at 5,300 m, only to store the equipment but due to avalanche risk it can not be used as an overnight base. The Base Camp 4750 m will then be used for lodging and meal needs as an Advance Base Camp. Camp 1 is located at 5,900 m east of the ABC camp.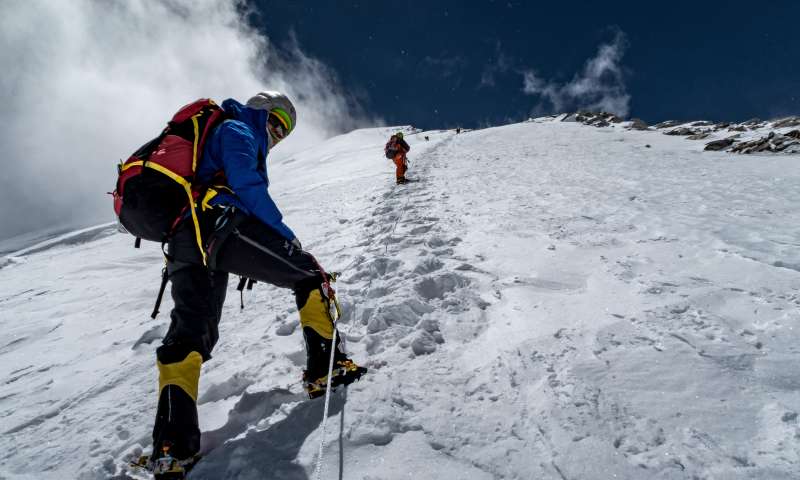 You will suffer along this path for any chance of avalanche, as well as danger of crevasses. You ought to be mindful of the threats and obstacles.Camp 2, which is reached from camp 1 with some steep climbing sections, will be built at 6,400 m. The ropes are to be fixed, and you need some professional climbing expertise for your Sherpa climbing help.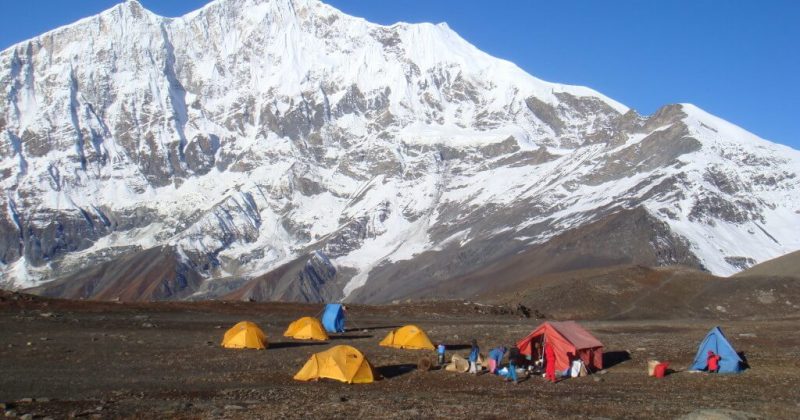 As normal, you need 1 professional Ice Axe. Taking 2 professional Ice Axes is not compulsory when you have private Sherpa. Another functions. Camp 3 (7400 m) will be situated west of Mountain ridge with steep ice and snow climbing. There'll be some incremental ups and downs. You ascend to the East Ridge, where you are possibly feeling heavy wind conditions before landing at camp 3.
That is the hardest section of the trip. from camp 3 we make direct push for the summit and return to camp 3 if the conditions will allow us. With difficult conditions, the fallback is to setup bevy at 7,900m in order to attempt another summit push the next day.
First successful expedition Of Dhaulagiri
The first successful expedition to Dhaulagiri came in 1960, when it was climbed by Kurt Diemberger, Peter Diener, Ernst Forrer, Albin Schelbert, Nyima Dorji and Nawang Dorji, members of a Swiss / Austrian expedition. The Dhaulagiri Expedition lasts for nearly 7 weeks with a 4750 meter long trek to the basecamp. Also though there are many routes up it, Dhaulagiri is a difficult mountain and a complex climb irrespective of the path involving a high skill level.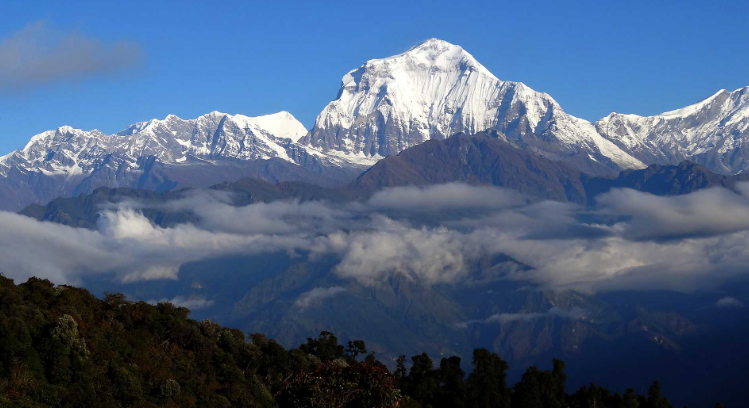 The normal path to climb Dhaulagiri is via the North East Ridge and is climbed over basecamp with 3 camps. Most ascents have followed the northeast ridge route of the first ascent, but climbs have been made from most directions. As of 2007 there had been 358 successful ascents and 58 fatalities.
Check Out Other Interested Article At Our Site OMGNepal!!!!