Gauri Shankar Himal trekking takes you to a wild, solitary-high valley called the 'Rolwaling' in the west of the Everest, near the Tibetan borders. Rolwaling Valley is thought to be the mystery and habitat of the popular Nepalese mystical creature Yetis. This is one of the spiritual and religious trekking in Nepal as well as known for remote trekking destination in Nepal.
Gauri Shankar named after Lord Shankar and his spouse Gauri. The trekking trail of this Himal provides the total remoteness of natural beauty. Evidently, from Rolwaling Chu, you can easily access to Tashi Lapcha Pass and along with Tasi Lapcha Pass, you can also enjoy the trekking route with Khumbu or Everest region. Moreover, the sacred Gaurishankar Mountain is situated in the Dolakha district.
Features Of Gaurishankar Mountain
Gaurishankar mountain is the second highest peak of the Rolwaling Himal. The height of this mountain is about 7,134 m (23,406 ft) and it is situated on the border with China. West sides of this mountain lie the valley of the Bhote Kosi, the western boundary of the Rolwaling Himal.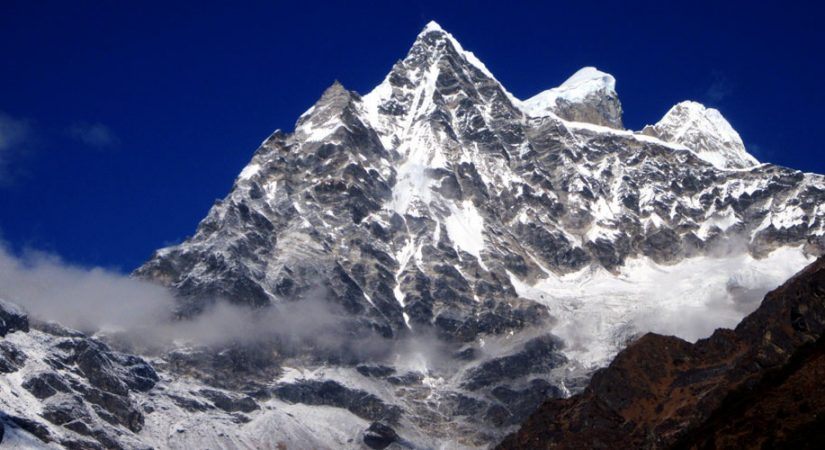 To the north lies the Menlung Chu, which separates it from its sister peak Melungtse. To the south lies the Rolwaling Chu, which leads up to the Tesi Lapcha pass, giving access to the Khumbu region.
Gaurishankar Himal Base Camp
Talking about Gaurisankar Base camp, you can see two peaks the northern side is referred as Shankar whereas the southern peak is Gauri and the trekking route around this region is considered as one of the challenging treks which demand experience, stamina, and courage.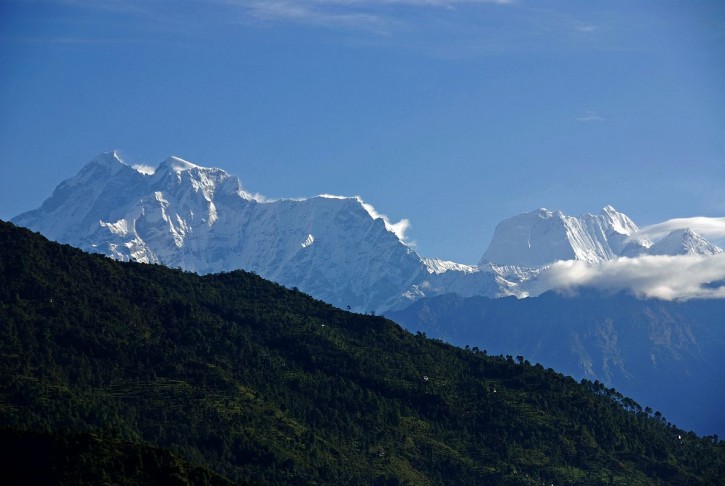 The mountain consists of the views of Ramdung, Pachermo, Chobabhamre, Yalung Ri and other popular peaks of Nepal. Furthermore, this region also consists of 526 species of floras and 300 species of birds which includes Himalayan black bear, musk deer, Tahr, Gaur, and the wild dogs.