Kapuche Lake is a glacier lake at the lowest altitude in the world. The world's lowest altitude lake provides an astonishing view of the Annapurna mountain range. Lake Kapuche Glacier is at 2546 meters above sea level. It is located in the small village of Sikles in the Annapurna region of the district of Kaski.
The lake was frozen for 14 years and due to lack of extensive study only a few people know about this lake, therefore today this lake is assumed to be one of the virgin lakes of Nepal.
Significance Of Kapuche Lake
Kapuche lake is situated around the Gurung community in Sikles. Sikles is a beautiful indigenous Gurung village with 850 households in the Kaski district. It is the second-largest Gurung village in Nepal. It lies at the altitude of 1981m from sea level just above the Madi river on the ridge of a hill.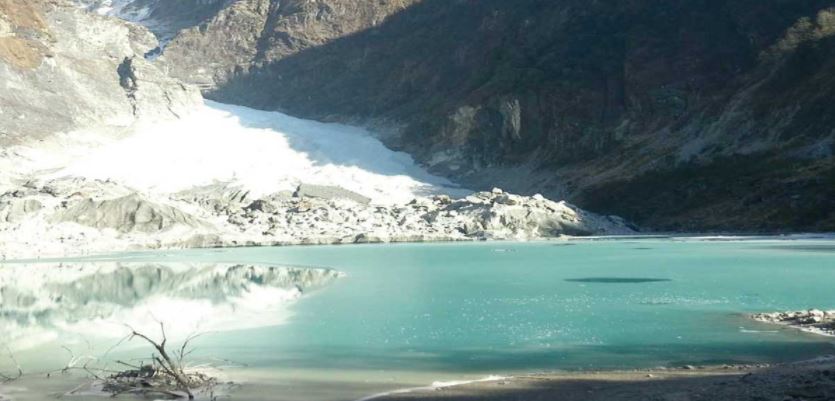 Moreover, Sikles is one of Nepal 's largest trekking models and provides an opportunity to get to know about the diverse culture of the Gurung community of Nepal, and Kapuche glacier lake is allegedly under 4,000 meters. However, you need to hike 8 hours from this village to see this exceptional lake. Related Article:
Source Of Lake
The lake receives glacial melt from Lamjung Himal, Annapurna II and IV. This lake is considered as a Nepal's, virgin lake because it has not caught the attention of the tourist yet.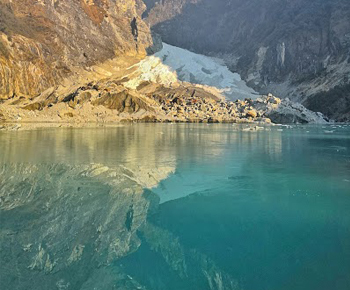 It is situated in Madi Nepal and lies at 2450 meters above sea level. The research of Kapuche Lake took place in 2014 by a Japanese scholar. According to them, it is 400 m long, 300 m large and 40 m deep. The lake is a source of Nepal's Madi River.
History Of Kapuche Lake
Evidently, before 14 years this lake was a frozen sheet and the name Kapuche cames from the language of Gurung. October, November, and December are the perfect seasons to visit this lake. During this season, you will be able to explore the best blue lake color. With the season, the lake's color changes. In March, April and May, you can also see the avalanche which is perhaps beyond your imagination.