eSewa, First online payment gateway of Nepal has completed it's 5 year of service in Nepal. eSewa was firstly introuduced by F1soft International Pvt.Ltd back in 2009 but eSewa had officially started it's service in 2010. eSewa is the secure, easy and common platform for the customer to pay and get paid online.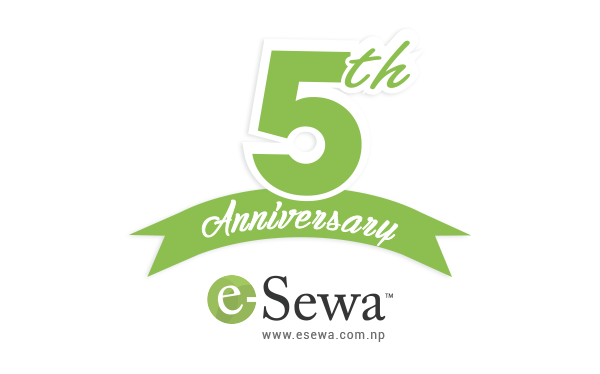 In the 5th Aniversary of eSewa, company stated that, eSewa has been operated from all parts of Nepal. After completing 5th year of service, eSewa has more than 3 lakh registered user. eSewa also has a user network called Zone and Point who are providing service to all part of Nepal through their network.
Being a web app, it is also available in mobile application which has been downloaded more than 1 lakh times from Google PlayStore and Apple Store. Company CEO, Asgar Ali said that "In this short period of time we have reached such a great height. We will be providing new services and many new features in near future."
eSewa has many self-hosted service and merchant service so people use it as the online wallet for various online services like online shopping, online bill payment, online ticketing and all other payment services within Nepal. eSewa supports many other services like mobile top-up , mobile recharge , landlines bill payment, Internet bill payment, travel ticketing ,water bill payment, electricity bill payment and many more which has made people life easier, smoother and faster.