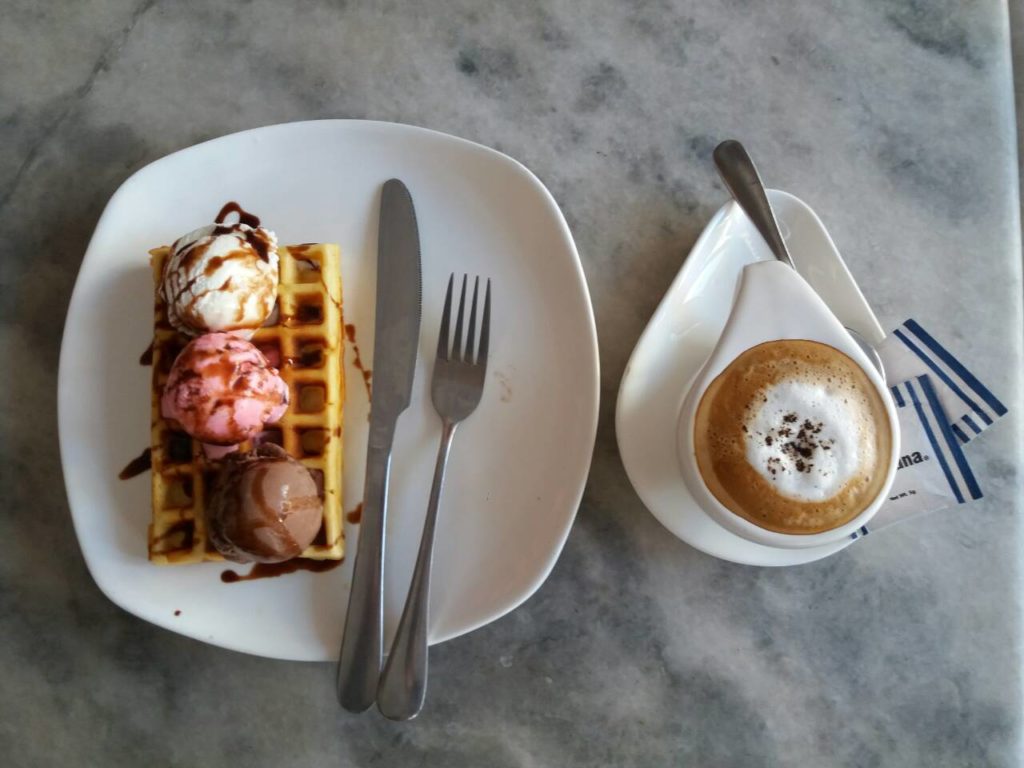 Kathmandu is dotted with fine restaurants and bakeries, particularly Jhamsikhel where every big and small roadside shop is a place to eat. Among that horde, you will find Café Antardristi, which is right next to Annie's Ice Cream Café. They've been serving ice-cream waffles since they opened up a couple of months back, and they're so delicious that you'll be obliged to pay a second visit.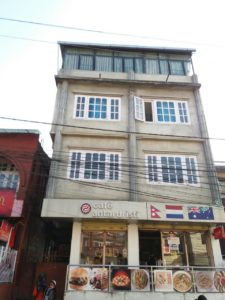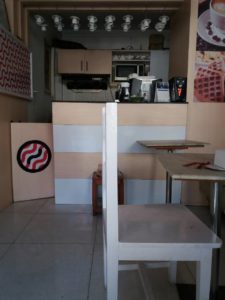 The small space at this café traps the aromas of fresh waffles and coffee inside, and they hit you as soon as you walk in. Although small, they have a cozy seating arrangement, for now, more than a dozen people. But that's good because when you arrive here with a bunch of your friends, the whole café seems to be at your disposal.
Their menu contains a variety of food ranging from caffeinated drinks to pasta and pizzas, but it is their ice-cream waffles that steal the show. Reasonably priced at Rs 200, the ice cream waffles here come out fresh and hot topped with not one, not two but three scoops of ice-creams; there are vanilla, chocolate, and strawberry. And, to complete the whole thing more than to make them look enticing, the ice creams get a generous splash of chocolate sauce.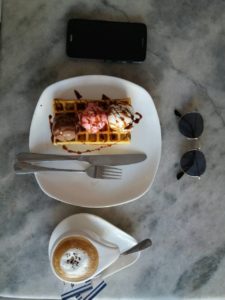 This ice cream and waffle grub can be best described as "well-balanced" when it comes to how it feels inside the mouth. Each bite is a combo of the chill that you get from the ice-cream and the warm of the freshly baked waffles; the latter compensated for the cold and vice versa and getting to stuff it into your mouth is a pure bliss each time.
Since ice-creams and waffles are both considered desserts, you might expect the sugar content of this sweet grub to be over the top, but surprisingly that is not the case at all. And, the simple enough reason for that is the bakers at Antardristi's use very less sugar than what waffle-batters normally require. The result is a less sugary waffle on your plate which is adequately sweetened with the sugar content of the ice creams. This way each portion of this ice cream waffle delivers just the right amount of sweetness that doesn't overwhelm your taste buds but instead keeps you wanting for more even after you're done eating. That is also one of the reasons for growing number of visitors here.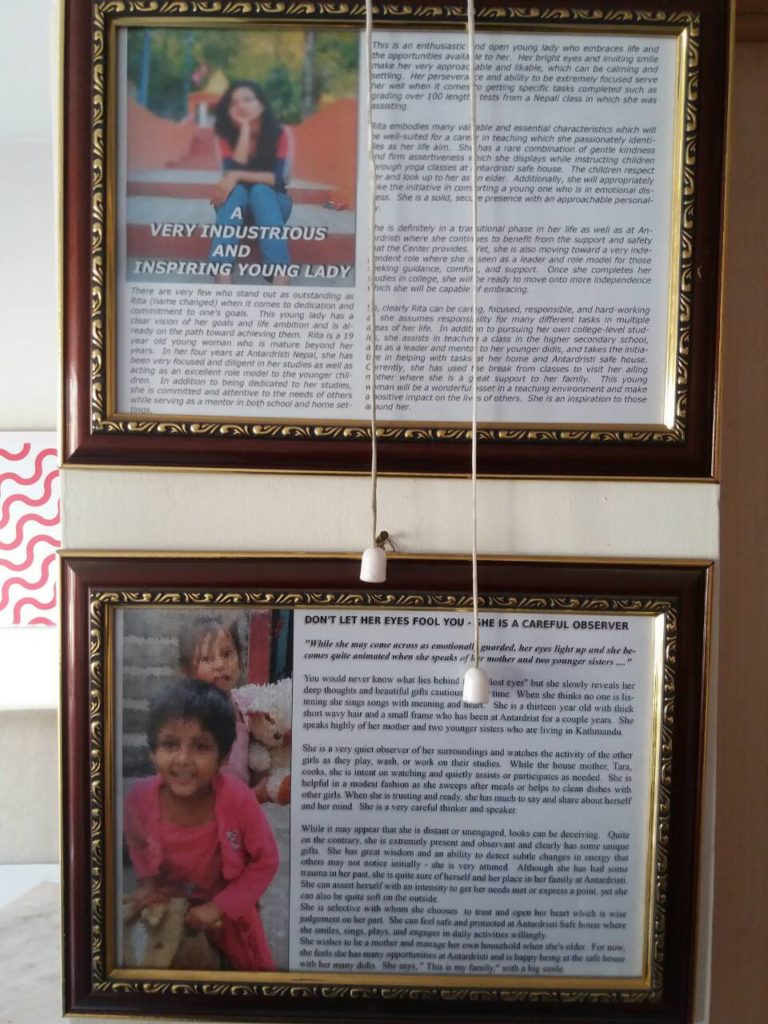 The only downside of these waffles has got to be its portion, which to be honest will never be enough for anyone with a sweet tooth. But that's also a good thing. The more waffles people eat here, or any other grub for that matter, the more cash get collected, a major chunk which is invested in Project Antardristi to help the child victims of sexual abuse. So do make a point to drop by this small and cozy café, not just for their sumptuous ice cream waffles but also to do you bid to help those children while you're at it.
To contribute to the cause or know more about Café Antardristi, visit www.cafeantardristi.com