In a world so cruel, where humanity is being torn apart in different ways.
The increasing number of rape cases in Nepal has made us feel like personal safety is a privilege rather than a right. There was a time when rape cases were only showcased on the international news portal. Something that was so absurd, and hard to imagine of.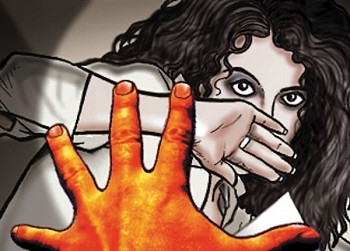 But now, it has come around the corner in our neighborhood. The rape cases in Nepal has risen significantly over the last few months. According to recent statistics, 108 rape cases are reported on an average every month in Nepal. Sadly, these are just the reported ones, there are plenty unreported cases as well.

Even if the crime rate has decreased when compared to past years, there has been an alarming increase in the incidents of rape. Here are some of the rape cases that have been reported in 2018, and the year was just starting,
Amar Pandit, 22, and Sandip Roy, 28, of Sarlahi district, arrested on the charge of raping minors aged 14 and 15 on February 7
Basanta Tamang, 18, arrested on the charge of raping a five-year-old girl
A 31-year-old woman and another 18-year-old girl were raped in Saptari
Five persons held a 15-year-old intellectually disabled girl captive for 10 days and gang-raped her
Four people gang-raped a woman at the Landmark Hotel in Durbarmarg on January 25
These are only some of the cases that have been reported by the victims. Activists state that there are plenty of such cases which go unreported due to fear of public shaming by the society, or other reasons like evidence tempering or weak investigation. Even now, if we meet a rape victim, there are circumstances where the society, people around them just puts them down, which is one of the reasons people don't put such actions into highlights. One's feelings, their emotions should always be taken care of in such situations. When someone goes through such cruelty, all they need is support, encouragement for a life with hopes rather than the cruel words and the shame.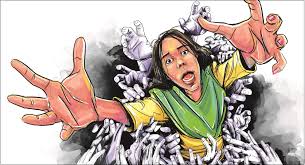 Pressurizing the victim, blaming the victim for rape and shaming them instead of punishing the criminal has only stirred fear inside everyone. We're still unable to get beyond social stigma and social expectations, causing another hindrance in the process of fighting against it.

There are ways to take different steps toward the fight against rape. There is an urgency for action. Public-policy partnership, pro-active policing, increased public awareness and evidence-based crime investigation can cause an immediate effect. Only then, campaigns like #RageAgainstRape can become an achievement, instead of a fight.