Looking for places to visit with your kids and family near Kathmandu? Discover some ultimate fun places; be it playgrounds, water parks or theme parks. Meanwhile, plan a fabulous family trip in the budget you are looking for.
Keep reading to find out some awesome places to visit with your kids and family.
1. Chandragiri Hills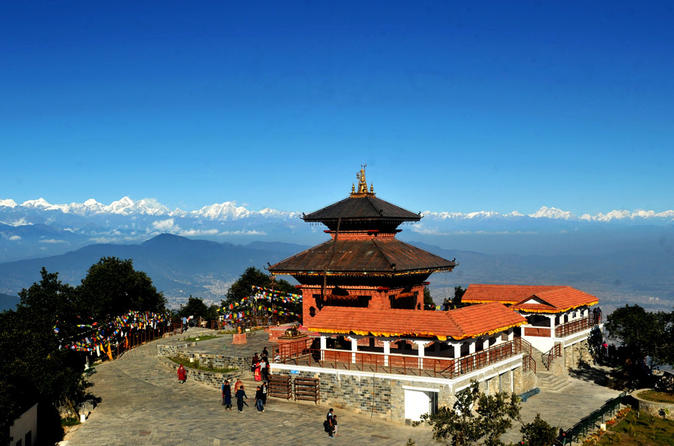 Chandragiri is a picturesque hill station filled with stunning natural beauty, offering you a relaxing nature-filled escape from the chaos of city life. Enjoy a panoramic vista of the Himalayan ranges once you reach at the top, and while on your ride in cable car; you can witness the beautiful Kathmandu City.
You can visit the Bhaleshwar Mahadev temple, and there are parks with few games for small children to enjoy and spend a quality time away from the city.
2. Sanga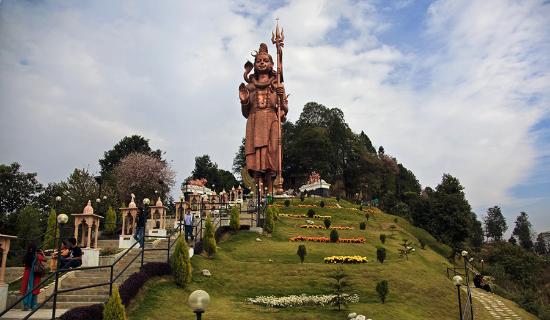 The tallest statue of Lord Kailashnath Mahadev is located on a high mountain nearly 20 km from Kathmandu. Apart from 12 shivalingas and lord shiva pariwar statues, there is also a health care therapy center which includes swimming pool, spa, sirodhara, massages for rejuvenating and relaxing on a hot summer day.
There is also few adventure activities such as horse riding for kids to enjoy their day out.
3. Whoopee Land Amusement and Water Park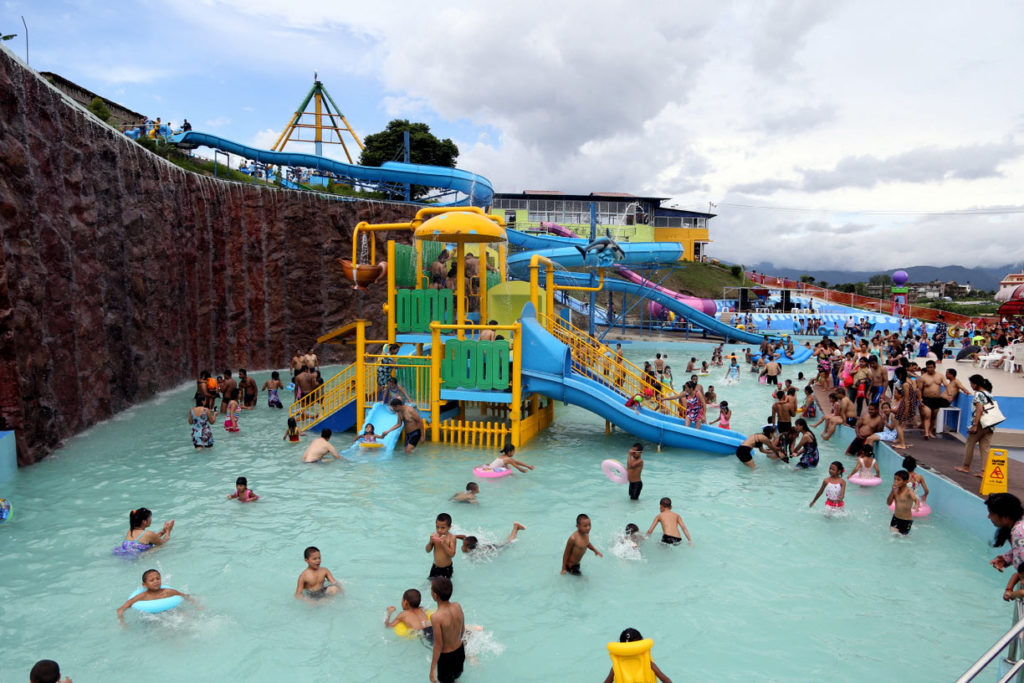 Serving as a popular weekend gateway for people living in Kathmandu valley, this amazing water and amusement park is located 3.5 km from Balkhu. This fantasy world provides many games and rides for both family and children to enjoy such as 360 degree ranger, various water slides and animatronics dinosaurs as well. With more than 23 different games, there is surely something for everyone here.
4. Shivapuri Nagarjun National Park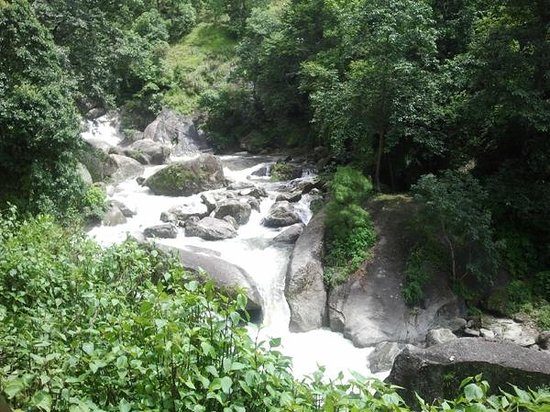 If whispers of animal and songs of birds excite you, then Shivapuri Nagarjun National Park is a perfect place for you. Alive with monkeys, and maybe even bears and leopards, this national park is located 12 kms away from the main city area. It is also a perfect place for mountain biking and hiking.
5. Taudaha lake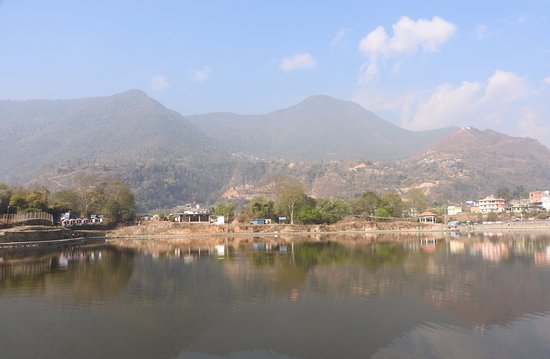 Taudaha Lake is very close to the capital city, and if you are a bird lover, then this might be a place for you to get away from city life and relax for some time with your kids and family. The lake also have a variety of fish and other migratory birds and has a rich diversity of flora and fauna. You can also feed fishes and enjoy a quick dining in nearby restaurants.
Do let us know your views in the comment section.
Featured Image- https://bit.ly/2kGmXsN