Rato Machhindranath, the Hindu and the Buddhist deity is worshipped as the God of Rain. Machhindranath Jatra is a festival honoring Lord Machhindranath, who is one of the eighty-four mahasiddhas and the guru of Gorakhnath. Held in Lalitpur, Rato Machindranath Jatra is the chariot procession that honors Rato Machhindranath, who is also known as Bunga Dyah (Avalokiteśvara), a Buddhist deity of compassion and god of rain.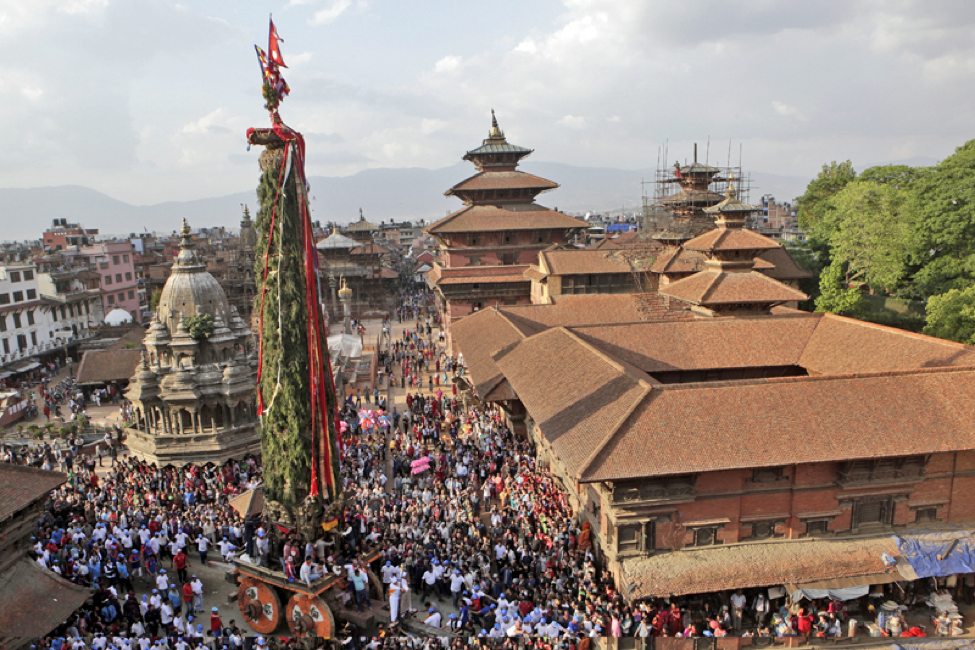 Machhindranath is viewed as a god of good harvest and prosperity. The festival is initiated with the construction of a 32-feet high chariot in Pulchowk, Lalitpur. The chariot is made out of cane, wood, and bamboo which is pulled through the old city of Patan and is stopped at many places during the duration of the festival, which typically lasts for a month. When the chariot procession starts, thousands of people gather to observe and worship the fair. The procession starts at Pulchowk and passes through Gabahal, Hakha, Sundhara, Lagankhel, and ends at Jawlakhel.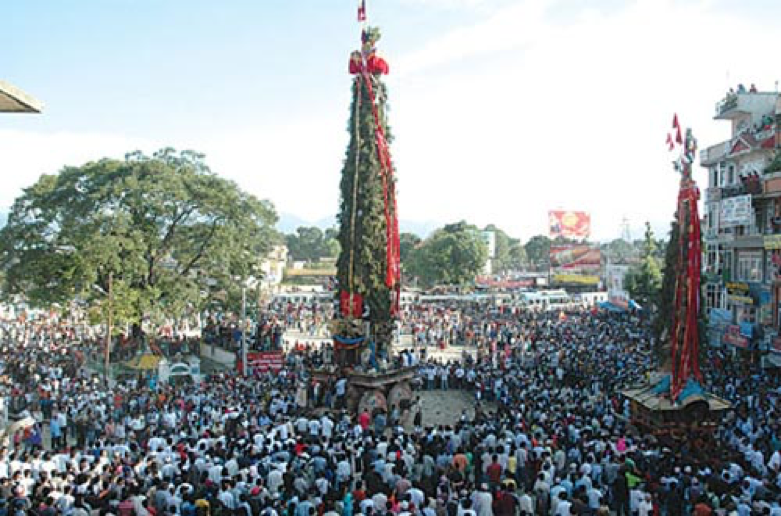 In the festival, a coconut is dropped from the top of the chariot and the crowd tries to grab the coconut. It is believed that the one who catches the coconut will have all their wishes fulfilled. After that, the chariot reaches Thali where it rests and then the next morning women pull the chariot. During the chariot procession, traditional Newari bands and Sarduljung (army) battalion plays their music. The month-long festival of pulling the chariot is concluded with the displaying of Bhoto, the diamond-studded vest, at Jawalakhel. It's the ritual to show the bhoto in all four directions three times from the chariot.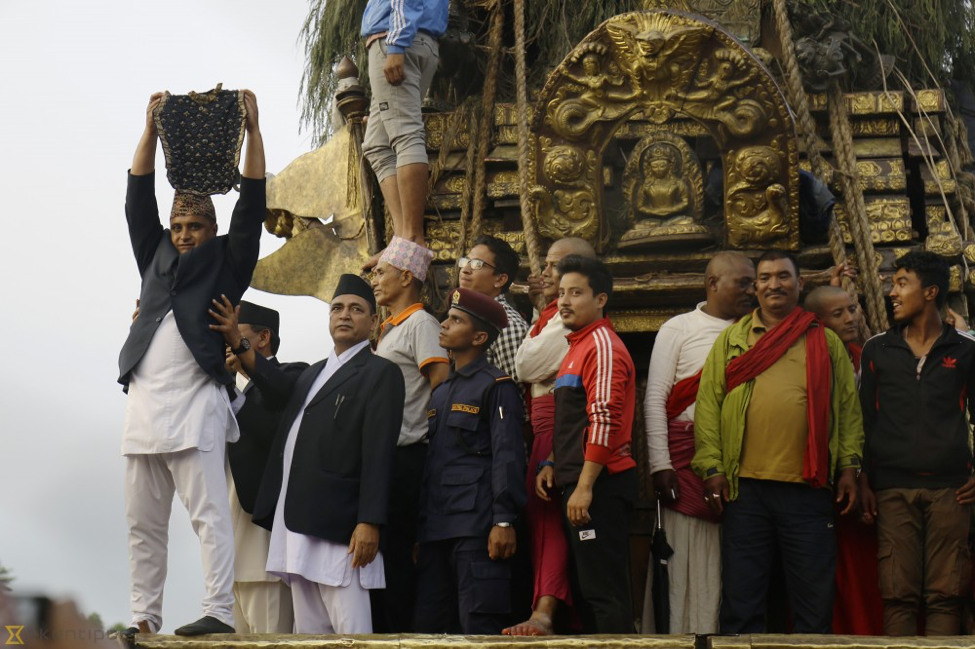 Many of us must have seen a small chariot near Machhindranath's chariot. This is the chariot of Minnath another deity. "Minnath is considered as the one who gives life and death. He is both who provides life and takes life."  This deity is considered Padmanityeshwor — a form of Shiva — a Hindu deity. We may have heard of the mythical relation between Minnath and Machhindranath as maternal uncle and nephew.