Newari dishes have been a celebrated culinary art for as long as we can remember. The rarity and unassuming blend of ingredients make Newari food one of the most sought-after styles of food available in Nepal. This can be attributed to the preservation of centuries long method of preparation of these using local ingredients and traditional utensils cut out mainly for the purpose of cooking these mouth-watering cuisines.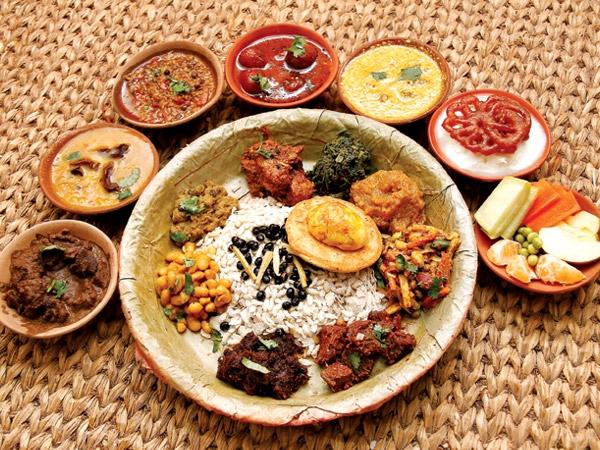 Around the valley of Kathmandu, there are a few places famous for their Newari dishes, mainly due to the settlement of traditional Newari people in the areas. Despite the unending list of cuisines that these Newari houses, mostly located in Kirtipur and Patan area, have to offer to us, there are certain dishes that have become a local favorite over time due to their unique tastes that appeal to the masses.
Here we have a list of some must-try Newari dishes with a hint of where you could find the best of these around town:
1. Choila:

Choila is a grilled spicy meat cuisine, mostly made of buffalo meat and chicken, which is very famous in and around Kathmandu. It is generally served as a snack or side dish with beverages or beaten rice, which is the staple of Newari food.
Where to: A famous eatery in Kamalbinayak, Bhaktapur called The Choila Specialist could be a joint where you can fulfill your cravings for Choila along with a range of other Newari dishes that they have on their list.
2. Chatamari:

Famous as the Newari Pizza, Chatamari is a Newari style rice crepe that is popular among the Nepalis. The rice crepe is stuffed with the various stuffing of any kind of meat, ricotta cheese, and other vegetable ingredients. The cuisine is mostly served as an appetizer during various Newari occasions and is widely available throughout Kathmandu.
Where to: Along the small galli of Atkunarayan Sthan in Basantapur resides the house of Chatamaris called Chatamari Chen, which lets you enjoy three varieties of one of the best Chatamaris served in Kathmandu: plain, egg, and meat keema stuffing.
3. Bara:

A vegetarian Newari pancake made using the paste of black lentils known as Bara is the most famous Newari cuisine in Nepali. It can also be made using eggs and meat, which are known as Anda Bara and Masu Bara. These are served in many big and small Newari houses around Kathmandu and are served as a snack with other side dishes such as acchar and bhatmas.
Where to: Right behind the Krishna Mandir of Patan, Honacha Newari House serves a variety of Baras freshly prepared every morning. This place is usually packed with people and you might have to wait for your turn to get a seat in the house, but the taste of the Baras here is totally worth the wait of a couple of minutes.
4. Juju Dhau:

Juju Dhau, which translates directly to King of Yogurt, is a specialty of the Bhaktapur area of Nepal. It is one food item that shows the authentic taste of Nepal and is an important component in all feasts and events in Newari households. Buffalo's milk is used in its prepare instead of the normal cow's milk and is prepared through a rigorous process unique to Juju Dhau makers. They are served in clay pots of various sizes.
Where to: Available in local shops in Patan and Bhaktapur, Juju Dhau is widely available in and around Kathmandu.