Nepal finally initiates its steps towards space era after launching its own satellite NepaliSat-1, which is also referred to as a BirdNPL. Nepal's first satellite reached in International Space Station(ISS) on 19 April 2019. However, it was launched on 17 April 2019 from Virginia, United States, at 20:46 UTC, i.e 2:31 am (Nepali time). NepaliSat-1 was the part of the Cygnus NG-11 project, which was a Birds-3 satellite launch to the International Space Station organized by the American
space agency, NASA. Nepalese satellite NepaliSat-1 is equipped with a camera and a magnetometer to accumulate information about Nepal's topography.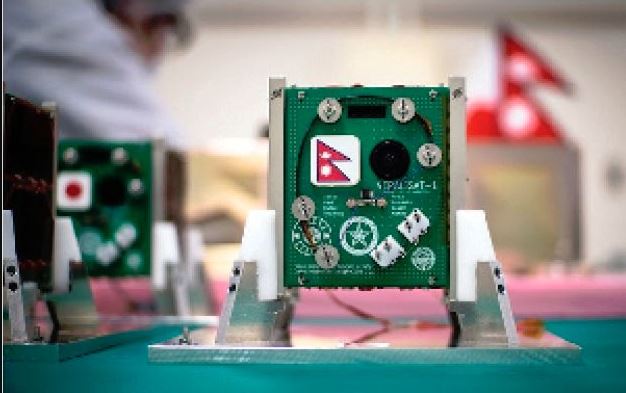 Meanwhile, the engineering of Nepal's first satellite is based upon
nanotechnology and it was developed by two scientists of Nepal, Abhas Maskey and Hariram Shrestha. Being produced from nanomaterials, Nepalese satellite mass was estimated at around 1.3 kg. Moreover, NeapSat-1 will revolve around the orbit about 400km above the earth's surface. Nepal's satellite is cubical in shape, which got a height of 10 cm, breadth of 10 cm, and width of 10cm. Its primary function is to send images of the geographical area of the earth's surface.
Nepal's first satellite also has the characteristics of new types of infrared array sensors, which will help Nepalese scientists and research teams to investigate climate change, carbon emission, burning oils wells, and coal seams. The NepaliSat also featured a builtin neural network, which helps to rectify between cloud and smoke in the real-time. Hence we can say that, after the successful lunch of Cygnus NG-11, Nepal's endeavourment in Space has just begun, and its efforts has opened a new realm for space enthusiastic of Nepal. The overall cost for the satellite was around 20 million, and it was funded by the Nepal Academy of Science and Technology. However, it was constructed under the BIRDS-3(Bi-spectral InfraRed Detection) Project at the Japanese KyushuInstitute of Technology.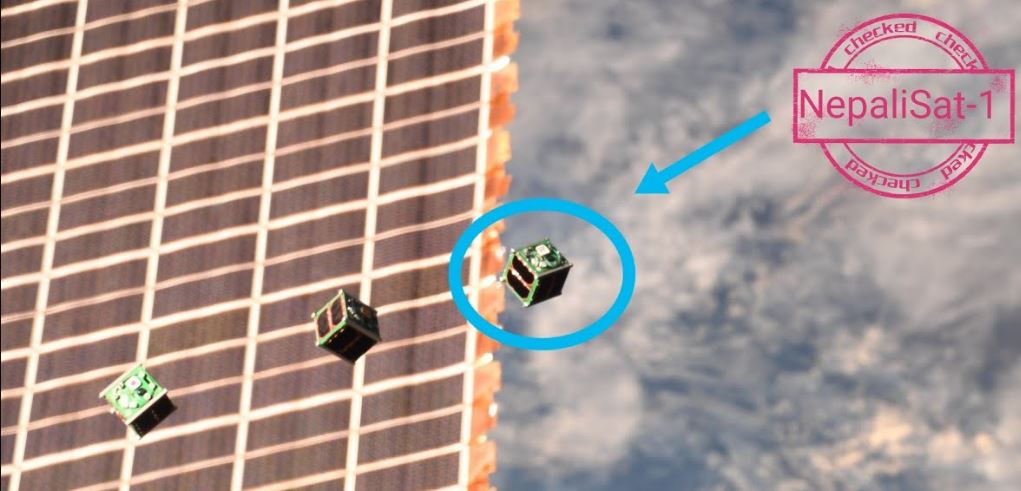 Nepal's first satellite carried the name of its developers Abhas Maskey and Hariram Shrestha, and it got the Nepal national flag and the logo of the Nepal Academy of Science and Technology(NAST). No wonder, it's a proud moment for all Nepalese and NAST has successfully funded the initial path for Nepalese Space scientist. On the occasion of one of the most considerable achievement by NAST and it's scientist, Nepal's prime minister K.P Sharma Oli congratulated the scientists via Twitter by writing,

"Though a humble beginning, with the launching of NepaliSat-1, Nepal has entered the Space-Era. I wish to congratulate all those scientists and institutions that were involved right from the development to its launching, thereby enhancing the prestige of our country."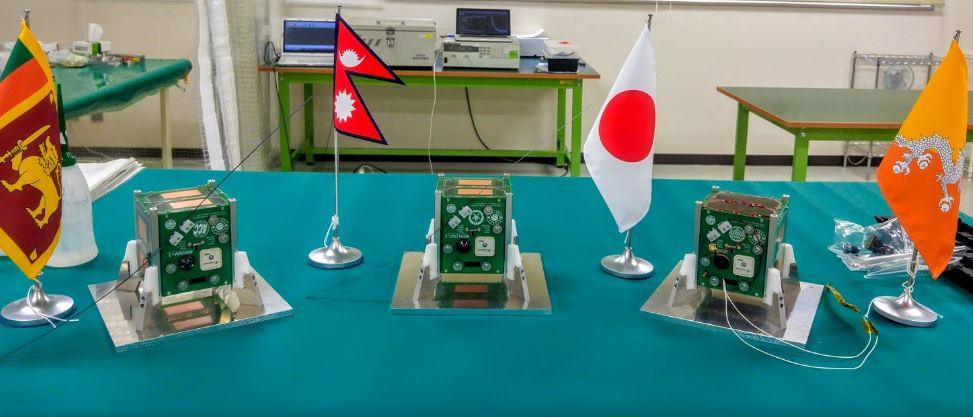 Along with Nepal's satellite Sri Lankan satellite, Raavana 1 and Japanese, and Butan's satellites were also launched. In this lunch, every nation satellite was a nanosatellite. For instance, the life expectancy of NepaliSat-1 is approximate 2-3 years. However, we can say that it's just a beginning for the Nepalese space agency, Nepal's government is initiating funds to marched down with the world for exploration of space.