Salyan is considered as a hilly district which is Pahari-inhabited in the lower Siwalik Hills and it is an extension of the Terai region, Nepal. Bounded by Rolpa to the east, Surkhet & Bardiya to the west, Rukum & Jajarkot to the north and Dang & Banke to the south, Salyan has great potential to be a prominent destination for tourist. Most importantly, it is just 513 km away from the capital city of Nepal Kathmandu. There are a number of tourist places to visit in Salyan which are bounded by mountains, lakes, charming valleys, caves and many more.
Talking about its history then, Salyan used to be the Baise Rajya, a confederation of 22 petty kingdoms in the Karnali region of Nepal. Furthermore,in 1760 AD all these kingdoms were annexed by the Shah Dynasty during the unification of Nepal. Salyan covers an area of 1,462 km2 (564 sq mi) and the district's administrative center is named Salyan or Salyan Khalanga. For instance, the glory of Salyan could be behold by visiting the listed places below:
Kapurkot
Kapurkot, a gateway from the town of Salyan, 21 km north of Tulsipur. Its agricultural products are delivered to different areas of the country, which range from fresh fruits and vegetables. Evidently, the national Ginger Research Center is located here. Kapurkot is also renowned for its mild living environment.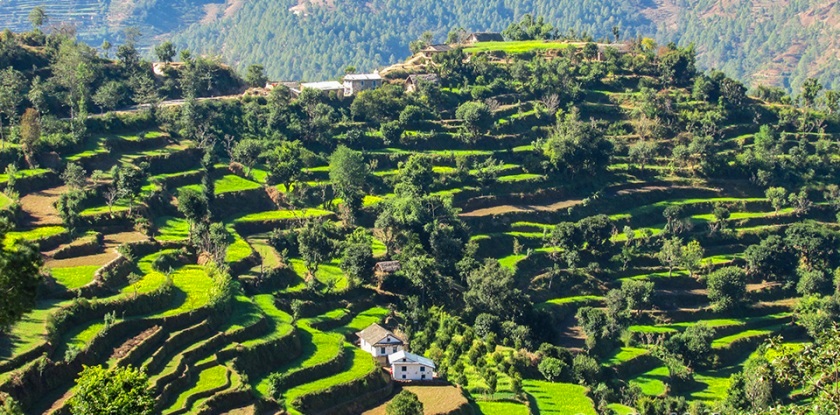 Mulpani Botanical Garden
Established in 1990, the mulpani Botanical garden covers an area of 5.5 ha. This garden consists of more than 30 orchids species Some economic and medicinal plants like Amomum subulatum, Asparagus racemosus, Daphne bholua, Mentha piperita, Mentha spicata, Rauwolfia serpentine, Swertia chiraita, Valeriana jatamansi, Zingiber officinale, Aloe vera, etc.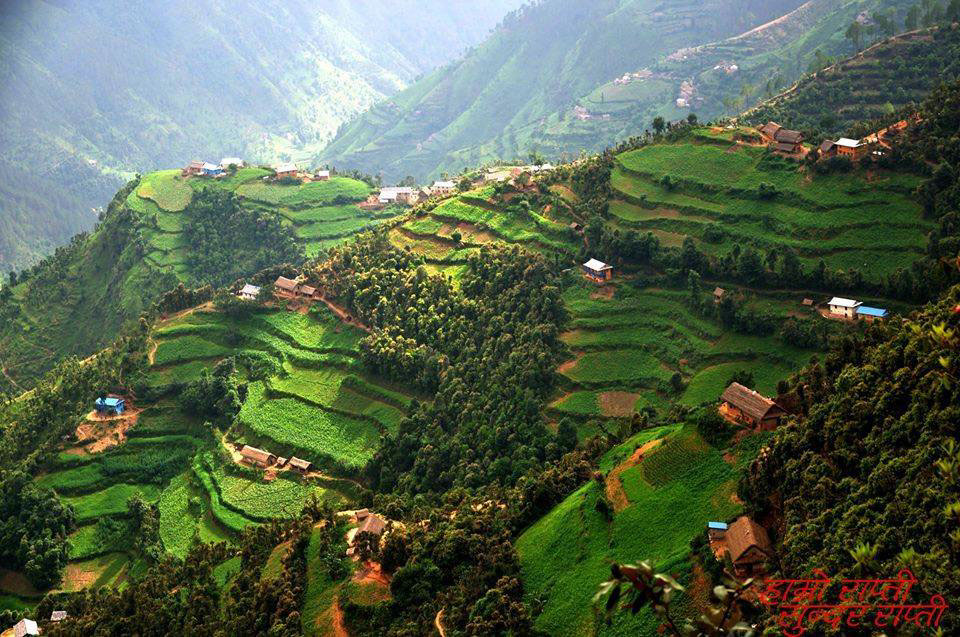 Kumakh Hill
The hill is 2537 m high and probably the est hill in the highest hill in Salyan. The special thing about this hill is, it lies as a junction of jimali, marmaparikada and siddeswari VDC'S. Along with an astounding view from the top, there is also a Sidda Mandir which is dedicated for lord Shiva. So we can that Kumakh hill is also a pilgrimage site for Hindu Devotees.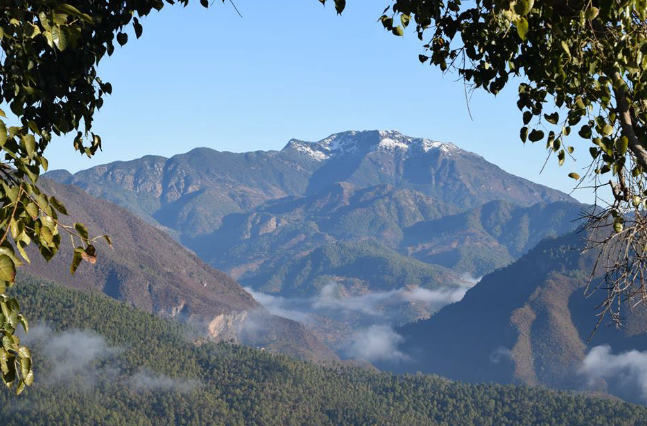 If you are lucky enough then maybe from the top you can see Sisne Himal, Dhaulagiri Himal, Chakhure Himal, and many more Himalayan peaks in the north to the lush green wide expanse of plains of Terai in the south.
Kupinde Lake
Around 24 km west of Khalanga, the Kupinde lake lies around the Kupinde village. The sprawling Kupinde Lake is a must-visit sites for anyone who is traveling Salyan for the first time. A special factor about this lake is that the lake changes its hue three times every year.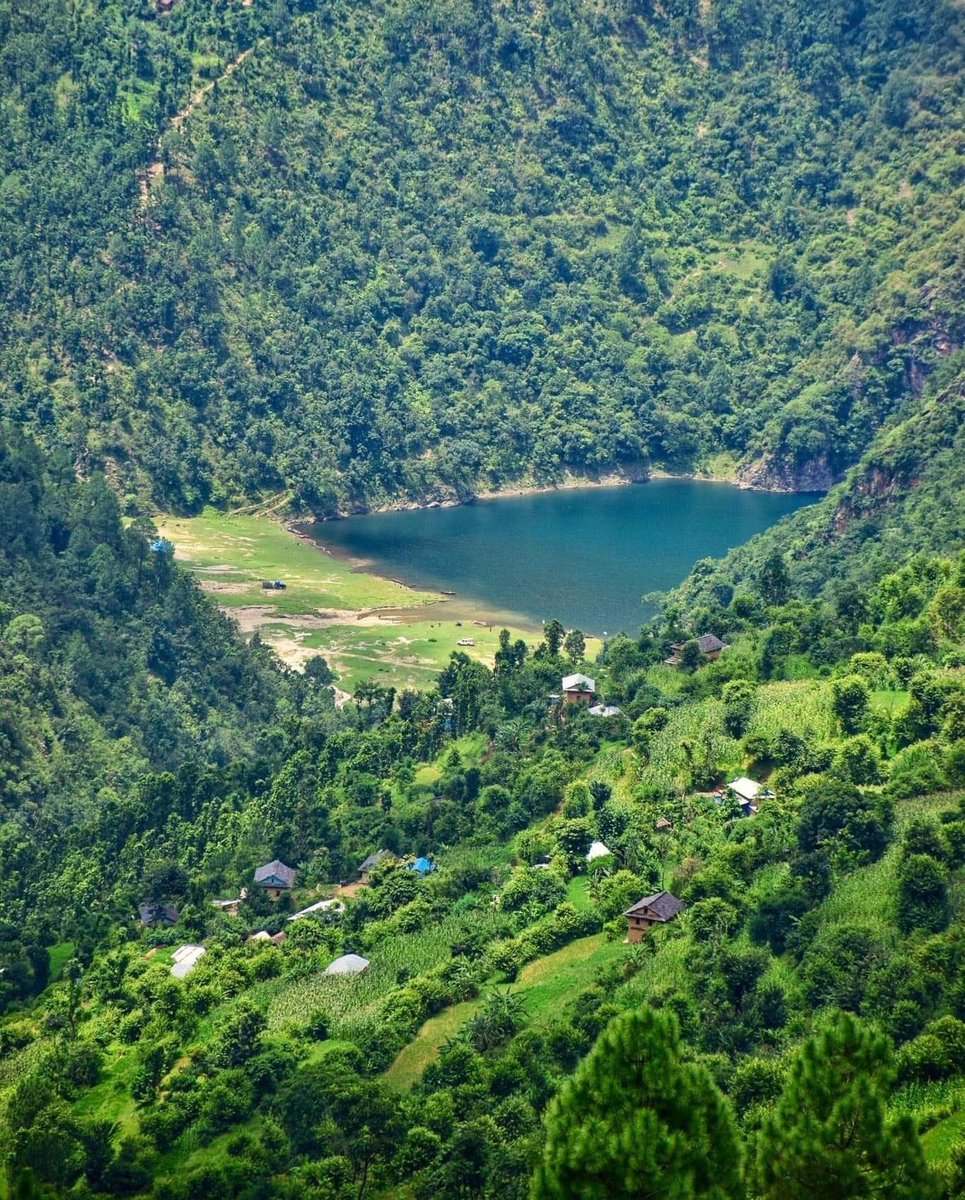 However, the total area of this lake is 23.53 hectares 34m.Length:834m .Width :538. The amount of water 54 lakh 82 thousand 5 hundred 74 cubic meters &1120 m above sea level. There is also a temple dedicated to Barahdev where devotees gathered twice in a year for prays.
Salyani Khukuri
As we know that Khukuri and Gorkhali are the pride of Nepal. However, in Salyan you can get full hand made Khukuri which renders the traditional values and materials to make these khukuri.The shape of the Salyani blade is very unique and distinctive with patterns (carvings) all along the panel of the blade and there are hundreds of Khukuri Makers in Salyan.
If You Like This Article Please Check Out Other Interested Article At Our Site OMGNepal!!!!