Bhaktapur is the smallest among the 75 districts of Nepal and located about 20 km east of Kathmandu in the Kathmandu valley. Bhaktapur is known as the 'City of Devotees', the 'City of Culture', the 'Living Heritage', and 'Nepal's Cultural Gem'. Bhaktapur is filled with monuments, most terra-cotta with carved wood columns, palaces, and temples with elaborate carvings, gilded roofs, and open courtyards. The city is dotted with pagodas and religious shrines. Here are the few things to do in Bhaktapur.


Visit Bhaktapur Durbar Square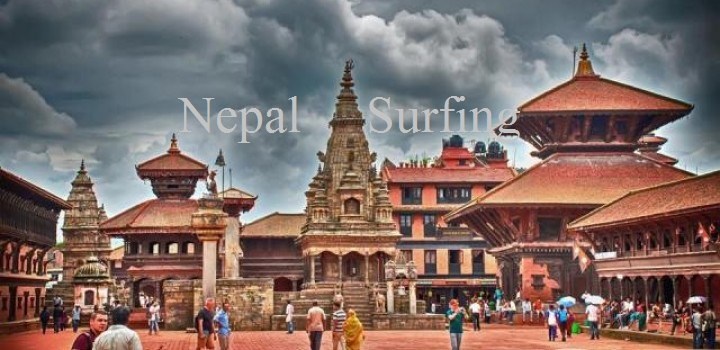 Bhaktapur Durbar Square is one of the key tourist attractions of Kathmandu valley. The major monuments and temples inside Bhaktapur Durbar Square are Golden Gate, 55- window palace, Siddhilaxmi Temple, Taleju Bhawani Temple, Statue of King Bhupendra Malla, National Art Gallery, Vatshala Temple and many more. In Newari language, Bhaktapur Durbar square is known as "Layaku".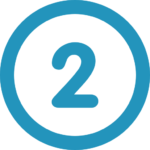 The 55-window palace

Another main attraction of the Bhaktapur Durbar square is the 55-Window Palace. This palace is used for royal ceremonies, starting from Jaya Malla, the last of the Malla king. The palace was named fifty window palace because of the fifty-five balconies made by the talented artist in ancient Nepal.


National Art Gallery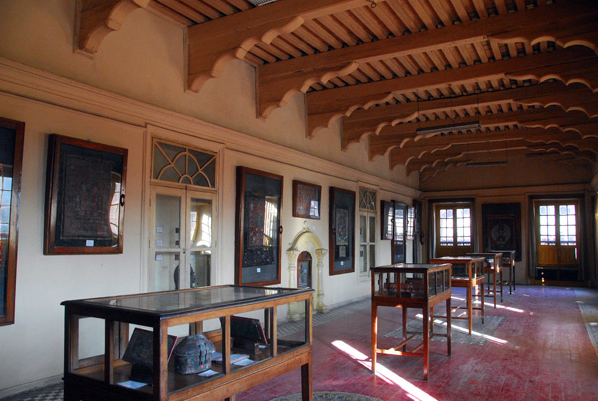 The western end of the Bhaktapur Durbar Square contains the National Art Gallery which is considered as the best museum in Nepal. There are two main sections in the gallery, the stone art section, and the painting section.


Nyatapole temple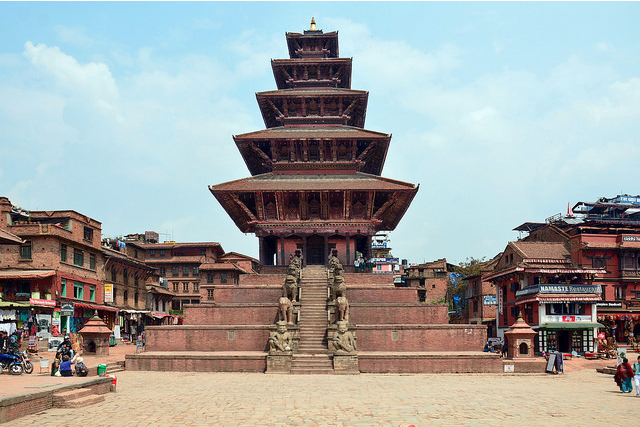 The temple of Nyatapola is located in the square of Taumadi Square. It is the tallest and one of the most impressive temples of Nepal. Nyatapola means "five stories" in Newari. The temple is dedicated to the Hindu goddess, Lakshimaiare, the vengeful manifestation of the goddess, Durga.


Dattatreya Temple

The Dattatreya temple is a three-storied pagoda styled temple constructed in the fifteenth century. The temple is dedicated to Dattatreya, a curious hybrid deity form of three principal Hindu gods, Brahma, Vishnu, and Shiva.


Nepalese pottery workshop

There are two potter's Square in Bhaktapur. One in Dattatreya temple Square and other in Talako's potter's Square at the south of the Durbar Square. The square full of potter's wheels and rows of clay pots drying in the sun.


Siddha Pokhari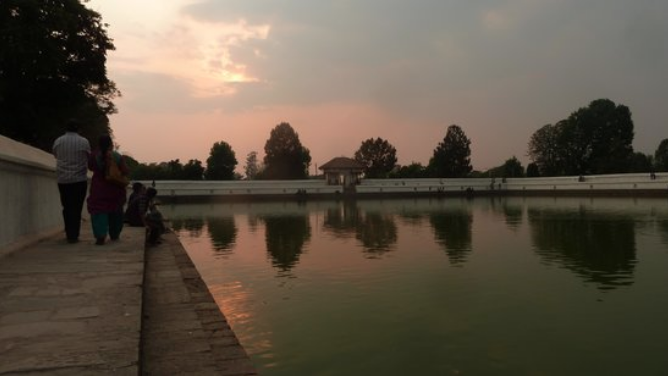 Siddha Pokhari also known as Ta-Pukhu is located near the main city gate in Bhaktapur. This human-made pond is 171 m long, 73 m wide and 3m deep and have a number of myths and also a favorite hangout for many.


Juju dhau


Juju dhau means king of yogurt in Newari. It is the must-try Newari desert if you are in Bhaktapur. One of the specialties of Bhaktapur is juju dhau.


Bisket Jatra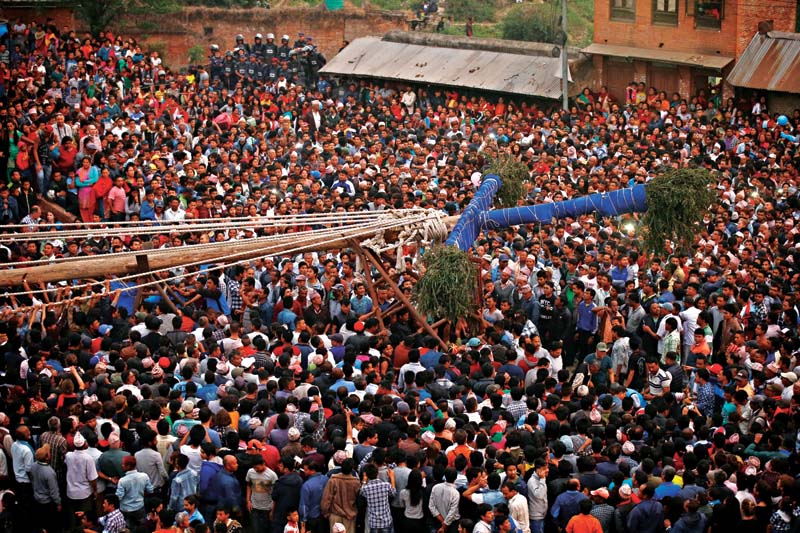 One of the main festivals of Bhaktapur is Bisket Jatra which is celebrated in the month of April. A nine-day eight-night festival that witnesses many participants along with thousands of visitors which involves erecting a lingo (pole), pulling of chariots of deities, worshipping them, and much celebration.