A pioneer in foreign joint venture banking in Nepal when it first started operations in 1984, Nabil Bank has always been able to grab the first-mover advantage when it comes to introducing better schemes and implementing newer technology to make the banking experience for customers easier.
Just recently, Nabil Bank has introduced the first-ever Viber banking facility in Nepal where it makes proficient use of the Viber application platform. The customers can now enjoy various banking services by connecting to the Public account of Nabil bank in Viber. All that the customers have to is own a Viber account, which can be downloaded for free from Google Play store or App store into their smartphones.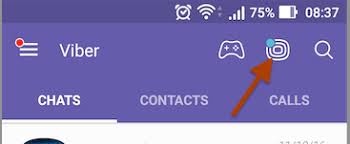 "This service is a milestone in Nepali banking sector which will help promote digital banking to the next level by facilitating online access to customers' accounts enabling them to have their bank at their fingertips," said CEO of Nabil Bank, Sashin Joshi.
Viber Banking is a chat-bot enabled service integrated with the public account, which means it is a service powered by rules and AI that customers can interact with via a chat interface of Viber. To initiate the service, all one needs to do is connect to Nabil Bank's public account and sending a message such as 'Hi' or 'Hello'. They can use the chat option or VoIP (Voice over Internet protocol) to connect to the bank.
Once connected, the customers can perform various actions such as accessing the accounts, checking account balance and details, check mini-statement and ask queries regarding exchange/interest rates of the bank.
Customers of Nabil Bank can also obtain further information regarding the bank such as latest news or notices regarding schemes and offers, bank branches and ATM locations, banking hour info and products/promotions offered by the bank.
In the fiscal year of 2016/17, Nabil bank posted the highest profit in the industry of NRs. 3.63 billion on a balance sheet of size NRs. 140.33 billion. They distributed a dividend of 48%: 30% bonus and 18% cash. In the recent fiscal year of 207/18, the first quarter of the bank has seen a profit of NRs. 851 million.
With the introduction of viber banking, it aims to increase the culture of digital/e-banking in Nepal along with its customer base as Viber is the most- widely used chatting application used all over Nepal by people of all ages.