Hitting the trail works out your body as much as it does your brain. As you pass the trail, you pass by the different beauties which are placed right around the corner he nature."Being out in nature, away from the business of our daily lives and technology, can allow people to connect with themselves and nature in a way that brings about peace and a sense of well-being," Leigh Jackson-Magennis, REI Outdoor Programs, and Outreach New England Market Manager tells The Huffington Post.
Here are some beautiful and exciting places to go hiking around Kathmandu.


Nagarjuna Jamacho Hike
This is one of the nearest and active hiking tracks in Kathmandu valley. The hiking trail is five meters long and takes through the dense Nagarjuna forest or Rani Ban along steep paths line with stone steps. At Jamacho Stupa (2,128m) you will see the monks praying and peaceful environment.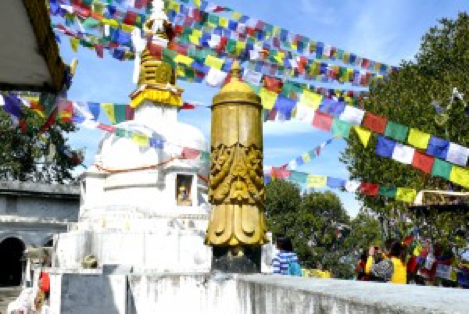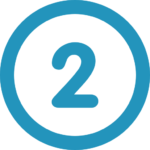 Shivapuri
The hiking trail is from Buddanilkantha to Shivapuri is one of the closest hiking trails in Kathmandu and takes through Shivapuri Conservation Area. Shivapuri(2,563m) is the second highest hill around Kathmandu valley. The hike takes to Nagi Gumba and the dense forest areas at Shivapuri that is rich in both flora and fauna.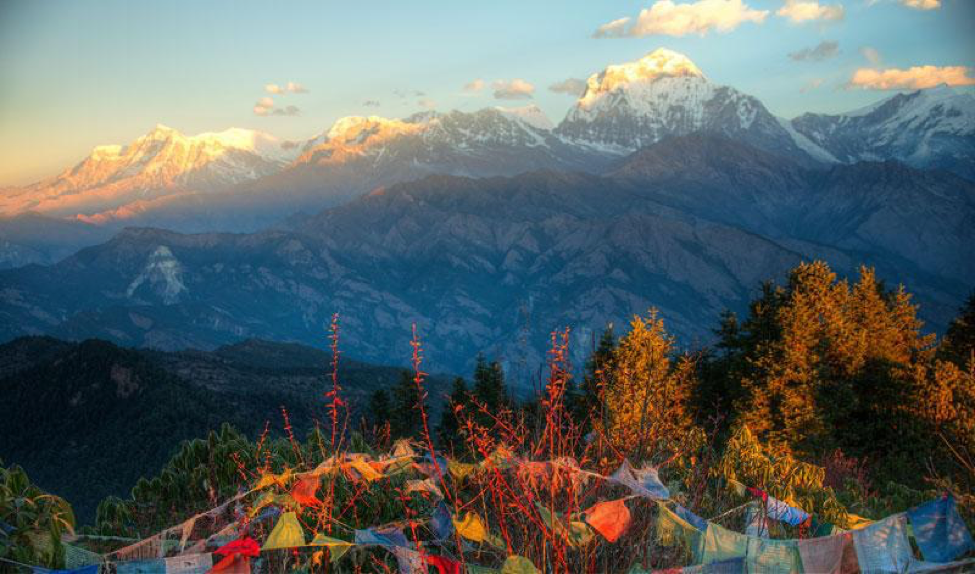 Dahachowk
Dahachowk is one of the most beautiful hiking spots in Kathmandu. It lies five kilometers northwest of Kalanki and not many people know of it. The trail pass through the community forests that has many forests has many bird species as well as spotted deer and monkeys.  The trail gets even better as we move uphill. The vantage point greets us with a spectacular view of Langtang, Ganesh, and Manaslu; which is especially more beautiful in the winter. When it's sunny, you can see the panoramic view of Kathmandu, Kirtipur, and sometimes even Dhading.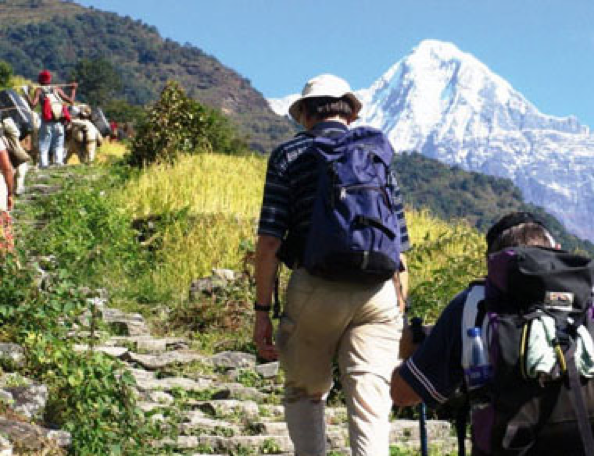 Champadevi
Champadevi situated to the southwest of Kathmandu at an altitude of 2285m is another great hiking spot in Kathmandu. You can either walk from Tau Daha or Pharping (on the way to Dakshinkali Temple). From Pharping, it's a couple hours walk along the north ridge, where you will pass through lush pine forest cloaked in fog. You will encounter a few steep points. Champadevi has a Buddhist stupa and a Hindu shrine where you will meet pilgrims burning butter lamps and incense.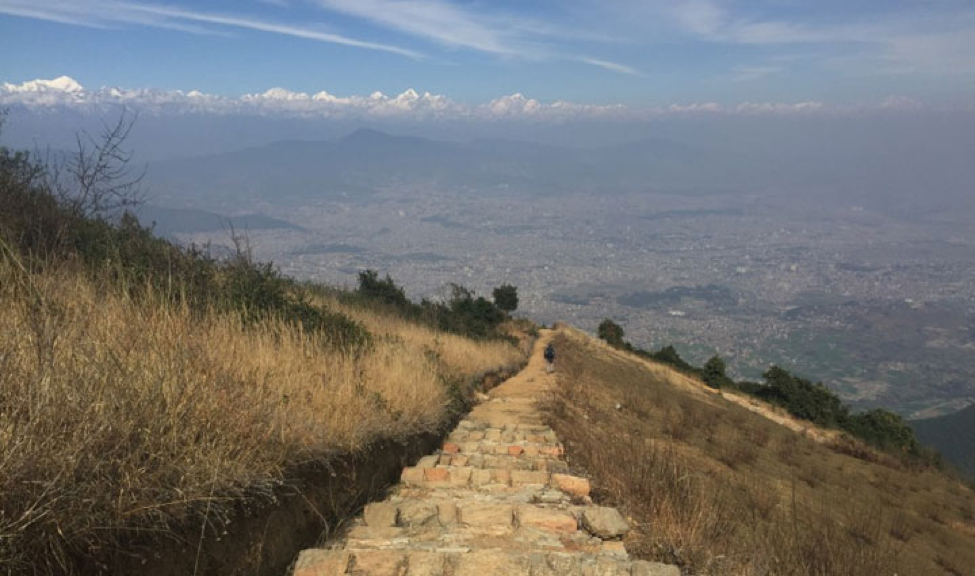 Nagarkot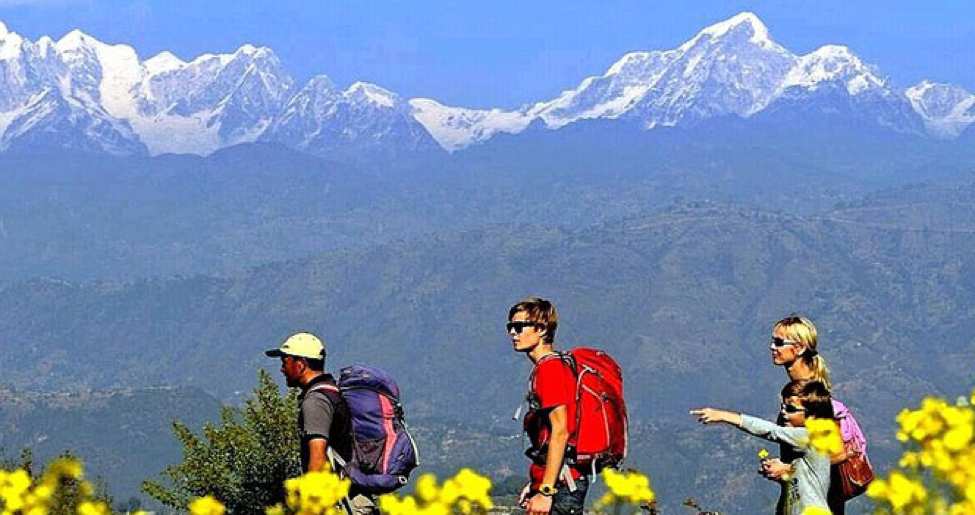 Nagarkot is situated about 25miles east of Kathmandu. Nagarkot is famous for its sunrise and sunset views of Himalayas.


Phulchowki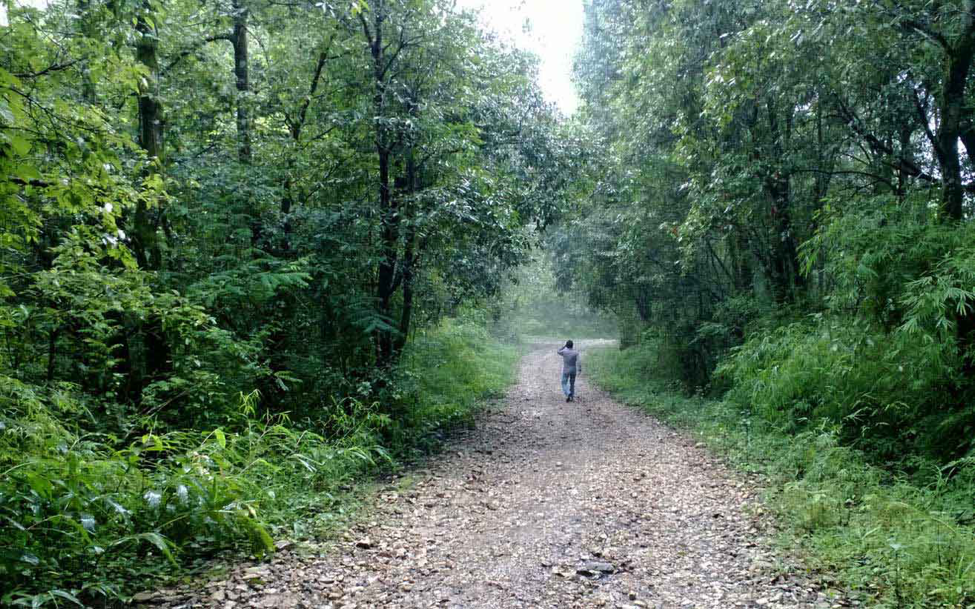 Phulchowki is the highest hill in the south of Kathmandu valley and is situated at an elevation of 2782m. The hike takes to beautiful vegetation, botanical garden and you can also experience the snowfall in winter.


Namo Buddha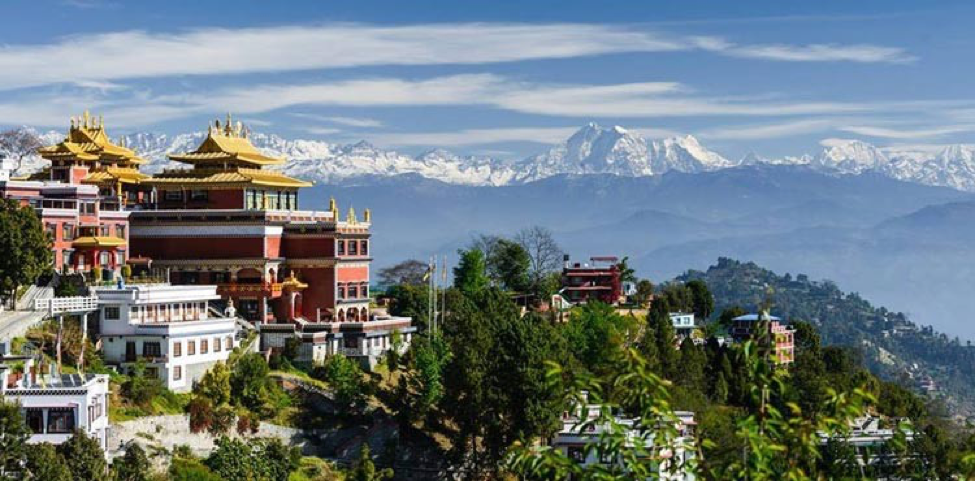 Namo Buddha lies in the 38km east of Kathmandu and has the most beautiful Buddhist monastery at the height of 1800 m. the hiking trail passes through the views of beautiful villages of Panauti, riverbanks and dense forests.


Sundarijal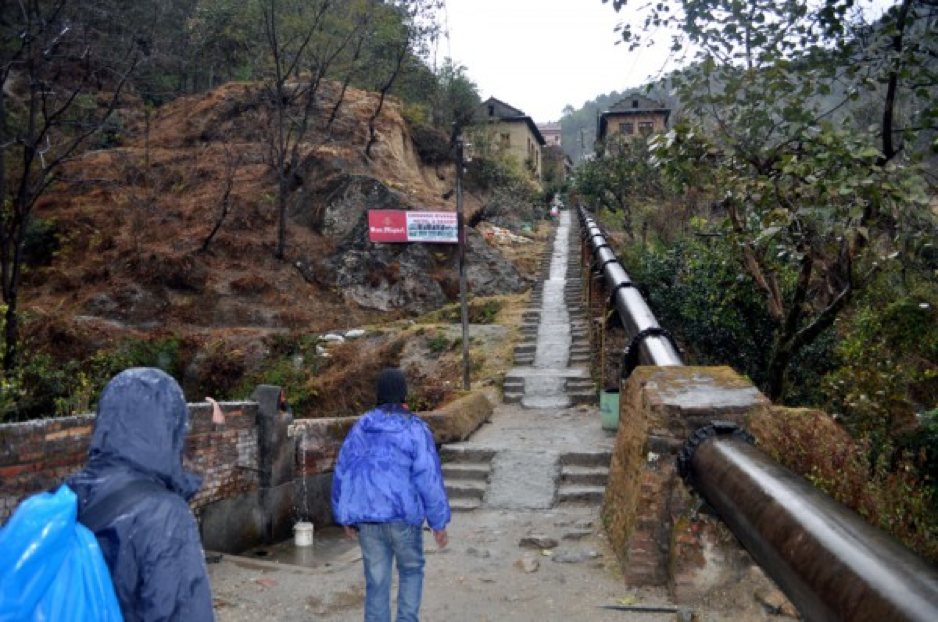 Sundarijal is 15km northeast of Kathmandu valley and one of the short hike. It is taken as a gateway for many hikers going towards Chisapani. While hiking, you can see mind-blowing views of the waterfall, hilly ridges, and water reservoir sites.