Located at 3611.5m above the sea level, Shey-Pokshundo Lake is the one of the prominent tourist attraction in Nepal. Pokshundo is situated in the Dolpa District of Nepal and it is widespread in 494 hectares in size and the maximum depth of this lake is estimated at 145 m (476Ft) and it is also listed in the Ramsar site as well.
Phoksundo Lake is perceived to be one of the spectacular and outlandish tourist hotspots in the district of Nepal, Dolpa. Phoksundo Lake is a Nepal 's most profound and most beautiful lakes. Phoksundo is an alpine freshwater lake which is the adherents of the Buddhist, Bon-po, and Hindus and it is also considered as a sacred place for these religions.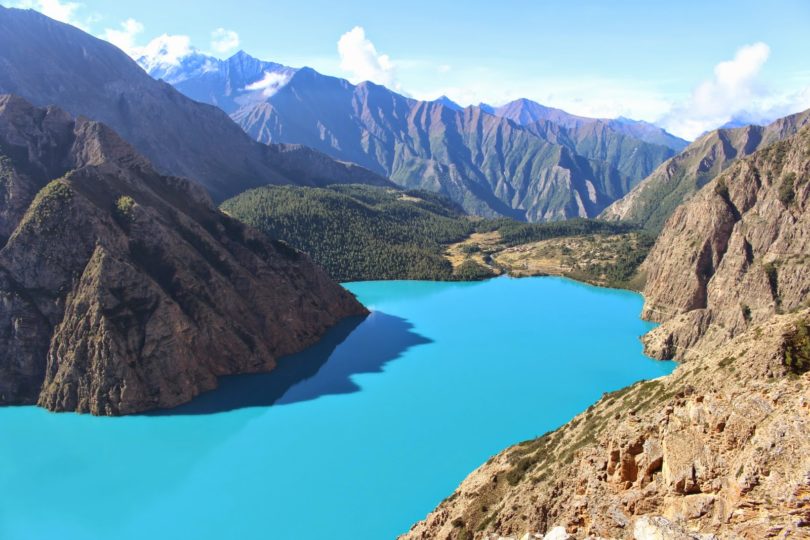 Moreover, we can say that Phoksundo is an Incredible blend of geography, history, and nature. However, if you are a trek lover then probably it is the must-visit place for the fellows like you.
The trek begins by climbing ups and downs to a massively wild path which is lined with oaks, pines, and fir trees with a view of several waterfalls along the way. The path also goes through many typical picturesque villages such as Dunai, Chhepka, and the trekkers also experience a fantastic view of a 330-meter high waterfall.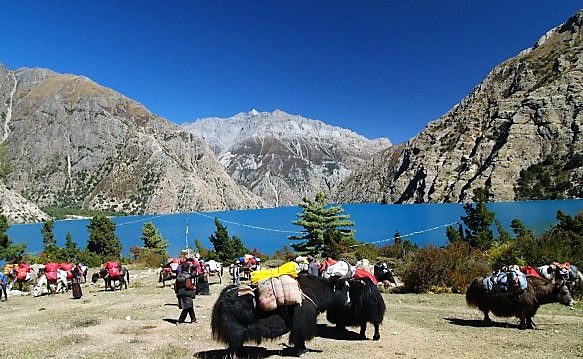 It is a rather short hike, and not too hard hike. After leaving Kathmandu, it's a 7 day trip, but it might be longer or shorter depending on how many hours you choose to walk each day.
Talking about its history then, Geologists have reported that the lake was originally created at a height of 3,600 m when a massive post-glacial mountain collapse with the river about 40,000 years ago. After, that the water eventually finds an outlet and today it plunges 170 m down into the valley below through the magnificent Ringmo Waterfall.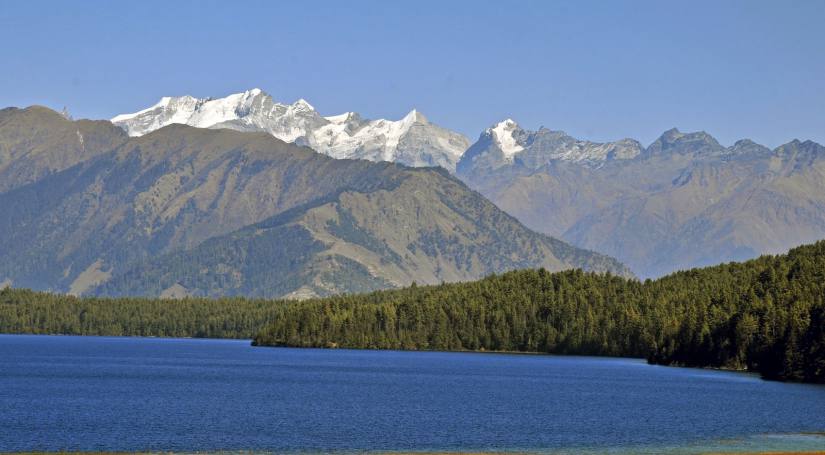 It is the lake we can find some rarest flora and fauna like rhododendron, caragana shrubs, salix, juniper, white Himalayan birch, and the occasional silver fir. It is also the home of Shey Gompa, the most famous Gompa was established in the 11th century.
Check Out Other Interested Article At Our Site OMGNepal!!!!