Bikash Basnet
Mr.Basnet was born and has spent most of his childhood on the eastern side of Nepal. However, to pursue his career and Education he moved to capital Kathmandu, Nepal. It's almost been a more than a decade he has been in Kathmandu and following his dream of wildlife photography. According to sources, he began to play with the camera since he was just six years old, and with the support of his family and relatives, today, Bikas Basnet is one of the well-known figures in Nepal's wildlife photography.
Instagram @ bikash.basnet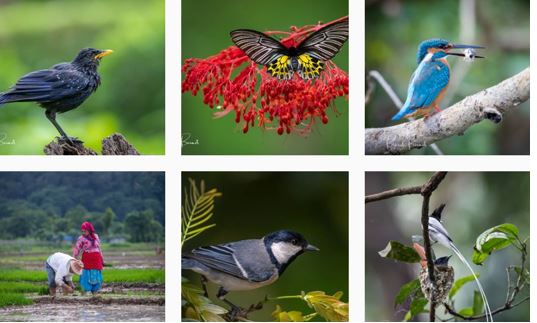 He has traveled almost every place of Nepal like Chitwan National Park, Koshi Tappu Wildlife Reserve, Jagadishpur wetland, and other various parts of Nepal. He has completed graduation in literature faculty. Meanwhile, he has won the first prize in the National Bird Photo Contest organized by BCN (Bird Conservation Nepal). Moreover, he also writes photo features and other birds and wildlife-related articles on national newspapers and other online media regularly.
Om Yadav
It was 2006 when young Om Yadav made his name to the top after getting nationwide recognization through his exceptional photography skills. Mr. Yadav is an expert in wildlife and travel photography, and it's almost been more than 27 years, he is engaged in this sector.
Instagram @omyadav wildlife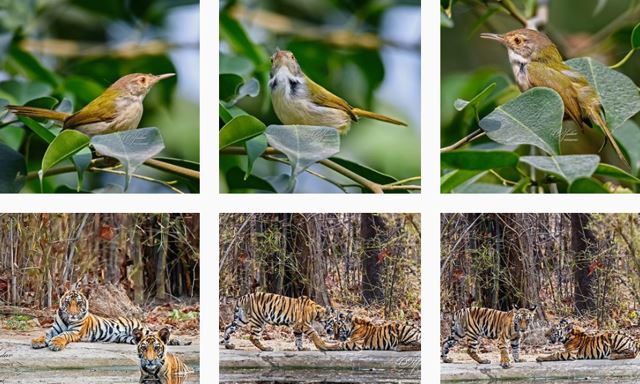 From 1998, Mr. Yadav started photography as a freelancer, and during that time, he used to cover wedding events, social events and so no so. However, his passion for photography evolves, and he initiated to focus more on the natural beauty of his country, Nepal. He has won Grand Prize in a prestigious National Level Photo Contest in 2006, and after that, he gave his passion full time, and Currently, Om Yadav is one of the renowned photographers in Nepal.
Sagar Giri
Sagar Giri is another milestone of Nepalese wildlife photography. Mr. Sagar was born in Sauraha, Chitwan. Besides his profession, Sagar Giri is Passionate about the environment, wildlife, birds, and conservation since his childhood. Talking about his academic background then, he has a degree in hotel management, but he chooses to make his living through his passion and i.e., photography. Young Sagar is famous among the Nepalese youth, and he continuously tries to motivate the new generation of Nepalese photographer through Youtube and different social media platform.
[email protected]sagargiriofficial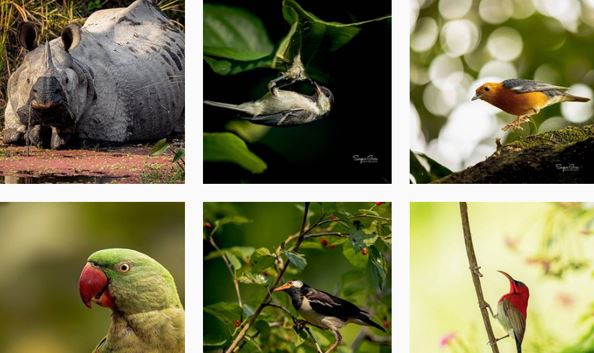 In 2019 he was considered as the Photographer of the year and was also a certified naturalist. Furthermore, he is the founder of a conservation program called I-click. Sagar Giri is a member of the Anti-poaching Youth Committee, & Tiger Conservation Committee. Nevertheless, he is also the director of Chitwan Gaida Lodge. Sagar aspires to work with the government to get Nepal's recognized for its natural abundance while working on conservation as well.
Binita Bhandari
Binita Bhandari is one of the iconic female photographers whose works inspire the whole generation of passionate girls to follow their dreams. Binita was born and raised in Chitwan, Sauraha. Previously, she was the secretary of the Bird Education Society and a life member of Bird Conservation Nepal. She is an artist more than a wildlife photographer because she combines photography with art, resulting in the jaw-Dropping pictures with a beautiful mood.
Instagram @bimitaphotography

She was inspired in wildlife photography due to her father who was a forest guard in the Buffer zone. She has got some beautiful pictures from Nepal's maximum National Parks and Wildlife reserves which range from Bengal Tiger, Great, One-Horned Rhino, Sloth Bear to Red Panda.
Chungba Sherpa
Last but not the least Chungba Sherpa, he is from Solukhumbu, Chourikharka Lukla. As per now, he is currently residing in Kathmandu Nepal, where he is a Patron member of Bird Conservation Nepal BCN. Mr. Chungba Sherpa started his career in wildlife photography 20 years ago, however, due to almost no payroll and no opportunities, he did not continue his passion. But as the internet took over the world, he finds unlimited opportunities, and for five years he has started wildlife photography, and we must say within five years he has accumulated good fame and fortune in the Nepalese photography sector.
Instagram@chungbasherpa.photography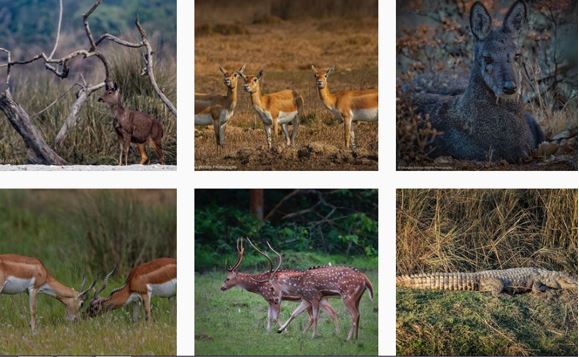 He has a passion for capturing rare birds and rare animals in Nepal. In search of a good shot, he has traveled from the Terai lowlands to the footsteps of the Himalayas, were battling the cold winds and snow was a routine to capture some spectacular rare sightings like the Snow Leopard, Red Panda, Musk Deer, Himalayan Blue Sheep, Himalayan Tahr, and Himalayan Monal, Tibetan Snowcock.
If You Like This Article Please Check Out Other Interested Article At Our Site OMGNepal!!!!