Among the sixth-highest mountain in the world, Cho Oyu is standing at the height of 8188m above the sea level. Lies around the west region of Mount Everest, it is the giant snow mountain between the China–Nepal border. Basically, Cho Oyu is the westernmost major peak of the Khumbu which is the sub-section of the Mahalangur Himalaya as well.
It is the most popular entrances into the realm of the 8,000-metre mountains is the second most climbed eight-thousander in the world, giving ground only to Mount Everest. Meanwhile, it has Mount Everest as its neighbour, several dozen kilometres to the east.
Myths Behind The Name Of Cho Oyu Mountain
Cho Oyu is translated from chomo = godess and yu = turquoise into Tibetan as "Turquoise Goddess" This name derivation is unclear, and other naming "translations" include "Mighty Head" (Tichy) and "God's Head" (Harrer).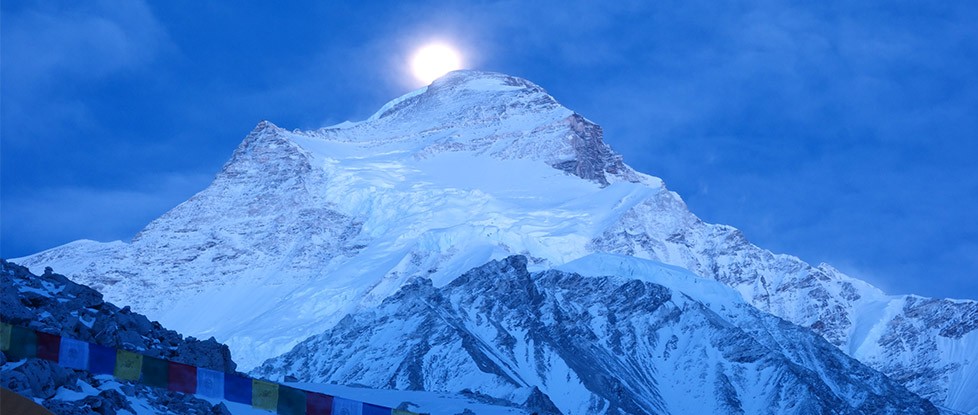 The alternate name-translation is "bald god." It makes sense to look at a Tibetan legend, where Cho Oyu, the bald god, has his back turned to Chomolongma, the mother godess, because she refused to marry him.
Cho Oyu Base Camp
From Cho Oyu base camp there are 3 camps placed on the mountain. Advanced base camp is positioned at 6,400m/ 21,000 feet. Camp 2 is positioned at 7,000m/ 22,966 feet. Camp 3 is positioned at 7,450m/ 24,442 feet. From there we will make our final push for the summit at 8,201m/ 26,906 feet.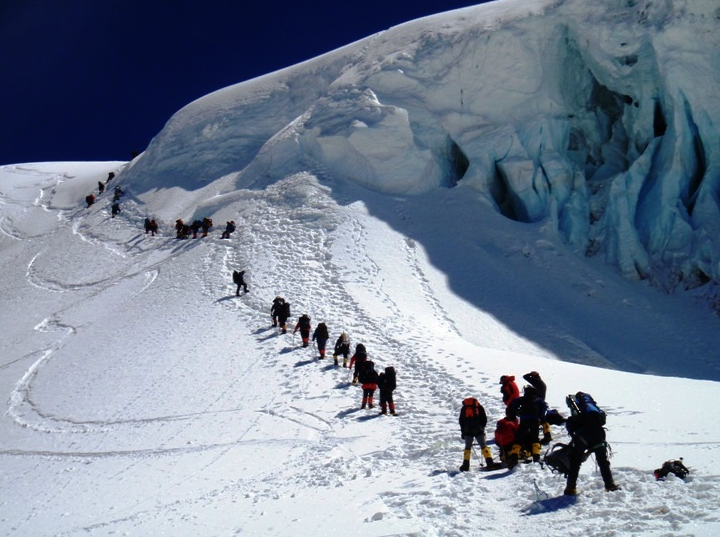 Meanwhile, Cho Oyu is the exceptional beauty of mother nature which lies between the China/ Nepalese Himalayas and enables to behold Everest, Lhotse, Ama Dablam, and literally hundreds of other Himalayan peaks to climbers.
First Expedition Of Cho Oyu Mountain
In 1952, Cho Oyu was first attempted by an expedition sponsored and funded by Great Britain 's Joint Himalayan Committee in preparation for a Mount Everest attempt the following year. The expedition was led by Eric Shipton and included Edmund Hillary, Tom Bourdillon, and George Lowe.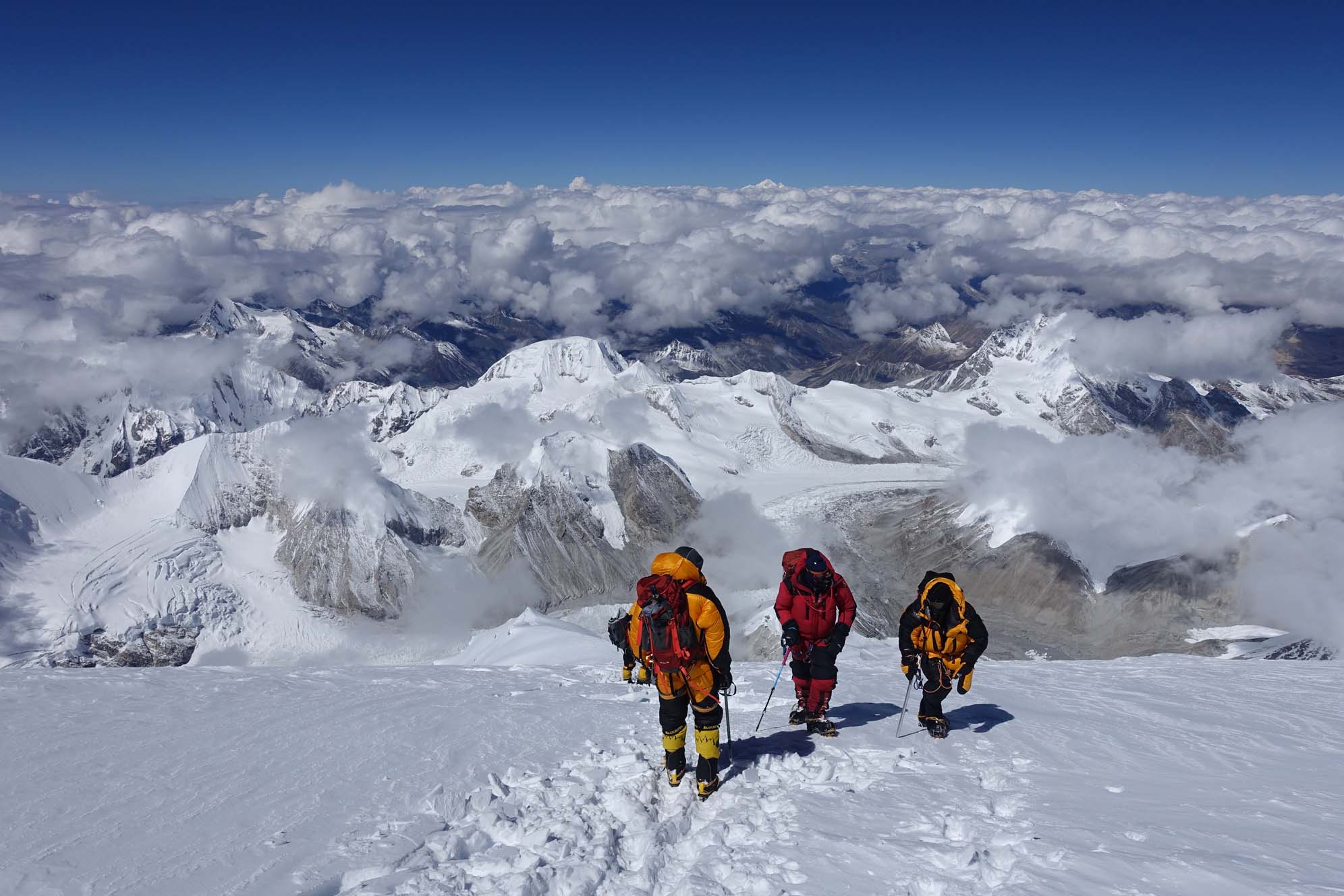 However, due to technical difficulty and avalanche danger at an ice cliff above 6,650 m (21,820 ft) a foray by Hillary and Lowe was stopped and a warning by Chinese troops a short distance across the border forced Shipton to return from the mountain rather than attempt to try to summit. Nevertheless, the Cho oyu was first climbed on October 19, 1954, via the north-west ridge by Herbert Tichy, Joseph Jöchler and Sherpa Pasang Dawa Lama of an Austrian expedition.
For instance, Australia's Gabby becomes youngest girl to climb Cho Oyu as Sherpa scales mountain for 19th time
Climbing Difficulties
It's not easy to ascend Cho Oyu 8201m/ 26,906 ft. and ascending into the death zone presents difficulties of its own. Training, and practice of the correct planning is very much needed. The set up of three mountain camps to offer the right acclimatization along with getting our bodies used to the low oxygen levels.
You supposed to have experience in climbing at an altitude with a minimum climbing experience of 6,000m/20,000 ft., ideally. You need to have experience at using straight lines, abseiling, climbing with a Jumar, and have spent a lot of time hiking, cooking food, and learning strategies for survival and climbing as well.
Check Out Other Interested Article At Our Site OMGNepal!!!!