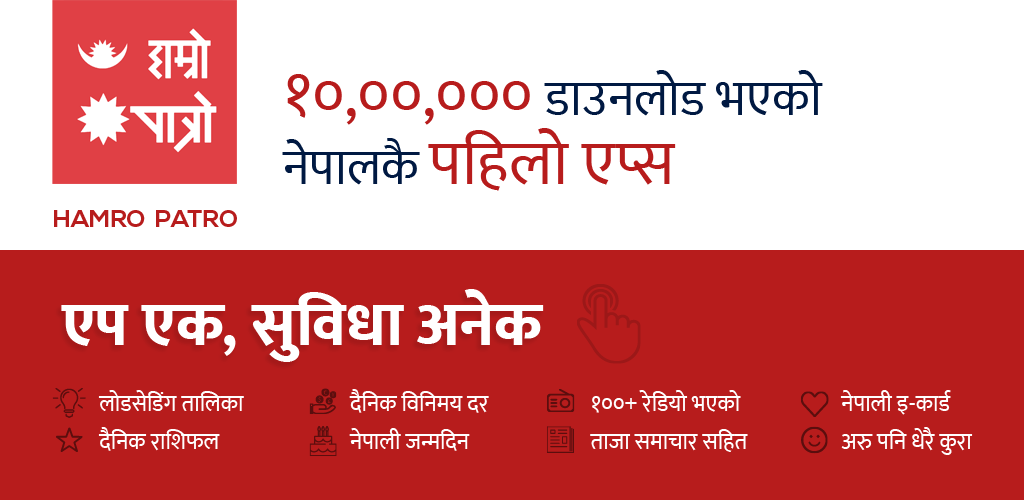 Hamro Patro is an apt brand name. Translating literally to Our Calendar from Nepali dialect, Hamro Patro is an online calendar app on Google Play store developed by an Android developer of the same name. This might as well be the most used Nepali app, with over a million downloads (the first Nepali app to ever have 1M+ downloads) and a 4.5/5 rating. What this app primarily does is keep its users notified of various events and important dates throughout the year, based on the Nepali calendar.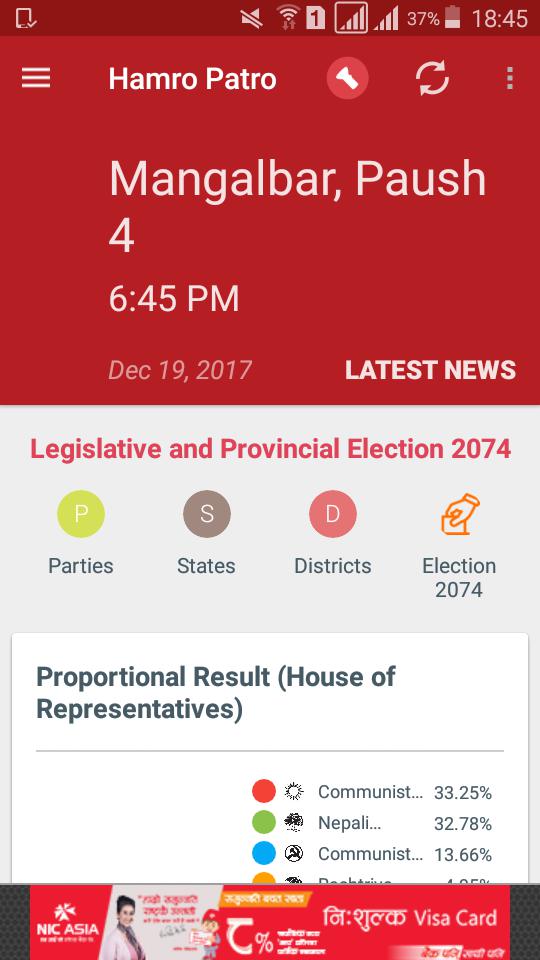 Hamro Patro has been able to gain such popularity among the Nepali users residing within and outside Nepal due to the difficulty of keeping track of the Nepali dates and events, a common issue and result of our habit of following the English calendar, which the app brilliantly solves. Nepal has a different format of counting the days in a month and a year, not to mention those countless events and festivals that occur all around the year, thanks to its vastly diverse culture and population. The app, thus, is a very easy way to tap into the Nepali calendar and keeping track of important Nepali dates. But that is not all it has to offer.
The interface of the app is very user-friendly as the different features are displayed in a manner that makes accessing them much easier. Along with displaying the Nepali day, date and time, the interface shows the events happening on a particular day under the section "Aajako din" meaning today's events. It also has a list of upcoming events for the next month. The focus is on the days that mark the cultural festivals or government holidays.
Personally speaking, I use the app to learn about the government holidays and the dates of the Nepali month to track the days until payday, as most paydays in Nepal follow the Nepali calendar.
The Android developers of Hamro Patro are doing a wonderful job of taking into account the needs of its users and redeveloping their app according to the ongoing events in Nepal. In the recent days, with the elections for the House Representatives and State Assembly in context, the app has introduced a tracking system that tracks the leading political parties along with the data of total votes they have received so far.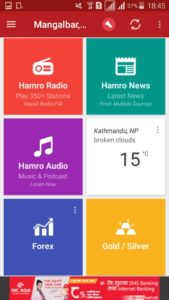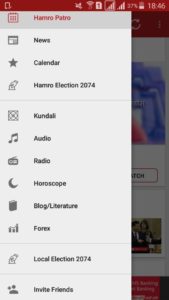 Hamro Patro is known as an all-in-one Nepali app because unlike its name, that depicts it would be a calendar app and no more than that, it also contains various other information useful for all Nepalis. It is the only app you need to keep yourself updated with the Nepali calendar, news, events, and everything else that is going on in Nepal.
The offerings of Hamro Patro include Hamro Radio, with 350+ Nepali FM radio stations along with Hamro Audio for trending music and podcasts. It also offers the trending and popular news from various channels, weather reports, foreign exchange rates updated by that day, and gold and silver trading rates.
This app also gives its users their daily horoscopes and a chance to make your Kundali (Birth Chart) by entering your name, birthdate and time. This feature had been facing a few problems in the past, but the glitch has been corrected and is all set for use. Another feature called Tarkari bazar, lets you know the daily prices of vegetables in the market, which is incredibly helpful.
The app also has a range of E-cards for various festivals and occasions and photos of events going on in various parts of Nepal. Currency converter and Date converter, from A.D. to B.S. and vice versa, is also available in this app. What's more? A Nepali Dictionary has also been embedded in the app, making me wonder what else this app can possibly contain. It truly is an all-in-one app and a must download for all users looking to stay updated with the happenings around Nepal.
Other important apps from the developers that are worth checking out are Nepali Dictionary-Offline and Hamro Nepali Keyboard, both of which are greatly appreciated and highly ranked by users on Google.