Valentine's Day is just a week away and the celebrations have already started among couples who have been waiting to take it as an opportunity to make their love partners feel even more loved. As much as the thought of showing love to our loved ones rings the bells in our hearts, the hassle of selecting the perfect gifts for our special someone rings those in our minds. We are often very busy to go out shopping and sometimes even forget that we need to appreciate our beloveds on Valentine's. Plus, there is always a limit on how much we can spend on the gifts even when we feel like no budget is ever enough when it comes to putting a smile on the faces of our dear ones.
To make your shopping experience this lovely valentine season a bit easier, we have a list of online gift shops that have a beautiful range of products that will warm the hearts of anyone who receives them.
1.       Little Things: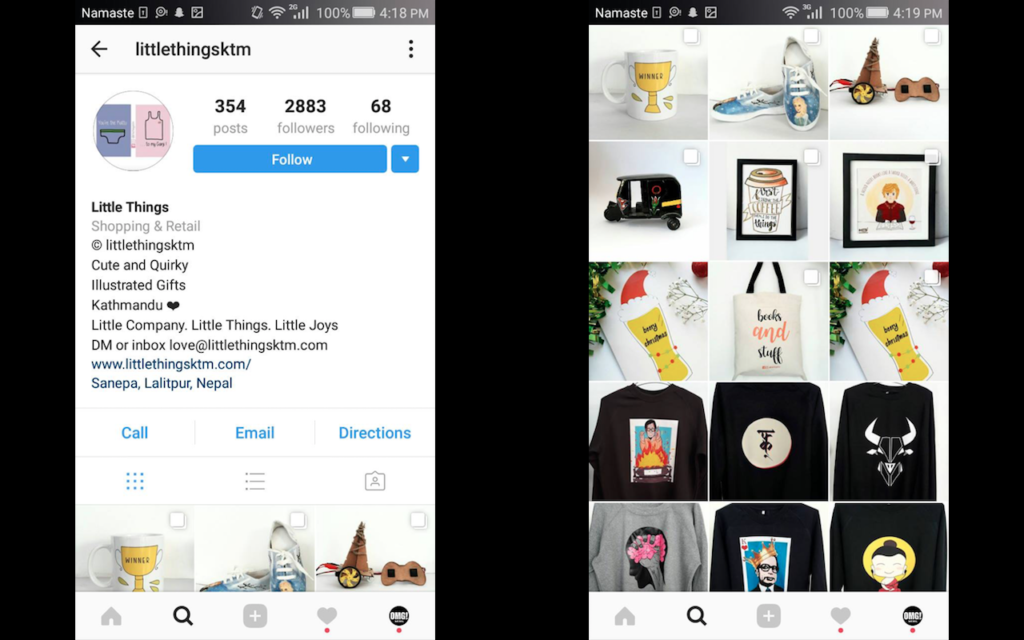 Instagram handle: @littlethingsktm
They have a very cute and quirky range of illustrated gifts such as cards, badges, pillow cases, fridge magnets, bags, bottles that are affordable as well as gift-worthy. They have customized gifts for every occasion which it even easier to choose your gifts from their collection. You can also visit their outlet in Sanepa, near The British School.
2.       White Soul Décor: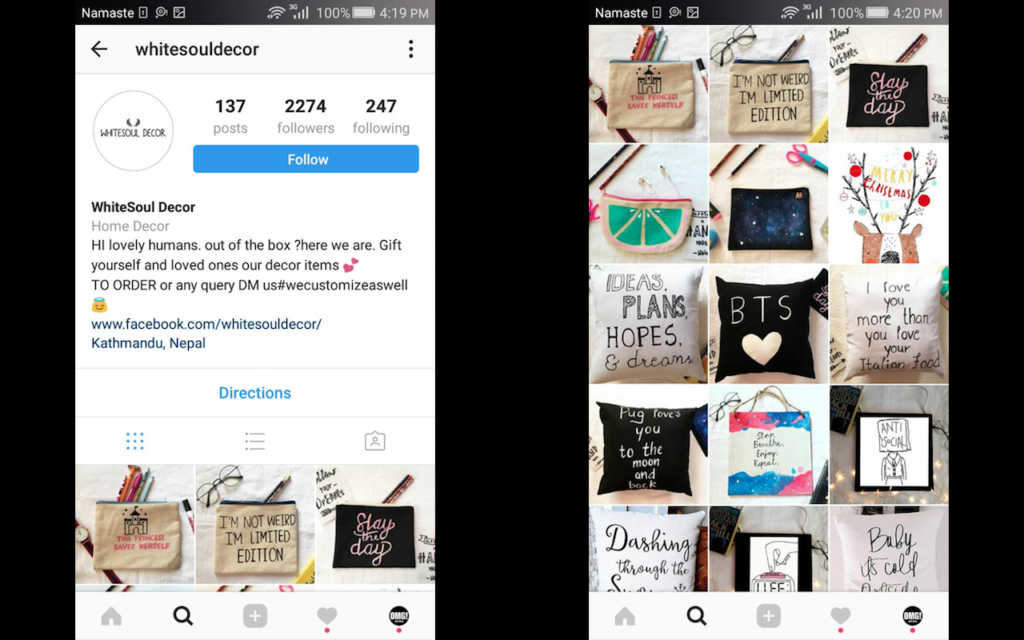 Instagram handle: @whitesouldecor
They specialize in creating customized gifts in the form of cushions, pencil pouches, door hangers and plant pots where you can imprint your personal message for your loved ones. These are hand painted by the owner and are a perfect way to add a personal touch to your gift for your beloved friends and families.
3.       Kayo Studio: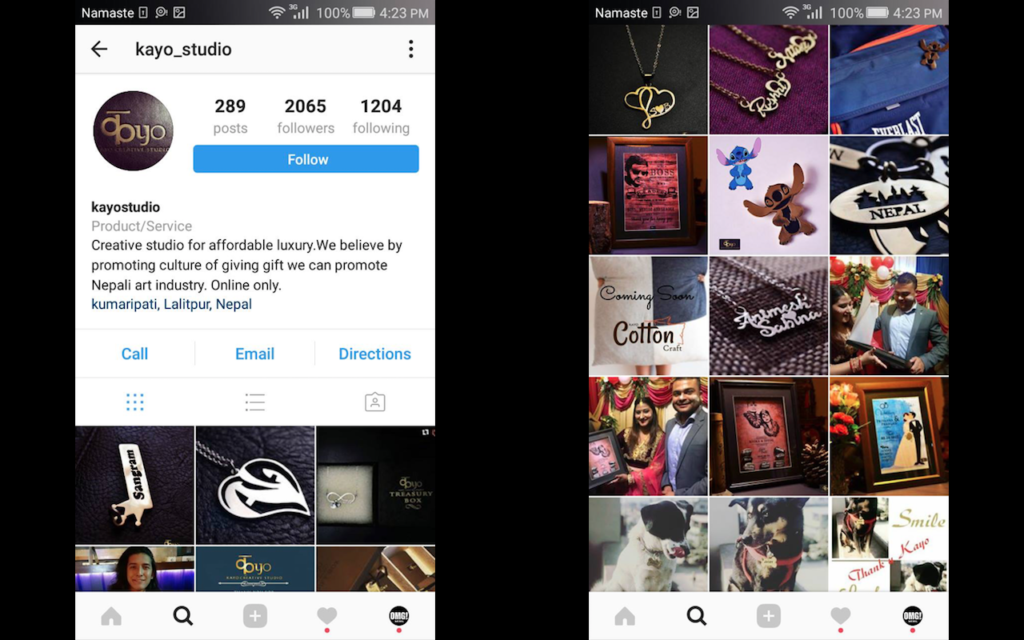 Instagram handle: @kayo_studio
Kayo studio is a creative studio that wishes to promote the culture of gift giving within Nepal in order to bring the Nepali Art Industry into the spotlight. They specialize in customized jewelry such as bracelets, lockets, and key rings. They are also very open to the customer's ideas and try to create the requested crafts as per their demands.
4.       Tittofrittochocolates: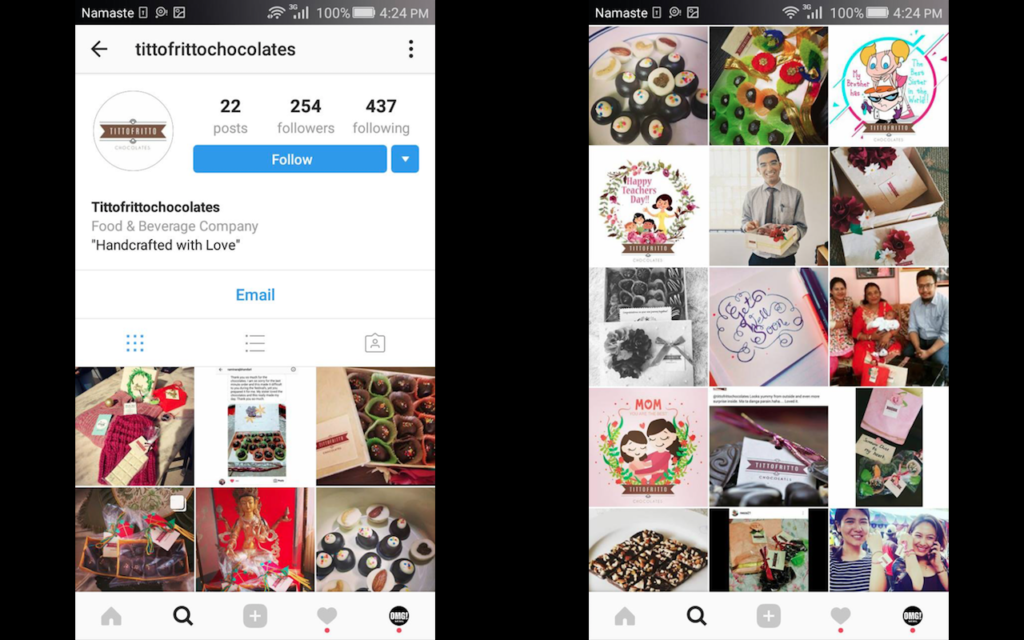 Instagram handle: @tittofrittochocolates
This chocolate factory handcrafts chocolates for its customers, which might just be the best gift for your chocolate loving friends. A box of chocolates to spread the joy and happiness among loved ones can be ordered from this online chocolate shop. They are able to produce very cute brown, dark and white chocolates, as can be seen on their Instagram feed.
5.       Doodle.cha: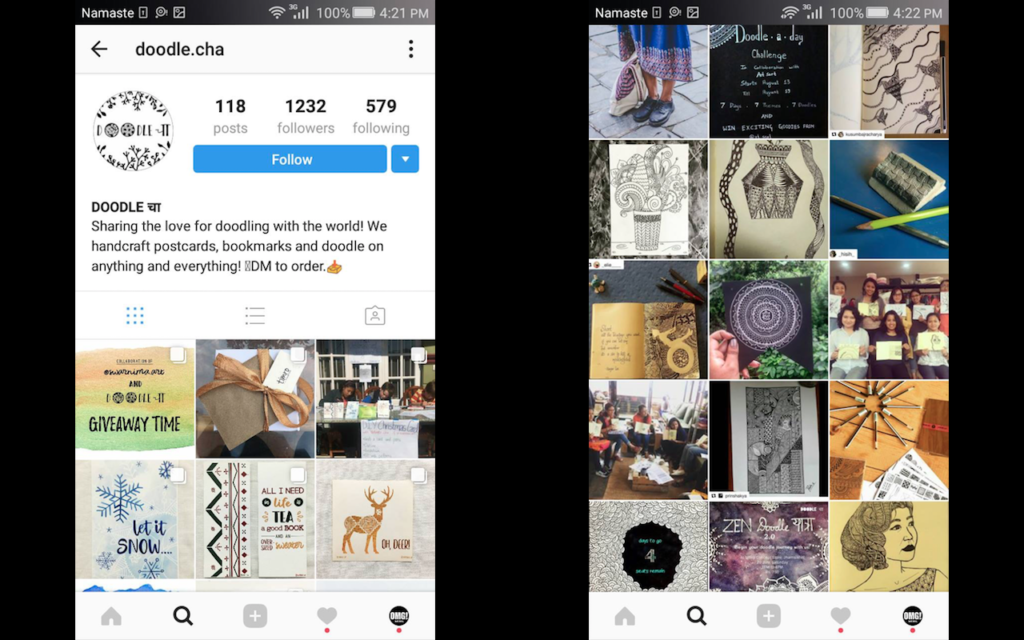 Instagram handle: @doodle.cha
This online shop aims to share their love for doodling with the world. They create hand-crafted postcards, greeting cards, bookmarks and doodle on pretty much everywhere that is doodle able. These can be very beautiful gifts with messages that you can write personally for your loved ones.