Dudhpokhari is one of the world's finest destinations, where visitors have scarcely ever trekked. Citizens outside Nepal are barely acquainted with Dudhpokhari; those who have heard of Dudhpokhari definitely do not care about this location and its beauty. Dudhpokhari is believed to be situated at an altitude of 4560 metres above sea level, and it's meaning is milky pond.
Dudh Pokhari is rich in history, wildlife, and has a fine geographical significance and other attractions such as mountain peaked snow and natural beauties. Khaling Rais who have their own language are a dominant class of this area; there are other communities in existence besides Gurung.
Religious Importance Of Dudh pokhari
It is situated in Lamjung in the Gandaki Zone. Actually the name of this pokhari(lake) derived from the base of Himlchuli. According to legends, some three thousand years ago the Tamu community now knows as Gurung entered this area through Namun Bhanjyang from Tibet.
In the ancient days, Tamu group has its own king whose palace can be seen until now; thus, this location is also known as Tamuwan.This 4,700 m elevation alps freshwater pool retains a peculiar significance in hindu belief and is toured, mostly on Janai Purnima Day by thousands of pilgrims. The pool draws thousands of believers and takes a bath in the water during the year with prayers.
Features Of Dudh Pokhari
The hiking path is lined with panoramic views of Mt. Manaslu (8163 m), Himal chuli (7896 m), Dr. Harka Gurung Peak (7871 m), Lamjung Himal and the Annapurna chain. Dudh Pokhari is situated east of the Marshyangdi River, in the central north of the Himalayan region.The trek goes through ancient towns, green valleys, scenic trails, pine trees, rice paddies, tundra and questing.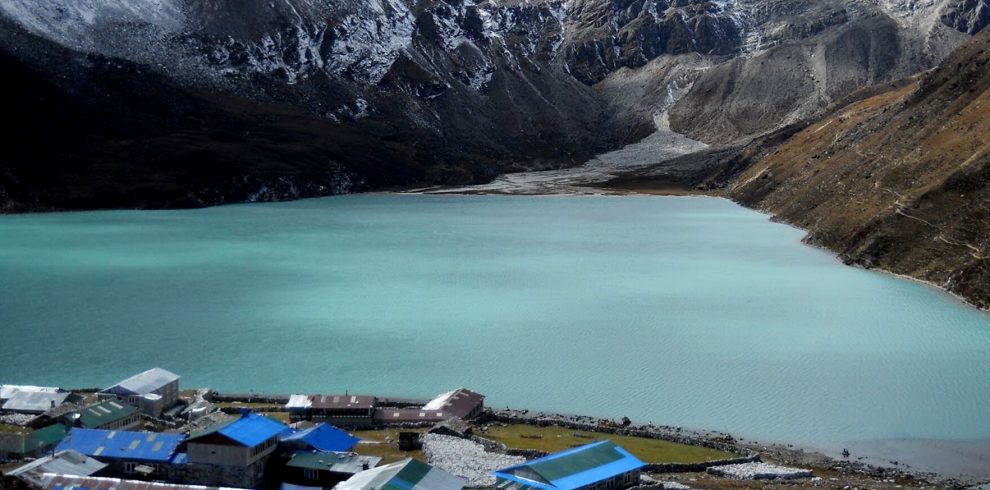 Dudh Pokhari trek begins with a steady climb towards Rainas Kot in the Paudi Bazzar district of Lamjung. The path then climbs harder towards Lakhajung, llimpokhari, Bhadikharka before arriving at Dudhpokhari. Instead it descends to Kudi, Rabrachu, Glalegaun and finishes in Besishahar.
Dudh Pokhari trek makes experiencing the indigenous people's local culture and trade, enjoying wonderful Himalayan panoramic views. Meanwhile, Dudh pokhari is the best place to travel if you are a spiritual person or just a traveler who is seeking for new adventures.
Visit At Our Site OMGNepal To Explore More About Nepal!!!!