Among the hundreds of lakes, Begnas lake is one of the ideal freshwater lakes which is located in the Kaski district of Nepal. It is situated in the south-east of Pokhara, therefore it is one of the most visited places around Pokhara valley. You can say that Begnas Tal is an integral part of the Pokhara tour.
25 spices of fish can be found in this lake. The lake embraces the evergreen hills which will give you recreational experience. Begnas Tal or begnas lake change it's color according to the season and during the rainy season, the place is prohibited to visit.
Features Of Begnas Lake
There are many things to do in the Begnas because the lake is a well-managed place where you can do boating and spend a good amount of time with nature. However, you have to pay for the boat. They will provide you boat with a life jacket and you can take your snacks and dry foods on the boat also. Most of the people rest around the coastal type area, of Begnas Tal.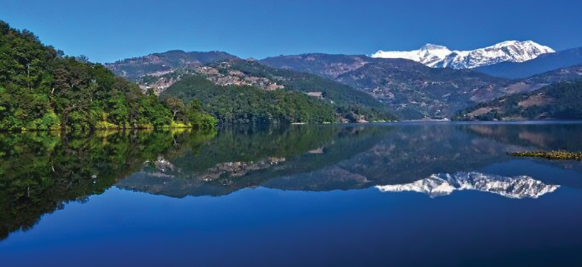 You can stop your boat in the middle of the lake and you can even swim in this freshwater. Nevertheless, you can park your boat around the corners and relax in peace by embracing the exceptional flora and fauna of Begnas lake. Meanwhile, the water level of Begnas is regulated by a dam which was built during 1988. The dam is the western outlet stream of Khudi-Khola. The water of this lake are used as a caged fisheries.
Other Attraction
The most prominent thing to do in Bagnas lake is to behold one of the most beautiful mountains range of Nepal i.e Annapurna Mountain Range and Manaslu Mountain Range. If you are lucky enough, then you can see the clear view of this mountain range because, on cloudy days, the landscape often gets disturbed by clouds.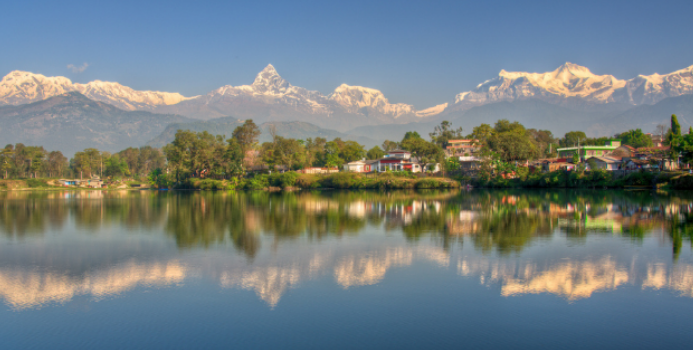 Another significant attraction around Begnas lake is Rups Lake. It is also a freshwater lake which is situated at 600m above the sea level. Rupa lake is the third biggest lake of Pokhara valley. There are also several beautiful attraction around the Began lake which are mention below Rupa-Begnas view Tower
Pachhabhiya Deurali Temple
Majhikuna
Sundari Danda
Gorakhnath Temple
International Zoological park of Pokhara
Begnas Highest Cote
Way To Begnas Lake
As we mentioned earlier, Begins lake is the must-visit place for Pokara visitors. It sits just about 15 kilometers away from the main city. You can take the local bus, taxi or you can even try cycling. To catch the local bus you have to reach Prithvi Chowk where you can buy tickets from one of the counters.
However, if you find all of this medius boring then, you can rent a private vechile with driver. However, to do that you have to contact one of the car rental services of Pokhara.