Although Nepalese society is dominated by males but there are many Nepalese females waving the nation's flag in all around the world. Keeping traditional thoughts behind, there are the majority of Nepali women working in high positions in the private and in the government sectors. Moreover, in the foreign servicewomen diplomats make up more than half the ranking staff.
Evidently, there are five of Nepal's 25 currently serving ambassadors are women. At the time of the pandemic, these ambassador has done some exceptional work which is hardly known in the mainstream media. Their works have proved that they are much better than the male ambassadors of Nepal.
Sarmila Parajuli Dhakal
Sarmila Parajuli Dhakal is Nepal's ambassador to Oman. She has helped many Nepalese workers of Oman who are stranded during the COVID-19 pandemic. Her effort made it possible to arrange seven rescue flights for the Nepalese workersof Oman. Approximately, she has helped 1178 stranded workers.
Most recently, she had a meeting with the Ministry of foreign affairs where Sarmila Prajuli and Oman's ministry agreed to provide lease land for a permanent Nepal Embassay in Muscat. Her rescue works still continue and her work is praised by both sides of government. Sarmila Parajuli Dhakal assumes the responsibility of Ambassador-Designate of Nepal to the Sultanate of Oman since 24 May 2017.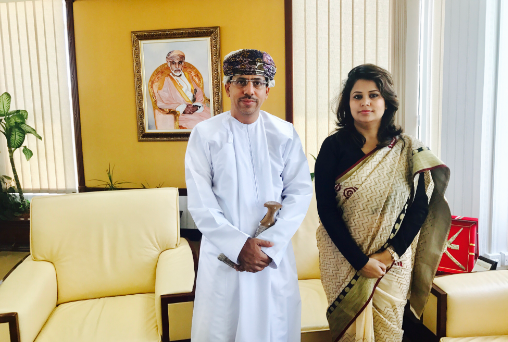 She was appointed as the Ambassador Extraordinary and Plenipotentiary of Nepal to the Sultanate of Oman by the Government of Nepal on February 20, 2017. She has substantial experience in the institutionalization of business, investment promotion, and entrepreneurship with a sound academic foundation.
Also Read: Most Famous Female Athletes Of Nepal
Anjana Shakya
Anjana Shakya is another Nepali ambassador who is doing great work for the people. She is Nepal's ambassador to Isreal. Anjana Shakya is initiating an agreement with the Isreal government to set up centers in order to enhance the agriculture sector of Nepal. She has been working with the Isreal government to provide Nepalese workers with well-paying jobs. Her aim is to provide openings for 500 more Nepali caregivers.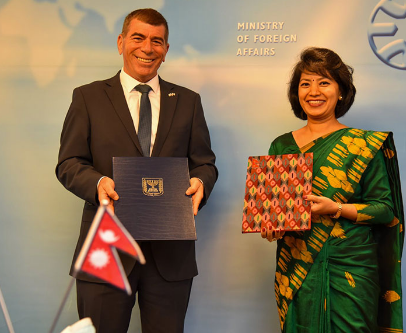 Nonetheless, her works enable her to be the first Asian envoy to be named 'Ambassador of the Year' by the Ambassadors' Club of Israel.Dr. Shakya was Chairperson of the Women Chamber of Commerce, Executive Member of Nepal Chamber of Commerce (NCC), and Nepal-China Chamber of Commerce. She has also been affiliated with civic, public, or international organizations such as Life Member of Nepal Council of World Affairs (NCWA), Nepal Cancer Relief Society, and Rotary Club.
She has edited books such as 'Foreign Policy of Nepal: Challenges and Opportunities', 'Vision on Foreign Affairs', Nepal-India Relations, Expansion of SAARC, Water Resource Management of Nepal: A strong Means for Sustainable National Development, Souvenir of Nepal-Japan relations, News Bulletins, etc.
Also Read: First Female Writer from Dolpo Nepal Dorje Dolma
Prativa Rana
Nepal's ambassador to Japan is Prativa Rana who considered to be Nepal's long Serving ambassador to Japan. She has a long history of serving the people. She was the President of the Women Organisation Center Committee Rastri Prajantantra Party during 1991. After that, she became the founder and vice-chairperson of the National women commission in 2002.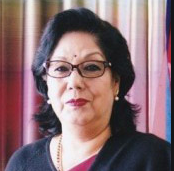 In 2017 June she became the Nepal Ambassador Extraordinary and Plenipotentiary to Japan. Nepalese people living in Japan did not have faced any political struggle during the pandemic. But Prativa Rana has made some contribution to maintain a good relationship with the Japanese government.