The outbreak of Coronavirus has ruined the visit Nepal 2020. a tourism year fro Nepal. Tourism is one of the highest-earning revenue sectors of Nepal and due to the global pandemic, the tourism year of Nepal has been failed very badly. So far the tourism sector of Nepal is bearing a bunch of losses because the Tourism Board Of Nepal had invested millions for the tourism year 2020.
Before the pandemic, 20 million tourists were estimated by Nepal Tourism Board for 2020. For now, Nepal Government is planning to reopen International flights and in Nepal, domestic air travel has been reopened to ease the economy of the nation.
Solve the Riddle: Trekking Riddles Regarding Nepal?
Trekking During Pandemic
Recently Nepal government remove the restriction from trekking. For trekkers and hikers, it is good news. And for local businesses, this has brought some degree of relief. However, although the government removed the restriction but there are no any officials report to know whether people are going for trekking not. Regarding the current, situation people hesitate to go out freely.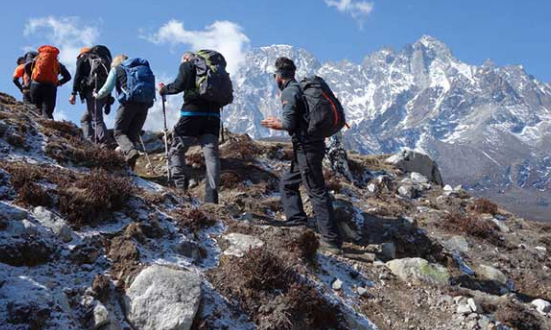 Especially in Nepal, Covid-19 cases are increasing rapidly and due to lockdowns, people did not have extra money for travel. Even in the trekking spots, people still afraid of outsiders. And there is a high probability government will again impose a nationwide lockdown. Therefore, it will be a tough decision for someone to do trekking these time.
Also Read: New Trekking Trail to Add to Your List
Pandemic And Trekking Season
Basically, the mainstream season for trekking is autumn. Traveling during the autumn provides the trekkers to behold the exceptional landscapes of trekking routes and their destination. It is the season when the clouds get clearer, and people just love to travel during this time.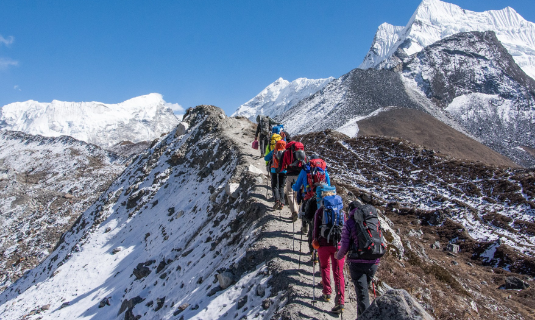 In Autumn most of the mountains of Nepal can be seen from distance. But this year, majority of people will be not interested in trekking or travel. The coronavirus has ruined the economy of the nation. And people did not have money to travel. So, this season Nepal tourism board and local business will suffer more in the coming days.
Is It Safe To Travel During Pandemic?
Personally, I will not support to travel during a pandemic. No one really knows who is infected. There is a chance people will spread viruses in the remote area of Nepal by trekking or traveling there. Even it's not safe for you to travel around the nation because there is also a chance that you will get affected. Although the Nepal government has removed the restriction from the trekking. But they did not have plans to regulate regarding this issue.
In local business perspective, it is the chance for them to earn some money after the long gap. But even if you travel during these time, you will not get hotels and resturants in the routes like you people used to get previously. Because due to the long period of lockdown most of the local business has been shut down.
Visit Our Site OMGNepal To Explore More About Nepal!!!!
Feature Image Credit: https://www.holidify.com/pages/snow-trekking-first-time-3257.html