With the end of winter, comes the beginning of spring season when Saraswati Puja is performed to pray to the goddess of art, music, science, wisdom, and knowledge. Saraswati Puja or Basant Panchami is celebrated on the fifth day of the spring season. It is considered as an auspicious day to start learning new things. The goddess is seen wearing white saree or cloth, seated on a white swan or white lotus. Many devotees wear a yellow-colored cloth on this day.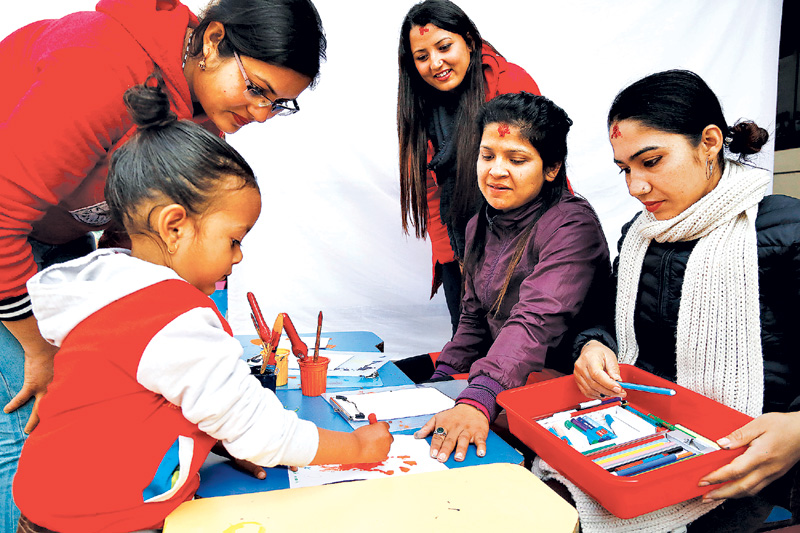 Goddess Saraswati is considered as the patron goddess of students, musicians, writers and those involved in creative learning. On this day, parents at shrines urge their kids to scribble their names, letters, or numbers on the temple's wall and offer different varieties of garlands, tika and sweets by chanting the Saraswati Vandana; a hymn written in her name. All her tools such as books, ink, notebooks, and pen are also worshipped.
Many schools and colleges have special events on the day of Saraswati Puja. They welcome all the students, parents to offer their prayer and sweets to Goddess Saraswati. Prayers are also offered to Lord Ganesha to remove every obstacle that comes on our way to success before the start of any event. After the prayers are done, sweet yellow-colored rice along with fruits such as bananas are distributed among the devotees. Many individuals celebrate the occasion by bringing the idol of Goddess Saraswati and preparing the yellow-colored sweet rice in their homes as well.
It is also believed that if an individual gulps seven rice grains that are offered to the Goddess Saraswati, then he/she will become knowledgeable and wise. As an outcome, many children and students request for the rice grains scattered around the idol of the divine goddess. Only after the puja is finished, the devotees eat the fruit and prasad received.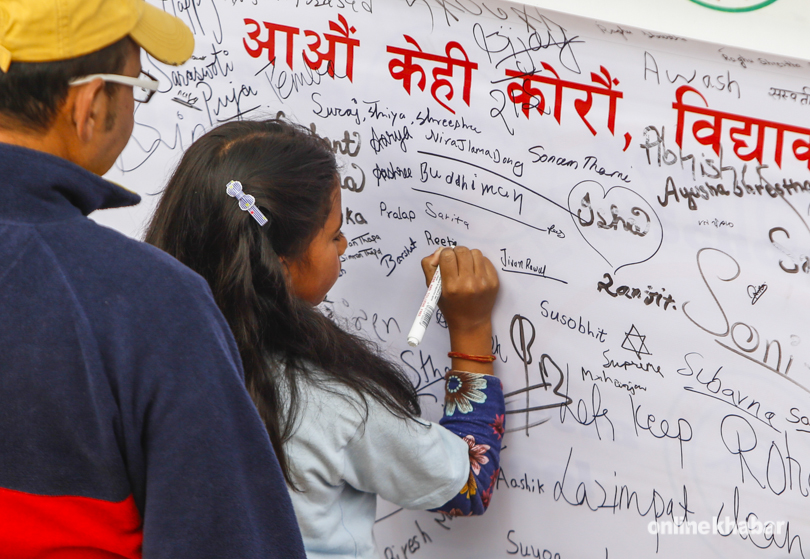 Saraswati Puja is also considered promising for starting a new venture or tying a knot and starting a new relationship. As a result, many housewarming parties are organized, business institutions are opened and many Hindu couples get married on this day. This day, people from all castes, ages, and religions come together and worship in the hope of gaining Goddess Saraswati's blessing.
In Kathmandu, the ancient royal palace situated at Basantpur was first inaugurated on Saraswati Puja. Even today, at Hanuman Dhoka, all the rituals and rites are performed and hundreds of government and military officials offer their prayers to the divine goddess. In many communities, people organize idol competitions and the community with the best idol wins and is awarded.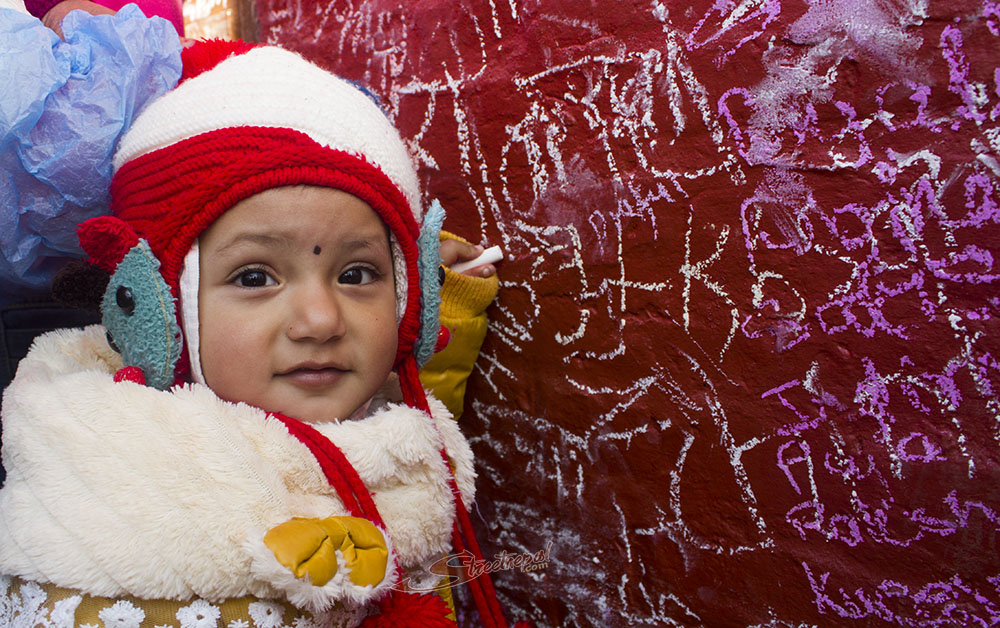 There are three main temples of Goddess Saraswati across the Kathmandu valley i.e., Nil Saraswati temple in Gairidhara, Saraswati temple in Lele and Swayambhu. During the auspicious day, devotees visit these temples and pay homage and regard from early morning to late in the evening.
Featured Image- https://bit.ly/2Tz0cXO