Strolling along the exceptional and stunning surroundings with the magnificent views of the snow-capped peaks, one can witness, celebrate and take part in this vibrant and lively festival in Upper Mustang which will surely be a lifetime experience for them.
Marking the victory of good over evil, Tiji Festival is one of the most auspicious festival celebrated in the Upper Mustang region of Nepal in the month of May. Celebrated by Tibetan Buddhist people once in a year for three days, the festival is celebrated to dispel the demons by chanting prayers, wearing traditional dress and performing colorful dances.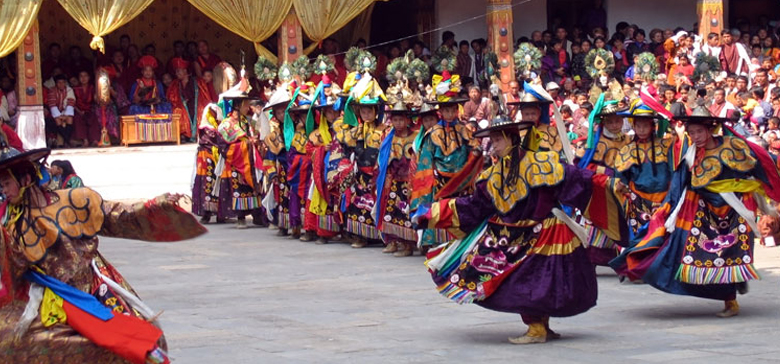 Story behind Tiji Festival
A deity, named Dorjo Jono battled against his demon father to protect the kingdom of Mustang from destruction. His father brought fear among the people by spreading diseases and created scarcity of water in such an isolated region. Jono, hence bashed his demon father and detached him away from Mustang bringing back the peace and water in the community.
The 3-day festival was initially commenced as a religious ceremony to ward off the suffering and obstacles that might befall the country. Later, it also came as a symbol of hope and strength for all devotees. During this time, many ritual dances are also performed by the monks of monastery.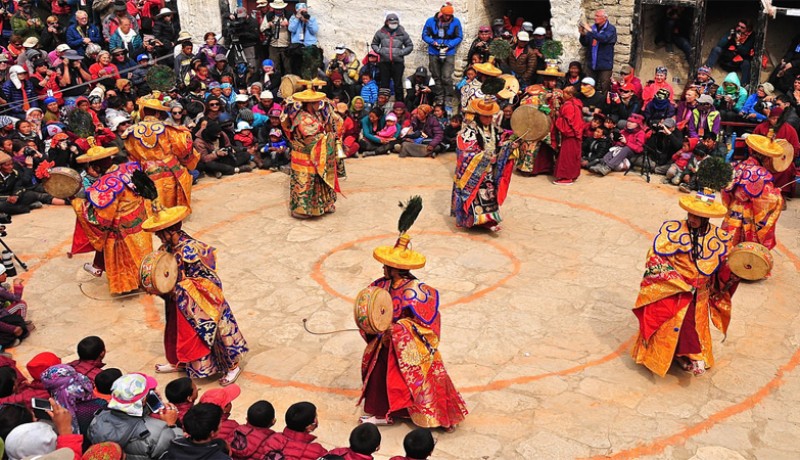 On the first day, the harassment of the demon, Ma Tam Ru Ta is enacted in a dance called "Tsa Chham". The birth of the demon's son, Dorjo Jono is enacted on the second day called "Nga Chham". On the third and final day, the attempt to return the demon to Lord Buddha's realm is enacted during the performances.
The performances take place within the walled city of Lo Manthang, in front of the Tashi Gephel palace. The main purpose behind celebrating this festival is to pray to God for good crops and water with colorful dances and chanting prayers.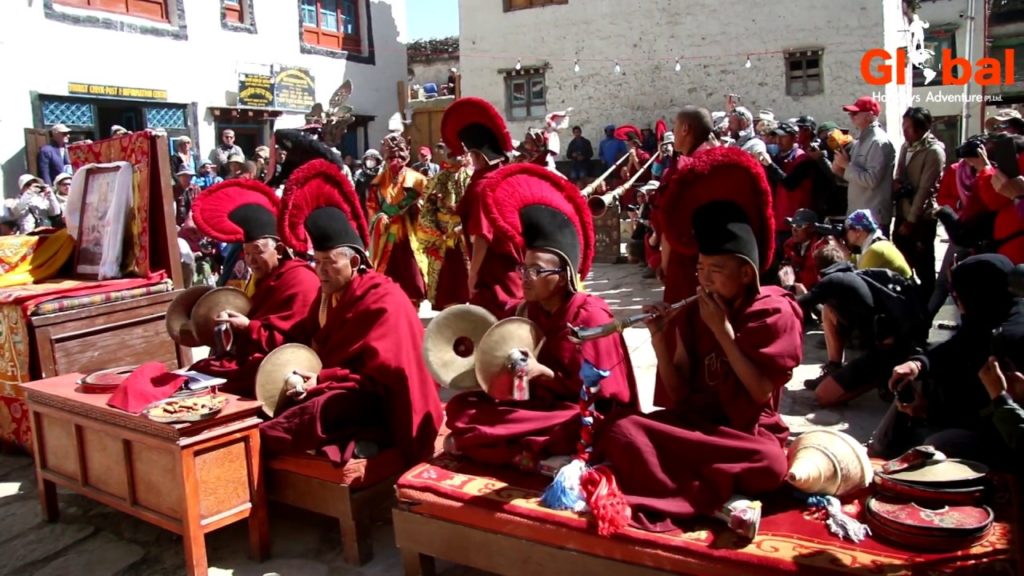 The festival provides a great opportunity to all the visitors to interact with local people and witness their culture and tradition in this historical land. At the same time, red, yellow, and blue colored dresses as well as the multi-colored flags make the whole surrounding lively and colorful.
Do let us know your views in the comment section.
Featured Image- https://bit.ly/2EN1k3Q