Once the monsoon subsides, the dancers and organizers of Kartik Nach are busy preparing for their show.
Nepal's legendary Kartik Nach is a dance recital performed every year by the Newari community. It's one of the ancient art forms of story telling through dance and music. This dance recital has been happening since the 17th century and is still an exciting act to witness. It is also called Kartik Pyakhan in Newari.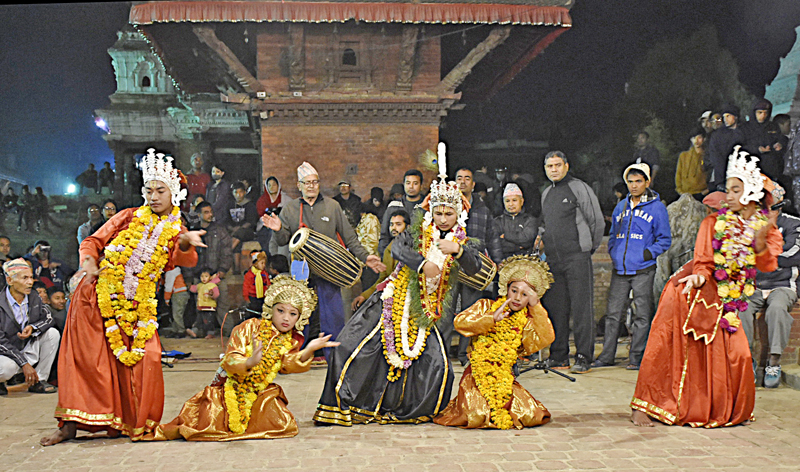 Kartik Nach was first started when Late King Siddhi Narsingh Malla of Lalitpur, who took the advice from his teachers, Hari Bansa Rajopadhaya and Bishwasnath Upadhyaya, to celebrate the completion of the Krishna Mandir, the temple dedicated to Lord Krishna, situated inside the Durbar Square. He began the dance-drama as a protective measure for his kingdom and to get rid of the general despair his kingdom had fallen into.
The festival starts on the sixth day of Kartik (Seventh month in the Hindu calender); the name of the festival came from the month it is held in.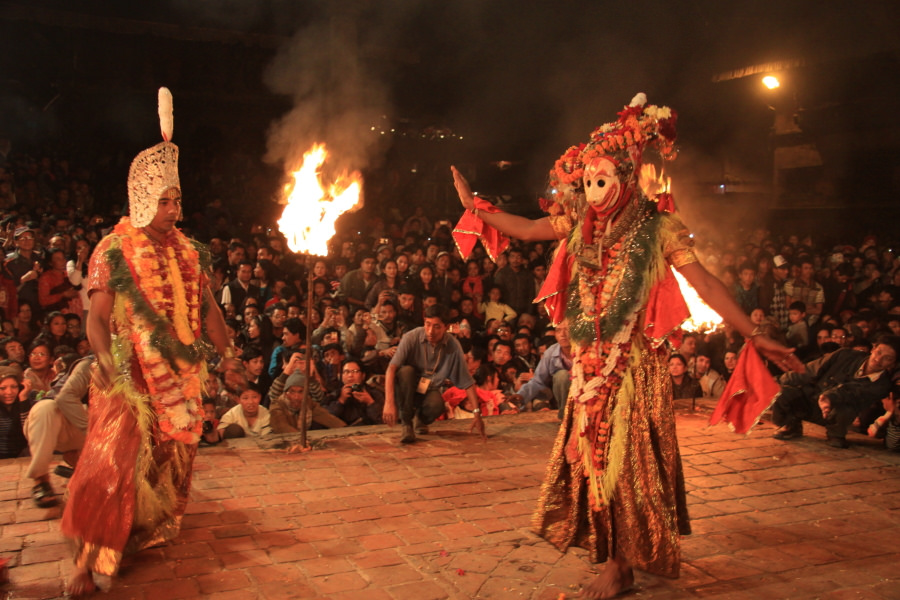 The festival is started with Batha Pyakha, which is performed for three days. It is then followed by different dance forms, where they portray the war between different lords.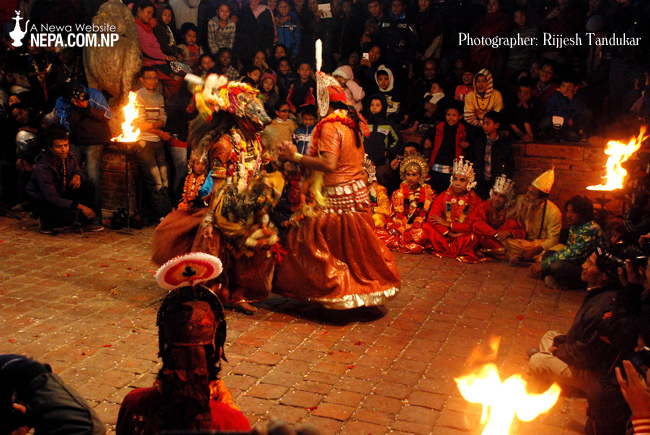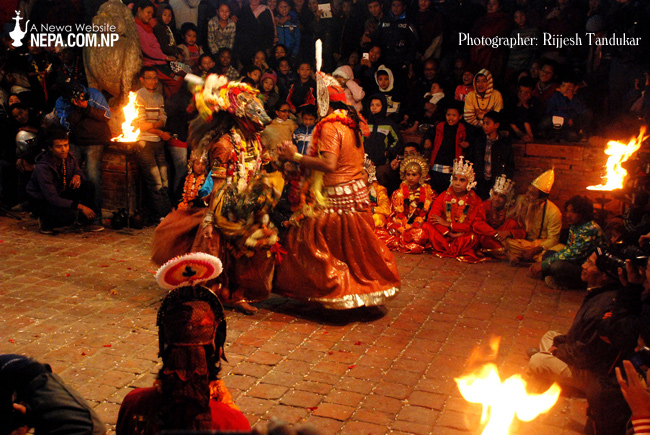 On the sixth day, Jalassayan is performed where Lord Vishnu is shown lying on the Ananta Sesa in the cosmic ocean.
The folklore based on Barah Avaatar is performed on the seventh day. The Barah Avatar is said to be Lord Vishnu's reincarnation as a boar to defeat Hiranyaksha, a demon who carried the earth to the bottom of the cosmic ocean. Later, Lord Barah had repositioned the earth to its original orbit. All these scenes are shown in the form of  dance.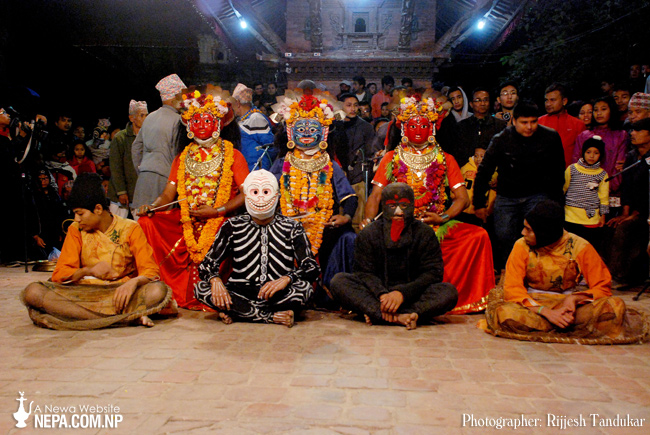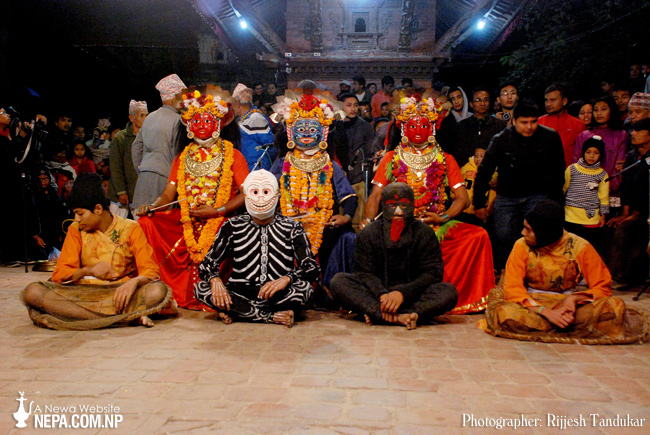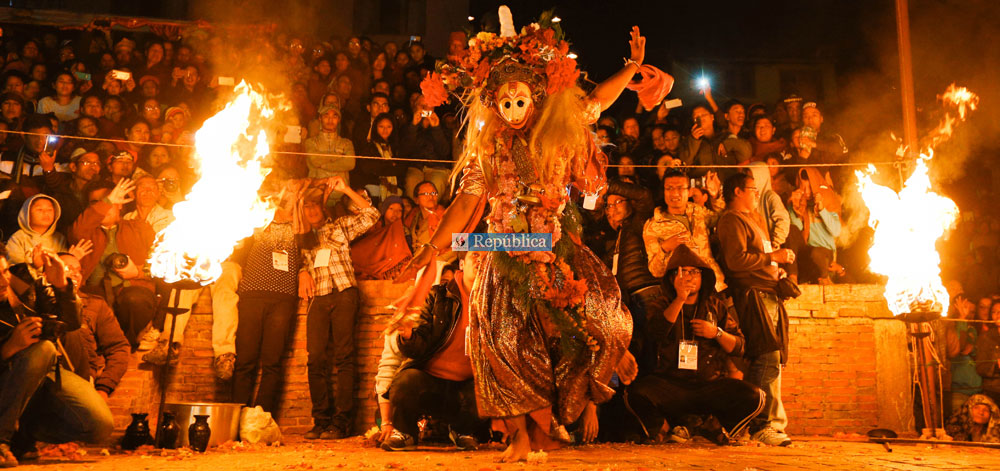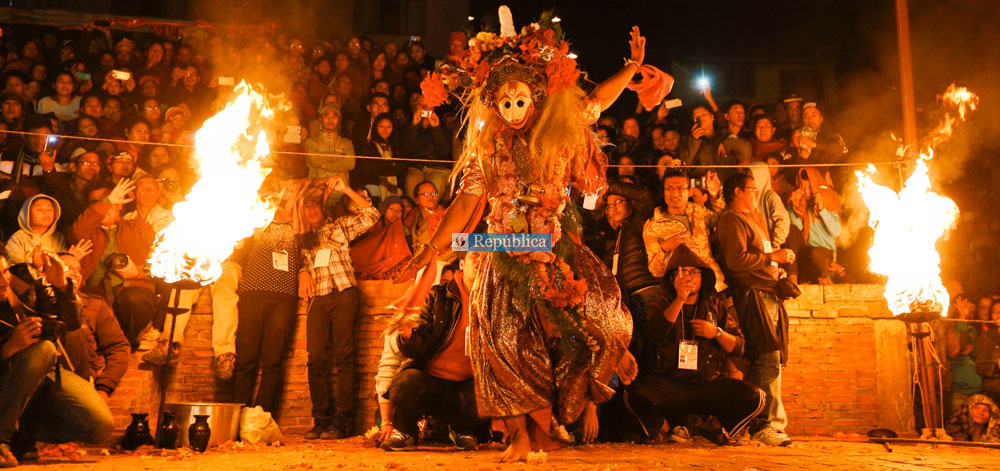 On the last day of the festival, the dance of Narsimha Avatar is presented. This dance follows the folklore concerning lord Vishnu's reincarnation as Narishma to defeat Hiranyanksha's brother Hiranyakashipu. Narsimha Dance is said to be the highlight of the festival with all the lights, music and the action.
When King Siddhi Narsingh initiated the festival, it lasted for five days, which was then extended by his son for 15 days and later for a month. It was celebrated for a month every year for 350 years. Later, due to some changes it has been cut down to a week, and is looked after an organization called Kartik Naach Prabandha Samiti.