The pandemic covid-19 started from china has affected all sectors and aspects of our life.All the education sectors are unable to function due to the Coronavirus terror.Most of the country has already successfully conducted online classes. Also in Nepal many schools and colleges are running their online classes smoothly but few organisations are still crippled as they are unable to cope op with the situation.
The teachers are obviously going to need some kind of training and tech support for conducting the classes. But due to the lack of support from the government, some private schools are still struggling to conduct classes online till date.Here I have tried to mention some useful apps which can be easily self taught.
Free Google Products
There are many apps that can be used to conduct the classes.But we are going to talk about some free apps from the google which are also very simple to use.
Google Meet
Google Meet is a video-communication service developed by Google. It used to be a paid app but Google announced this product free for all who want to use it especially focusing on education purposes. This app can be used to conduct unlimited live video classes, unlike the zoom's limited version.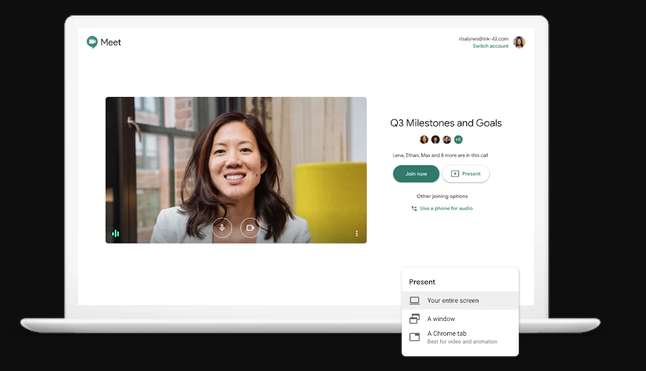 We can also use an extension to add for features like taking attendance. This is a really powerful app that can be mastered by anyone with basic computer knowledge. For pc, you need to go to site meet.google.com and for mobile devices download the app from the play store.
Google Classroom
Google classroom app goes well with the google meet. This app can be used to keep track of the video section conducted on Google Meet. Teachers can post assignments, video, audio or written materials, quizzes, etc. Students can submit their work by clicking a photo of their notebook or as a file and it can be graded and managed easily by the teachers.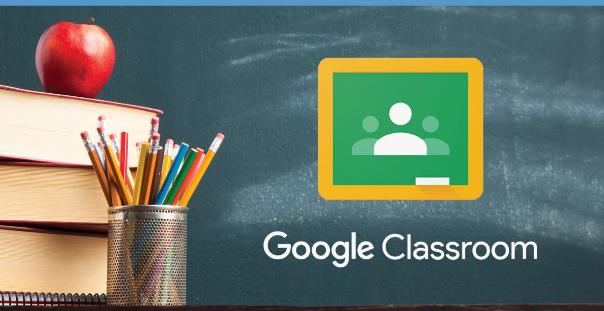 This app can be used from mobile devices as well as computers. It is not that hard to work from google classroom. You can watch 3 to 4 videos on YouTube and you are ready to go.
All the assignments can be graded so you can also use the average garde as a monthly progress report.
Also Read: Online Job Portal of Nepal and Its Effectiveness
Google Jamboard
Google Jamboard is basically a digital white board.It can be used on the live session on the google meet.You can also make slides and reuse the board from the previous class.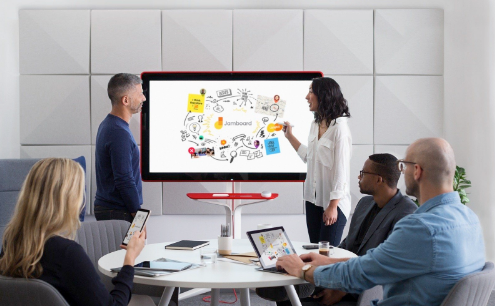 Google Docs/slides/sheet
Google Docs :This is a simple app which supports the Microsoft word file.You can work online real time with your colleagues or students with this app. This app can be used by teachers for giving assignments and students for submitting.
Google Slides:Google slides is a free app for making presentations. You can choose different templates and create a presentation from phone or pc. The presentation can be used while taking class on Google Meet
Google Sheet: Google sheet is like Microsoft excel. It can be used by the teacher for administration purposes like taking attendance and preparing results.
Also Read: 10 Fun & Engaging Things To Do In Quarantine
You can watch the video tutorials for all the app in YouTube for free, just add how to use infront of the app name and search. All the above mentioned app can be used from your phone and the class can be effectively conducted by using phone only but of course using pc is recommended.
Visit Our Site OMGNepal To Explore More About Nepal!!!!