With the Christmas and New Year season closing in on us, it is yet again time to celebrate all the accomplishments made in 2019 and welcome the New Year 2020 with open hearts and arms for greater luck and prosperity. It is also the time of the year when friends and families gather together to enjoy the festive season and express gratitude for each other.
While some of us like to start the New Year by partying hard with friends, others like to enjoy their evenings in calm environments with loved ones in places with good food and good music. There are many bars and clubs in the Kathmandu area for the hardcore partygoers, but it can be quite a hassle to find serene food joints at this time of the year, most of which already fully booked.
In this post, we have listed for you a couple of Garden Restaurants in and around Kathmandu, which might be the apt locations for you to enjoy a dinner date with family and friends, surrounded by greenery and warm bonfires, the perfect combination for Christmas seasons.
1.       Around the Corner:
Location: Bansbari (Inside the Standard Nursery), Kathmandu.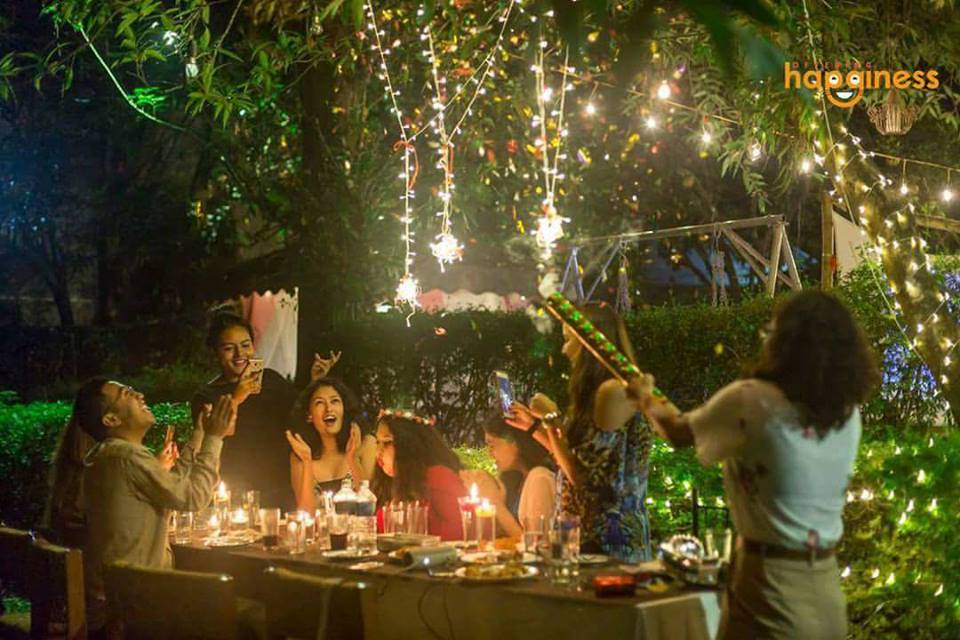 Around The Corner is a nursery dining space with the theme of 'Dine in nature'. Perfect for a short getaway from the bustling din of Kathmandu, among the chirping of birds and swooping sounds of bamboo trees, it draws its culinary influence from Continental Indian and Asian cuisine.
The greenery, lights, and ambiance will instill a  feeling of positivity into your dining experience to kick-start your year in the most beautiful manner possible. It opens from 11:00 A.M. to 9:00 P.M., and occasionally organizes musical events for its customers.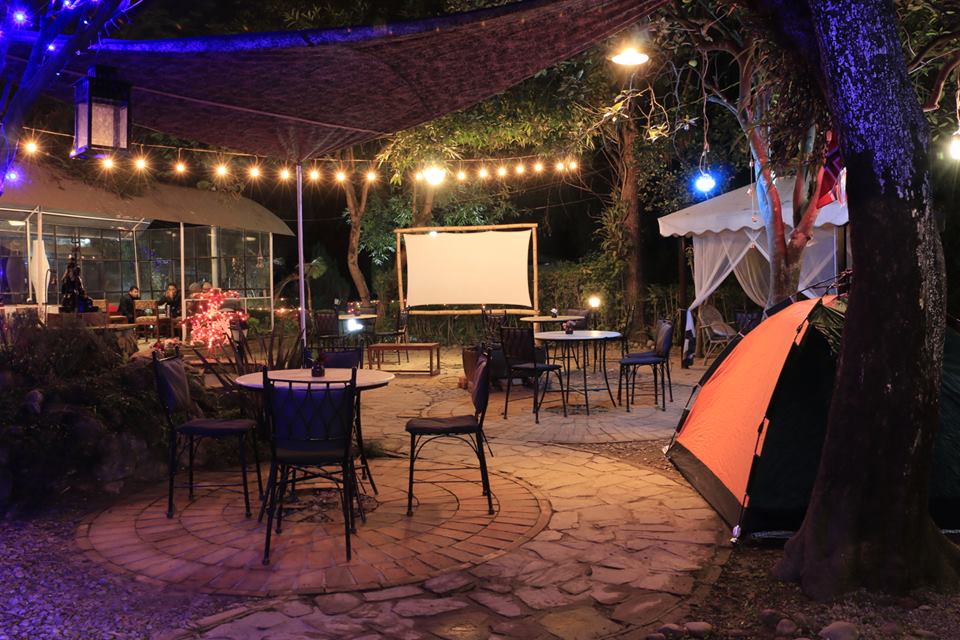 2.  Suburb Café:
Location: Kupondole Height, Lalitpur.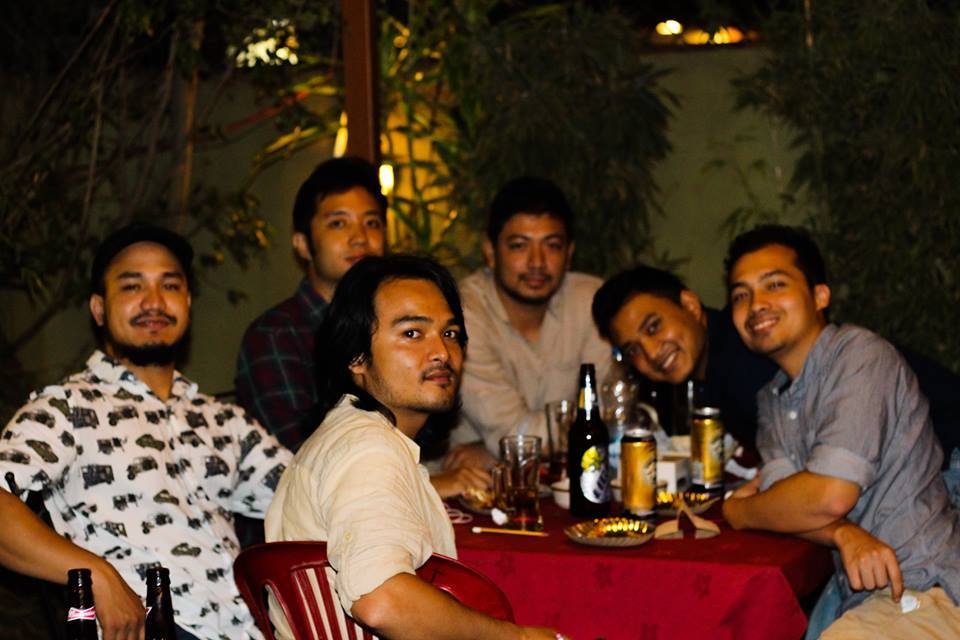 A very blissful eatery in the otherwise busy place, serving a range of very delicious dishes prepared by the in-house chef, Suburb cafe has the ambiance of a suburban area that immediately uplifts your spirits. Just opposite to the Greenwich Hotel, it is the best bet if you do not want to travel far for a beautiful evening with friends or lovers.
It is famous for its delicious dishes and drinks, and also provides accommodation as a bed and breakfast joint. The spacious green garden can make you forget the troubles of a city and help you relax into the New Year. Open from 7:30 A.M. to 9:30 P.M., Suburb Café is a garden restaurant you wouldn't want to miss out on.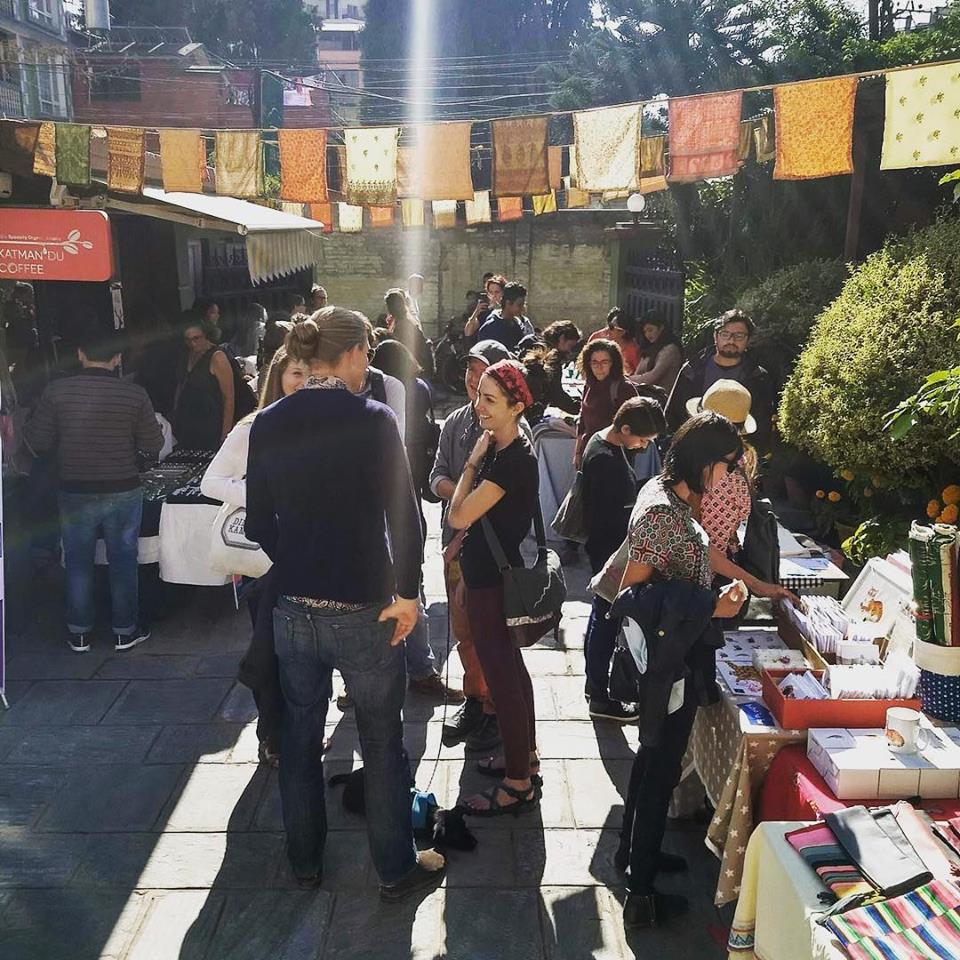 3.       Pauline's Garden Restaurant
Location: Aanek Marg, Baluwatar, Kathmandu.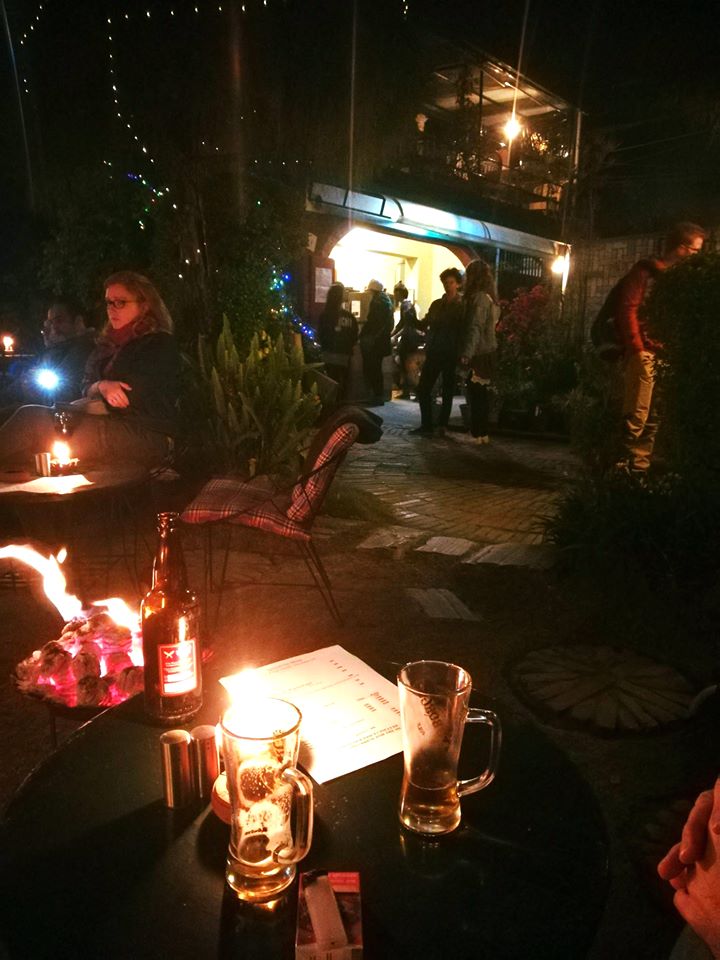 One of the finest garden restaurants serving European cuisines with a classic French touch, Pauline's garden is a place where you can go to forget about the dusty and noisy roads of while you sip on wine and enjoy a sumptuous French meal including local favorites of pastas, lasagnas, soups, and sandwiches.
Pauline's also has a rooftop terrace that lets you relax under the Sun and can make for a cozy lunch or dinner date with friends and families, especially if you've got the love for French meals. It opens from 12:00 P.M. to 10:00 P.M. and remains closed on Mondays. Although this Christmas falls on a Monday, there are still other days in this last week of December when you could drop by this restaurant to enjoy a nice evening with loved ones.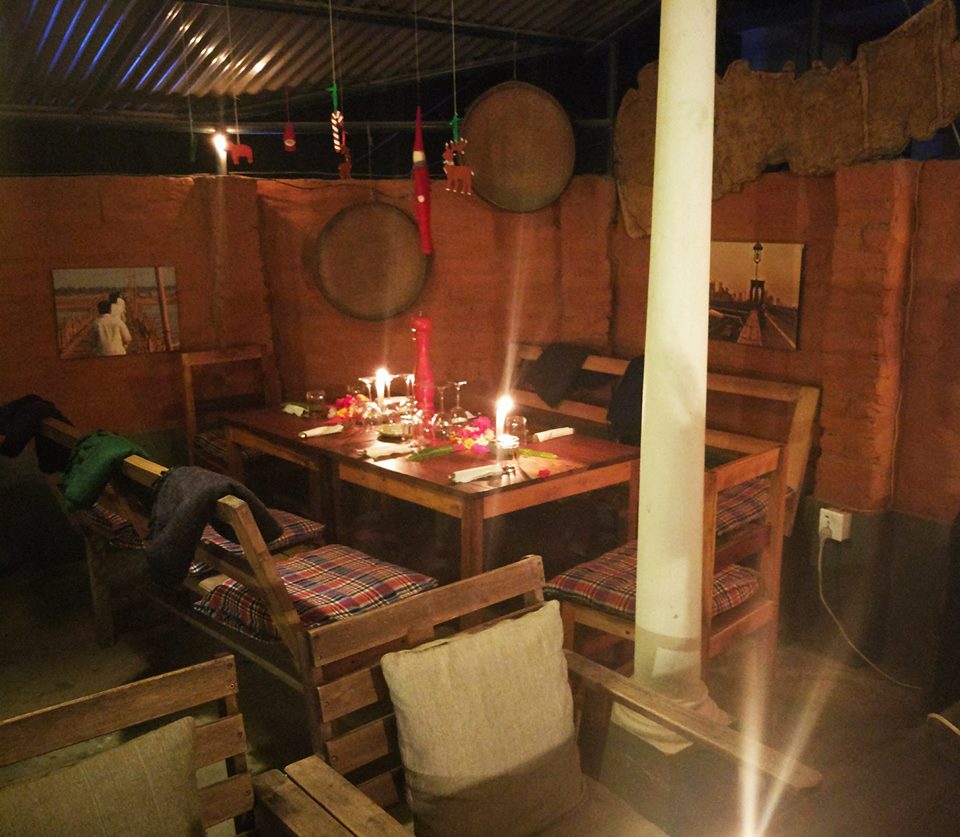 4.       Dechenling Garden Restaurant:
Location: Keshar Mahal Marg, Thamel, Kathmandu.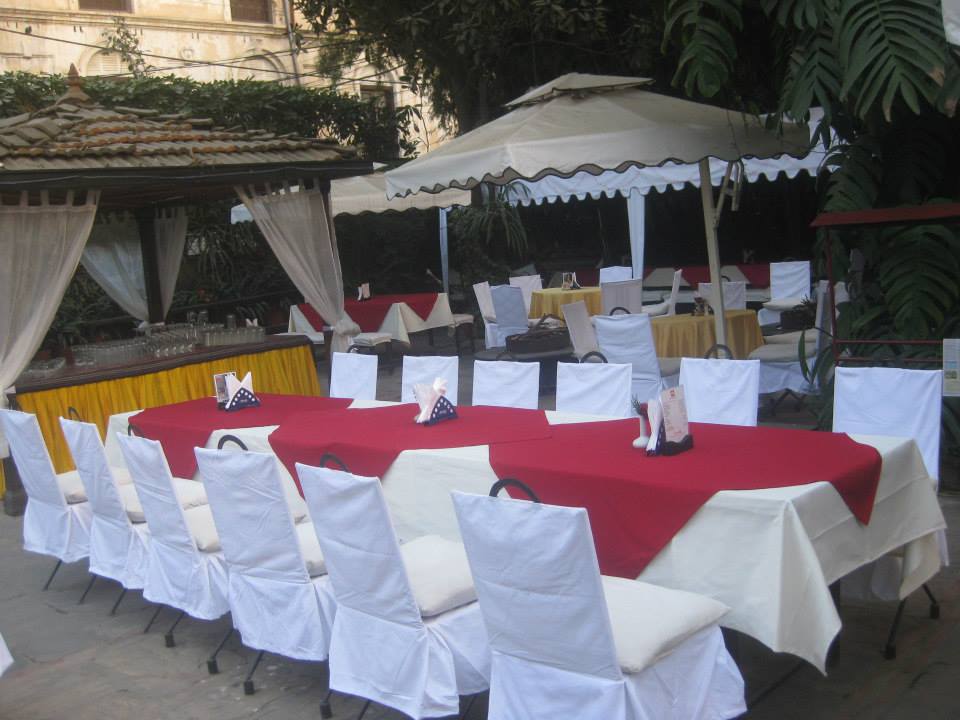 If you are looking to dine in a green and peaceful ambiance within a close periphery of Kathmandu, Dechenling Garden restaurant is the place to visit this festive season. Great tasting Himalayan food and beautiful courtyards are its main attractive points, with it being one of the few places in Kathmandu to serve authentic Bhutanese food.
It is recommended for groups of friends or families and also takes reservations to make the availability of tables easier. Open from 8:00 A.M to 10:00 P.M., it can be a place to visit for any meal of the day, be it breakfast, lunch or dinner. The beautiful gardens and ambiance along with the service will only elevate your moods for the New Year celebration.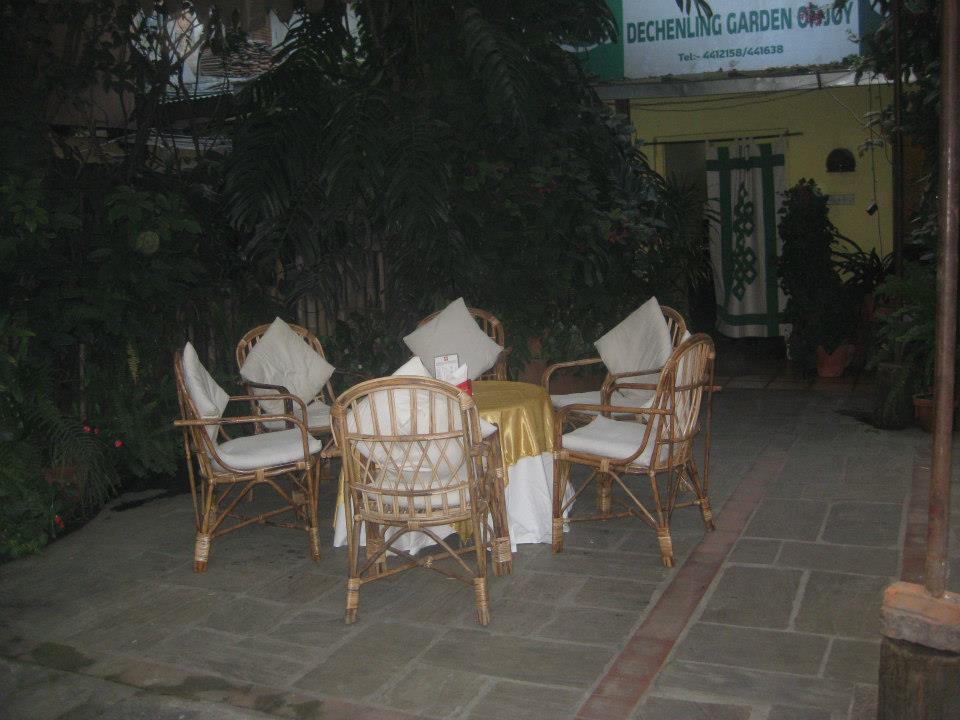 These are some of the restaurants where you can have a good cozy time with your loved ones. Do suggest the names of the restaurants you think should be on the list. 🙂