Manaslu Circuit Trek is a classic adventure tour through the pristine Nepali region which offers an incredible opportunity of mountain scenery, stunning valleys, river falls, and forests. However, in recent days, this trek route has become quite popular because you can walk across the 8th-highest peak in the world and i.e Manaslu, at 8,163 meters.
The hike is wild, remote, but there are tea houses on a regular basis, so that hikers don't have to carry food and tents, making it more accessible than comparable hikes. The route is reached across the country, avoiding domestic aviation.
History Of Manaslu Trek
Opened in 1992, the Manaslu Circuit Trek became popular quickly due to it's enchanting natural nature, exclusivity and untouched elegance. The Masalu Trek also offers the history and lifestyle of Hindu and Buddhist people on the frontier between Nepal and Tibet.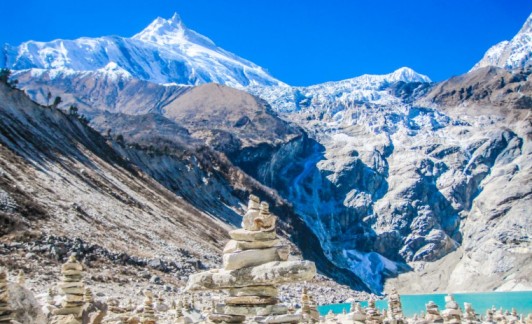 The beaten path leads through numerous lush plantations of rhododendron plants that are wonderfully thriving, alpine woods such as pine trees and cedar trees and birch trees.
Highlight Of Manaslu Trek
A scenic and peaceful nature walk, more remote and secluded than the more popular routes.
Budhi Gandaki 's relentless appearance and roaring river and endless feed waterfalls and the almost day-to-day experience and view of the many suspension bridges.
The journey to Manaslu includes exploring lush forests and deserted and rocky landscapes.
Explores the plains and rocky features Around this region.
Get Familier with two major religions of Nepal wherein the lower region of Manaslu, you will get to observe the influence of Hinduism, and in the upper region, you will see the influence of Buddhism.
a trip to Tsum Valley
Picturesque Mountain Views of Kang Guru, Annapurna II, Cheo Himal, Himlung Himal, Nemjung and Gyaji Kang.
Larkya La Pass at 5,106m above Sea Level
Numerous Monasteries and Gompas whose longevity will definitely astound you
Birendra Taal the Manaslu glacier
Trek extension to Annapurna Circut
Trekking Route Of Manaslu Trek
From SotiKhola the Manaslu trek starts which takes almost all day long. Then the journey to MachhaKhola begins on the next day. On the trek, you could pass magnificent trees, ascend ridges, pass rice terraces and cross hanging bridges. After trekking for about four days, you will reach at Deng, which enables you to behold the appearances of snow peaks.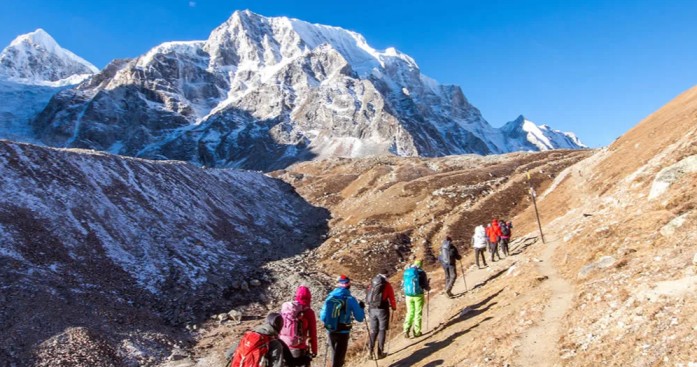 Then after, you will enter the village of Namrung where you can see the Ganesh Himal (7.422 m) and Himalchuli (7.893 m). Then you will encounter the village in Budi Gan. The next day you will reach to Dharamsala in the direction of Samdo. From that point, the breathtaking Larkya glacier and the Larkya summit can be viewed.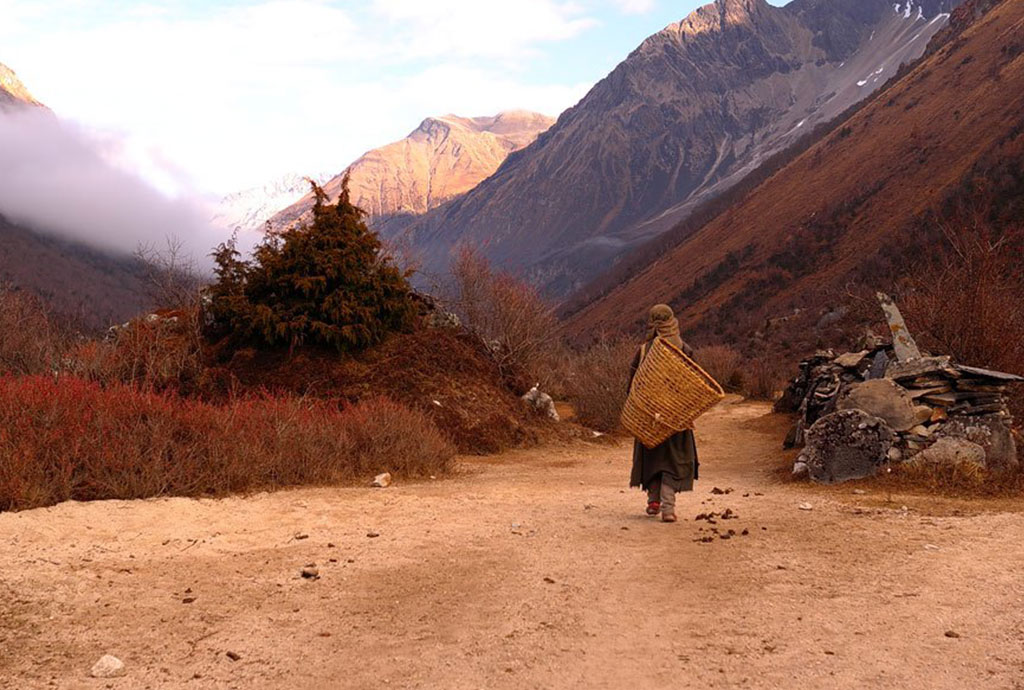 Furthermore, the tough trek awaits after that. Moreover, after the Larkya glacier, you can trek around Manaslu passing La Pass Larkya (5100 m) and finally meet Bhimthang and then Gho. Further moving to Dharapani you will pass through fields and villages, following the Annapurna Circuit trek in reverse.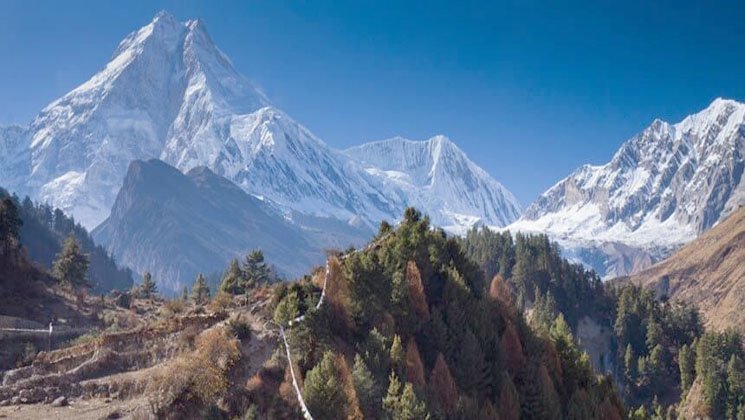 On the last day, we will drive back to Besisahar then back to Kathmandu to your respective hotels or airport.
If You Like This Article Please Check Out Other Interested Article At Our Site OMGNepal!!!!