Pathibhara temple is the sacred place known for Pathivara Devi or Mukkumlung. It is holy place for Hindu devotee as well as for Limbu people which is located in the Taplejung, Nepal.Here's a faith that a visit to the Pathibhara mountain-top sanctuary is all it takes for the gods to deliver one 's wish.
However, there also is a perception that the religious ceremony may not be bestowed if the voyage is too easy. In the past, weather or other challenges have stopped many kings and leaders from taking a helicopter to the tempel.
Importance Of Pathibhara Temple
It was a polytheistic Limbu shrine which was worshipped by Hindus and Buddhists as a sacred shrine after the Gorkha conquest. The temple is called Pathibhara because the mountain has the shape of a pathi (a container of grains). Local Limbus venerate it as a place of power and pureness.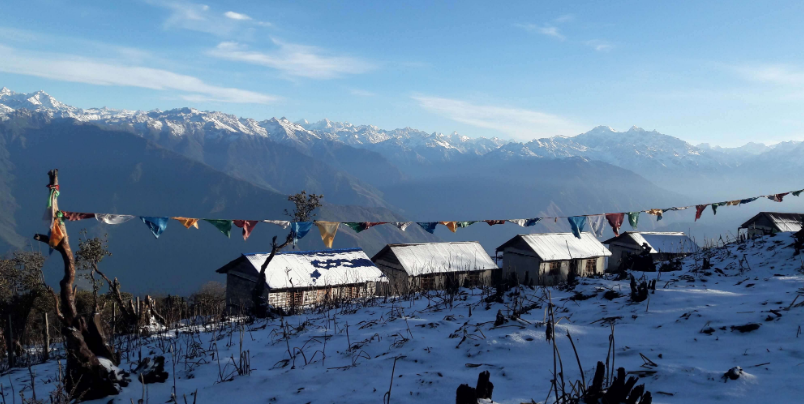 Regardless of how old the devotees are, they are all directed by dedication to undertake the steep all-day ascent from the path. The hill goddess Pathibhara is assumed by the devotees to be a fearsome goddess who would conveniently be honored with simple and selfless acts of love, devotion, and sacrificial sacrifices.
Pathibhara View Tower
The view of the magnificent hills and gorges created by the silver-shining mountain range to the north is stunning from the Pathibhara hill which is also being built as a natural lookout point. Kanchenjunga and Kumbhakarna can be interviewed right in front of the eyes, while mountains such as Mount Everest , Lhotse, Choyu and Makalu can be seen from an eight thousand meter high point.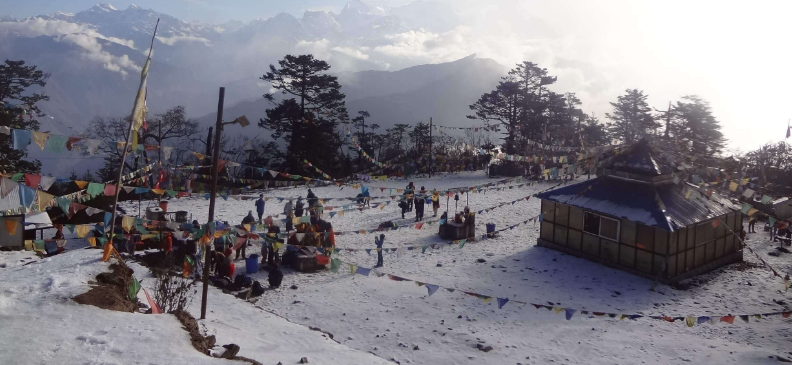 Likewise, most of Panchthar and Ilam, Tehrathum, Sankhuwasabha and Solu like Fungling Bazaar and different parts of India's Sikkim and West Bengal can be seen.
How To Get There
Pathibhara is in the gaunpalika of Yangwarak. The adventure to Pathibhara usually begins from Suketar, that is a 20-minute drive from Phungling Bazaar, and then from Suketar to Kafle Pati, a 1–2 hour drive away. Pathibhara Devi is from Kafle Pati, about 3–4 hours' walk. Suketar Airport (2,840 m [9,320 ft]) at Suketar is the only STOL airport in Taplejung district with scheduled flights linking Kathmandu and Biratnagar.
However, People had to render two-week trek from the plains in the old days but the travel time was cut to three days with the road to Taplejung. A costly, jolting jeep ride now takes pilgrims up to Tallo Phedi. Many prefer walking, because the jeep's roller coaster ride isn't for the faint-hearted. There is also a shortage of jeeps which means that returning pilgrims choose to go back to Fungling instead of waiting.
Visit At Our Site OMGNepal To Explore More About Nepal!!!!