The number of endangered animals, red panda (Ailurus fulgens), is growing in Karnali districts because of healthier environments, according to conservatives, For instance, these species are found in the forests of Tatopani, Sinja, Hima, Patarasi and the rural municipality of Chandannath, a recent study by the Red Panda Network in Jumla found many red pandas and their population is assumed to increase more in coming years.
Moreover, this article will elaborate briefly about red panda's and it's a current condition as well as we will also discuss how Nepal has managed to protect this endangered animal.
Introduction
The red panda is the original panda found about fifty years before the giant panda. They are a carnivore who has almost exclusively adapted to bamboo eating. The red panda has been previously classified in the families Procyonidae (raccoons) and Ursidae (bears), but recent research has placed it in its own family Ailuridae, in superfamily Musteloidea along with Mustelidae and Procyonidae.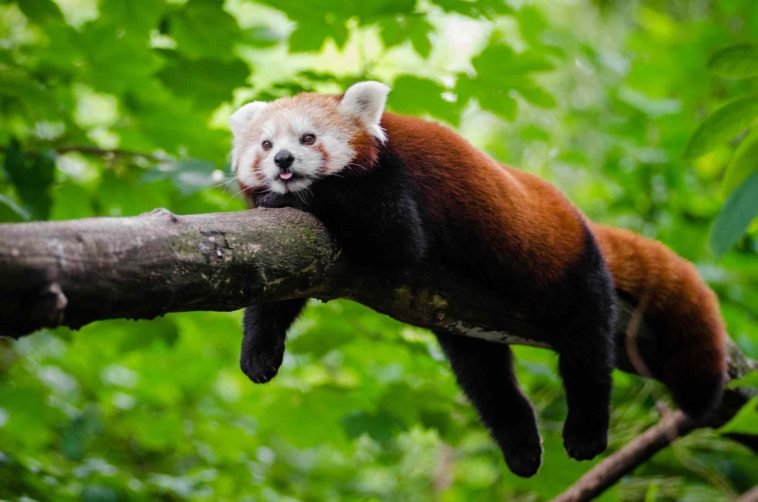 The red-pandas spend most of the day resting in the trees to conserve energy. They are usually lonely animals but come together in pairs during the breeding season. The red pandas are classed as carnivore, they mostly consume bamboo leaves, however, they can digest only about 24 percent of the bamboo they eat. They also eat grass and fruit and occasionally an egg, insect or small animal.
Red Panda In Nepal
One of the most cutest and exceptional creatures, Red panda is an endangered animal. However, due to the years and years of efforts, the population of Red panda around Nepal has been increased. In Nepal, Red panda are considered as a "Nigalya Ponya or Habre" which means Bamboo Eater. They mainly reside in the moderate temperature jungles around the Nepalese Himalayas. The major habitat area of the red panda is a broad-leaf mixed temperate forest with bamboo.
Red Panda has its distribution in Temperate and Sub-Alpine forest from the elevation ranging from 2200-4800m in Nepal. These animals are protected in Nepal's most reputable conservational areas like Rara, Shey- Phoksundo, Langtang, Sagarmatha, and Makalu Barun National Park. They are also protected in Annapurna, Manaslu, Gaurishankar, and Kanchanjunga Conservation Areas too.
How Population Of Red Pandas Increased In Nepal?
Most of the Nepalese Red Pandas are inside the National Park. However, they can also be seen in districts such as Panchthar, Illam, and Taplejung. Moreover, Some non – profit organizations also working hard to save these beautiful animals. In order to improve Panda 's state and protect its habitat from existing threats, the Nepalese government has introduced the Red Panda Action Program 2019-2023.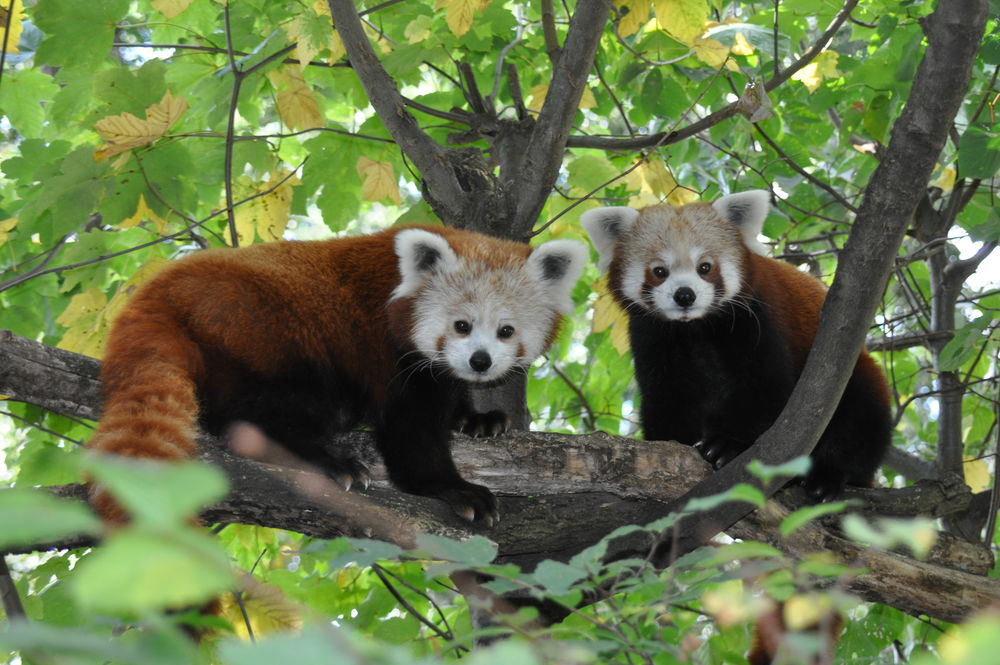 The program focuses on the action plan which will carry out research, implementing and creating an appropriate habitat for red pandas by adopting scientific tools and technologies. The population of red pandas in the globe is estimated to be less than 10,000 but in Nepal, red pandas population is estimated around 1061. Aparts from Nepal, Red Pandas are found in countries like China, Bhutan and Myanmar.
If You Like This Article Please Check Out Other Interested Article At Our Site OMGNepal!!!!